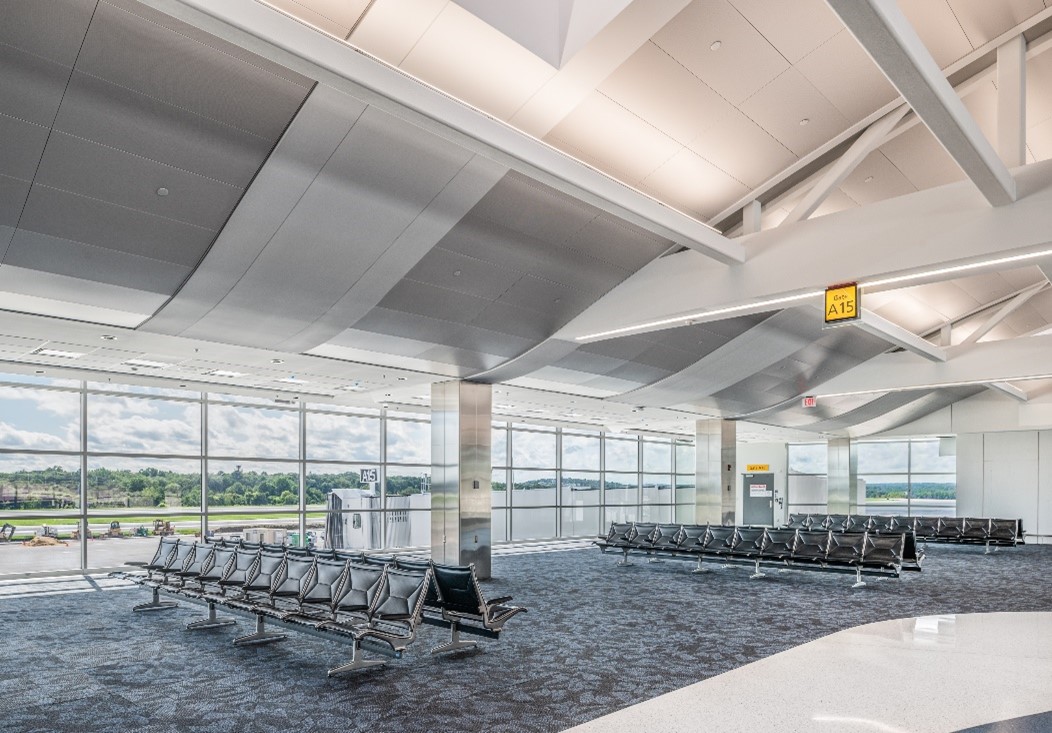 In January 2019, Hensel Phelps was awarded the Concourse A 5 Gate Extension at Baltimore Washington International (BWI) Thurgood Marshall Airport. From inception, the project was fast paced and Hensel Phelps began buying out the job immediately in an effort to begin work directly after breaking ground in March 2019.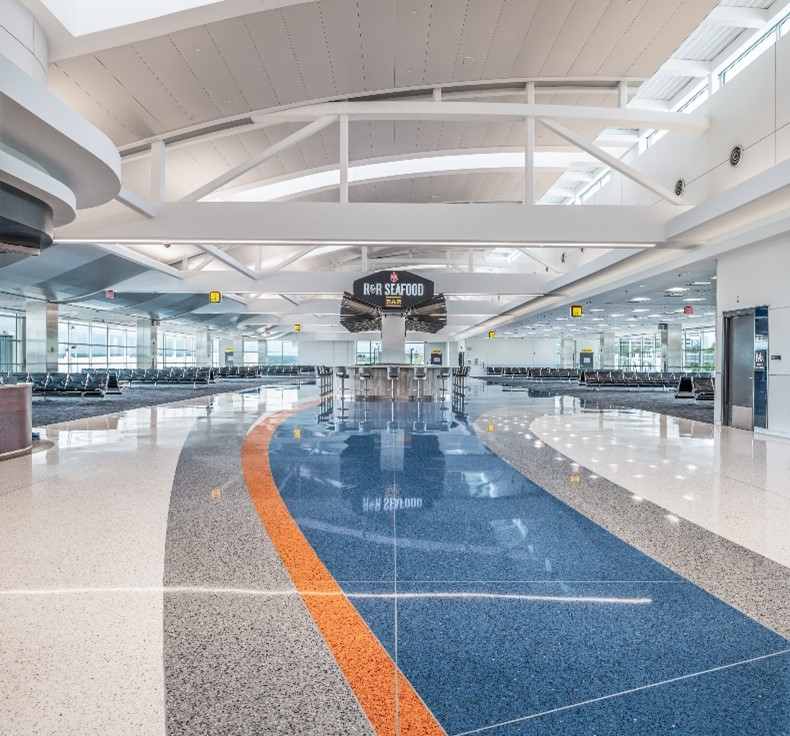 One of the first contractors that Hensel Phelps met with was Elite Wall Systems, LLC, a Minority Business Enterprise (MBE) based out of Silver Spring, Maryland. The initial meeting was an introduction between Hensel Phelps and Elite Wall Systems to discuss details surrounding safety, quality and day to day jobsite productions programs. From project inception, as many projects typically do, there was an onslaught of paperwork that needed to be attended to. As Hensel Phelps sat across the table from Elite Wall Systems, it was evident the Elite team was overwhelmed, trying to visualize how they would accomplish the amount of paperwork and processes they would need to follow under contract. Lucky for Elite Wall Systems, Hensel Phelps was no stranger to working with small businesses across the nation. Hensel Phelps has a deep understanding that within larger commercial operations, it can often be challenging for a small business to support a more robust submittal process, keep current with administrative needs and meet the demands for an effective and consistent field operations team to support a large general contractor. This was Hensel Phelps first time working with Elite Wall Systems, and as they embarked on the new project together, they were met with a team of professionals from Elite Wall Systems who clearly understood their scope of work, and the importance of this project to the owner, the Maryland Aviation Administration (MAA). From that initial kick-off meeting through project completion, Elite Wall Systems consistently stood out as a major contributor to the overall project success.
Javier Ramos, Jr., Elite Wall System's President, grew up in the trades, helping his father on various construction sites, and then later as an estimator for a local drywall company. Along the way, Javier saw the industry trends and had a vision for a better way of doing business, one grounded in passion for the craft, whose culture prioritized high quality work and intense focus on client needs. He surrounded himself with others who shared the same cultural values that he did, and in 2014 started Elite Wall Systems, LLC as a certified Minority Business Enterprise (MBE) with a team of 10 individuals. Fast forward to 2020, Javier now oversees a team of 110 individuals, and is continuing to expand Elite Wall System's scope of services.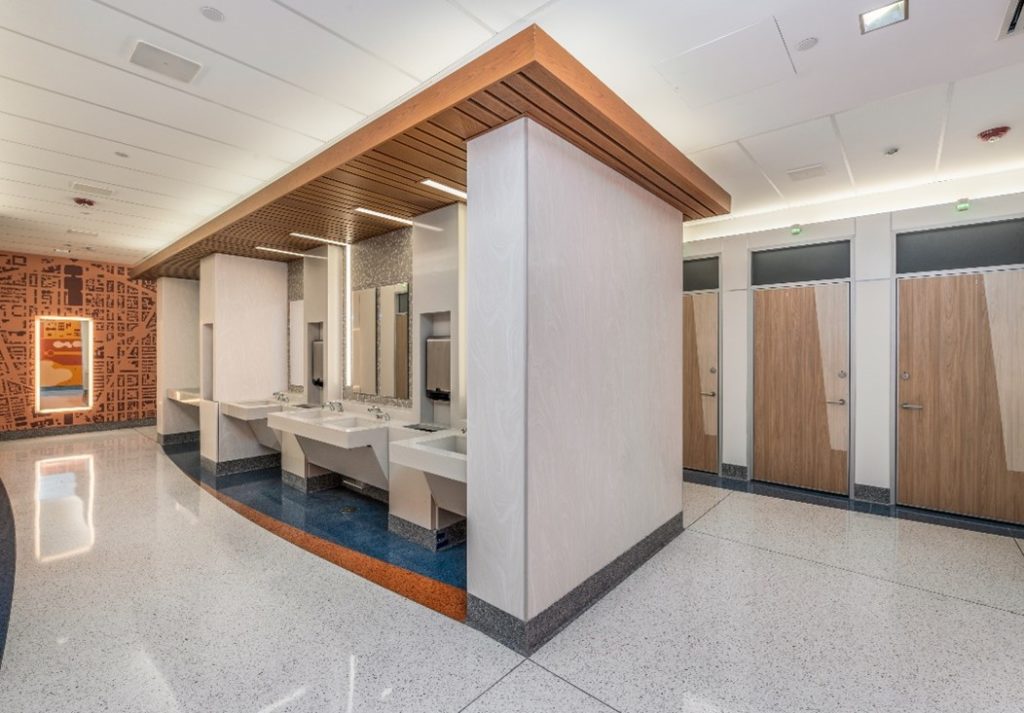 The BWI Concourse A 5 Gate Extension project reached completion in July 2020, and as the project reached completion, it was apparent that Elite Wall Systems made a difference on Hensel Phelps' team. One of the most unique and beneficial qualities about Elite Wall Systems is their company culture. On the BWI project, it was evident at all levels that Elite's team took personal pride in the quality of their work. At the end of the day, Elite Wall Systems was an exceptional small business partner to Hensel Phelps on the BWI Concourse A 5 Gate Extension. On a high-pressure, fast paced job, in a newly built team environment, often communication and collaboration can suffer. Hensel Phelps' experience with Elite Wall Systems was quite the opposite. Hensel Phelps was able to depend on Elite's team to tackle any obstacle they gave them. Elite was a dedicated, versatile teammate that was willing to do whatever it took to get the job done well, and to the highest level of quality standards.
This success story is one of the many reasons that two of Hensel Phelps' core values are founded on diversity and community. Hensel Phelps wouldn't be able to build the caliber of projects that they build without the support and collaboration of small business partners across the country. Elite Wall Systems is just one shining example of what trust and partnership looks like on a successful project like the BWI Concourse A 5 Gate Extension project.
To learn more about Hensel Phelps' growing small business programs and continued commitment to small businesses, please visit: https://www.henselphelps.com/subcontractor-outreach/