Engaged in Your Future
The Hensel Phelps summer intern program is an excellent way to explore the various career options within the construction industry. Our interns receive a competitive wage, gain valuable experience, and get an inside look at the many opportunities and career paths within Hensel Phelps. Depending on your school program, you may also earn credit toward graduation. We invite you to explore our career opportunities and job postings, to find out how to become part of the Hensel Phelps team. Apply Today!
Internship Application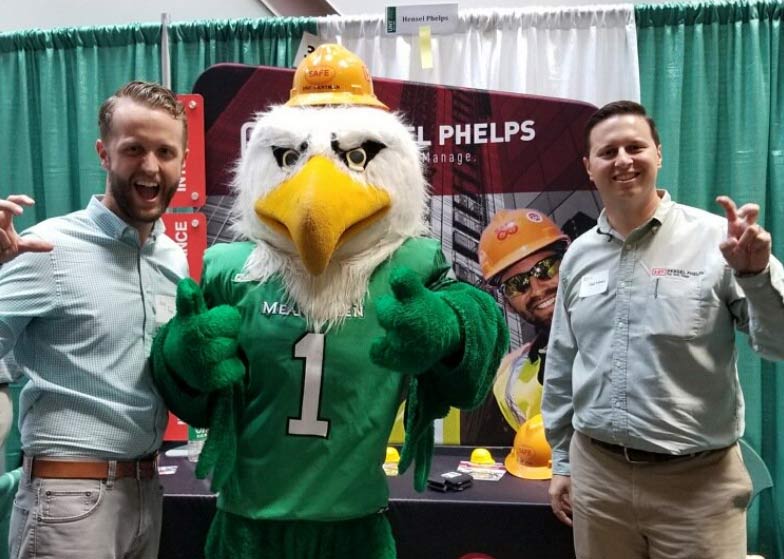 Come See Us On Campus!
Every year, Hensel Phelps visits campuses and career fairs across the country to find the most talented individuals to join our family. We invite you to explore our upcoming events and hope you'll stop by to meet us in person and learn more about our career opportunities and internships.
Experience the Hensel Phelps Culture
Everyone knows we're a top builder, but what truly sets Hensel Phelps apart is our company culture. Below are just some of the many examples of what you might expect to experience during your internship with Hensel Phelps. For more "a-day-in-the-life" at Hensel Phelps, visit our videos page.
Hensel Phelps gave me an amazing internship experience! I was given a comprehensive understanding of what it would be like to come on-board full time and it was fun, challenging, and rewarding. I was invited to participate in just about every training available, I developed a ton of skills that helped me be more successful and received great coaching from my supervisors.

Carl J., Field Engineer