About the Project
The Baltimore/Washington International Airport (BWI) Concourse A 5 Gate Extension project involves the expansion of five gates in the Terminal A/B complex in order to maintain capacity for Southwest Airlines. This project includes construction of a 55,000 SF addition to five gates in Concourse A. Similar to the existing building, the addition consists of two primary levels–Apron Level and Departures Level.
The Apron Level consists of approximately 24,000 SF of new facility. It will include support spaces such as a mechanical room, electrical and communication rooms, and custodial storage rooms. In addition, there is space for concession storage to support the concessions on the Departures Level and unassigned space that is anticipated to be occupied by Southwest Airlines. A small portion of the existing Apron Level will be reconfigured for more efficient circulation.
The Departures Level includes approximately 31,000 SF of new facility. The addition includes five new hold-rooms sized to accommodate B737 MAX8 aircrafts. Approximately 5,000 SF of new food/beverage and retail concession shell space; one new elevator; and new men's and women's restrooms is also included in the addition.
Challenge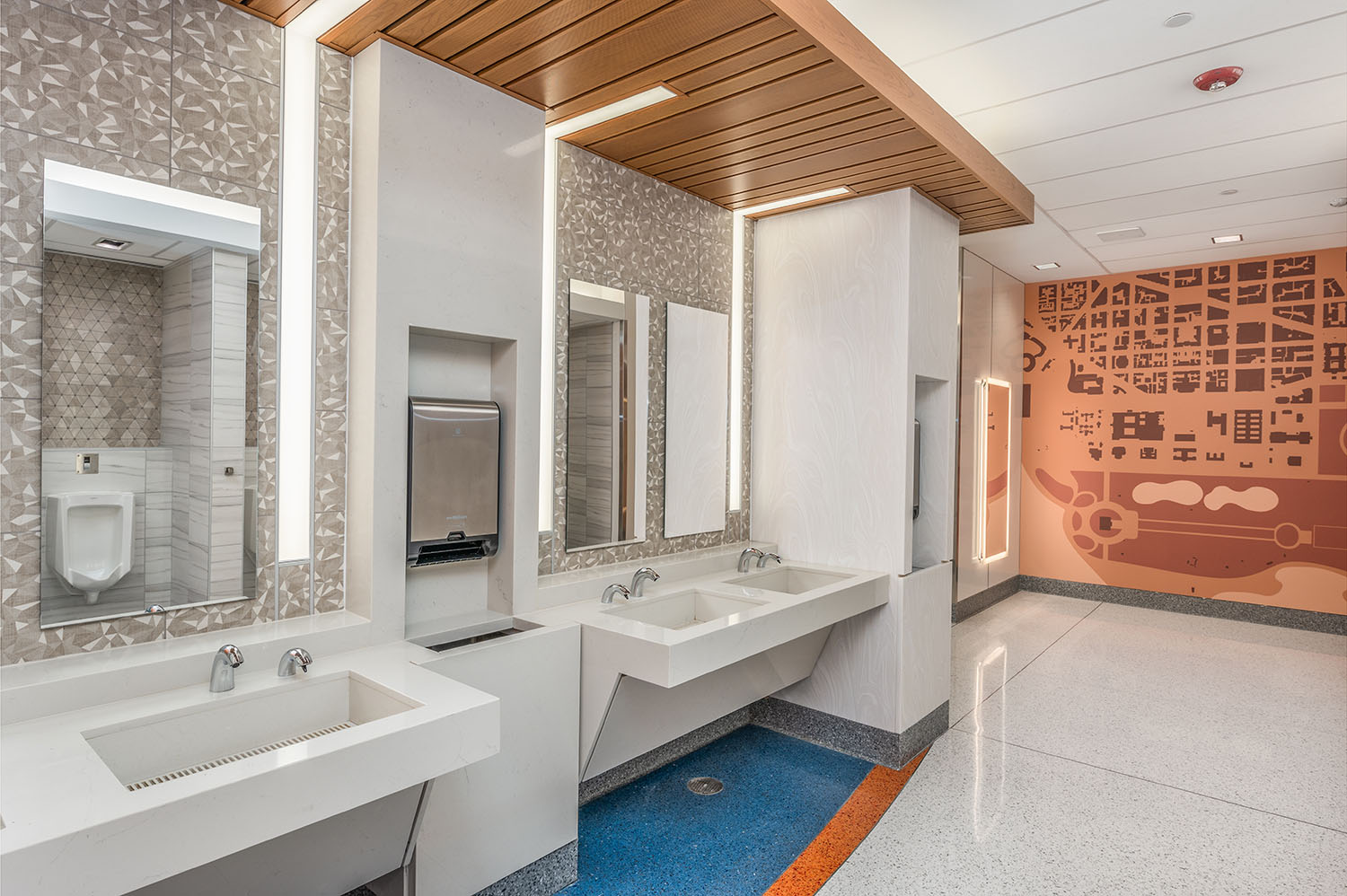 Complex and Innovative Bathroom Design
The new BWI Concourse A 5 Gate Extension includes several innovative design aspects including state-of-the art restrooms. These restrooms combine some of the best design aspects from restrooms from around the country and the world. Design aspects include independent restroom stalls with independent HVAC, niches for bag and wardrobe bags, full-height doors, intelligent restroom systems, such as lights that come on when the lock is engaged, tracking of time between cleanings and when cleaners are actively cleaning the bathrooms and high-end bathroom finishes. This design represents a new restroom standard that will be pushed throughout the rest of the airport.
Several design modifications were made a significant way into the project. This had the potential to cause delays in the project because the modifications and new finishes required an  additional construction duration.
Solution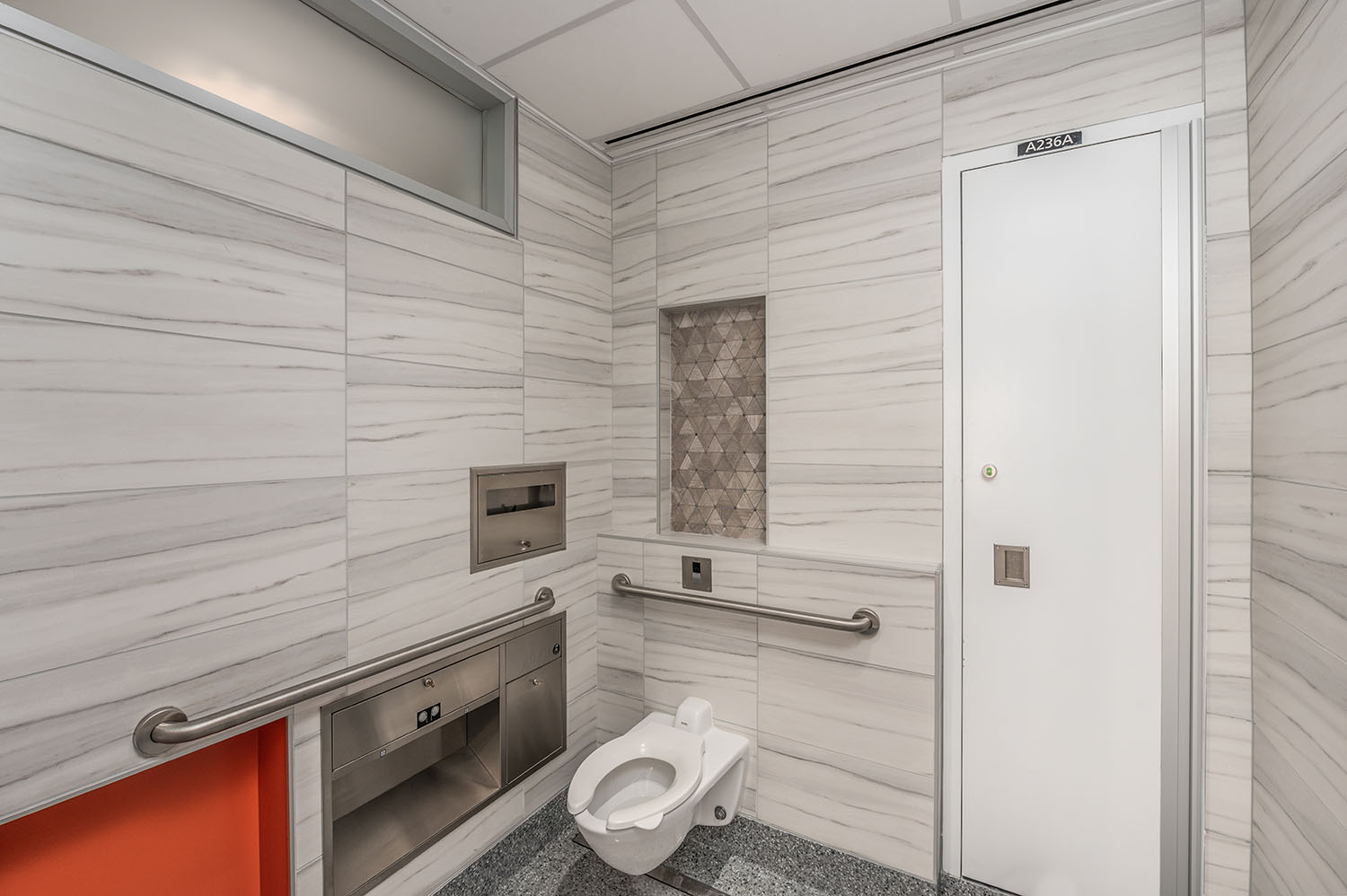 Collaborative Design Input and Mockups
Hensel Phelps participated in several design meetings to provide input to the design modifications. In addition, the team built three iterations of the bathrooms. These included the preliminary full major bathroom redesign, a second mockup of design elements for the stalls and a final mockup for countertop and center vanity selections. As Hensel Phelps was building the second iteration of these bathrooms, the team assisted the Maryland Aviation Administration (MAA) in making the correct decisions to fit the timeframe of the job and to offer alternatives.
Result
Implementation in Future Bathrooms
The information provided to the MAA following completion of the project will help them implement this in future bathrooms. These lessons learned during construction established a better design for the remainder of the airport's bathrooms.