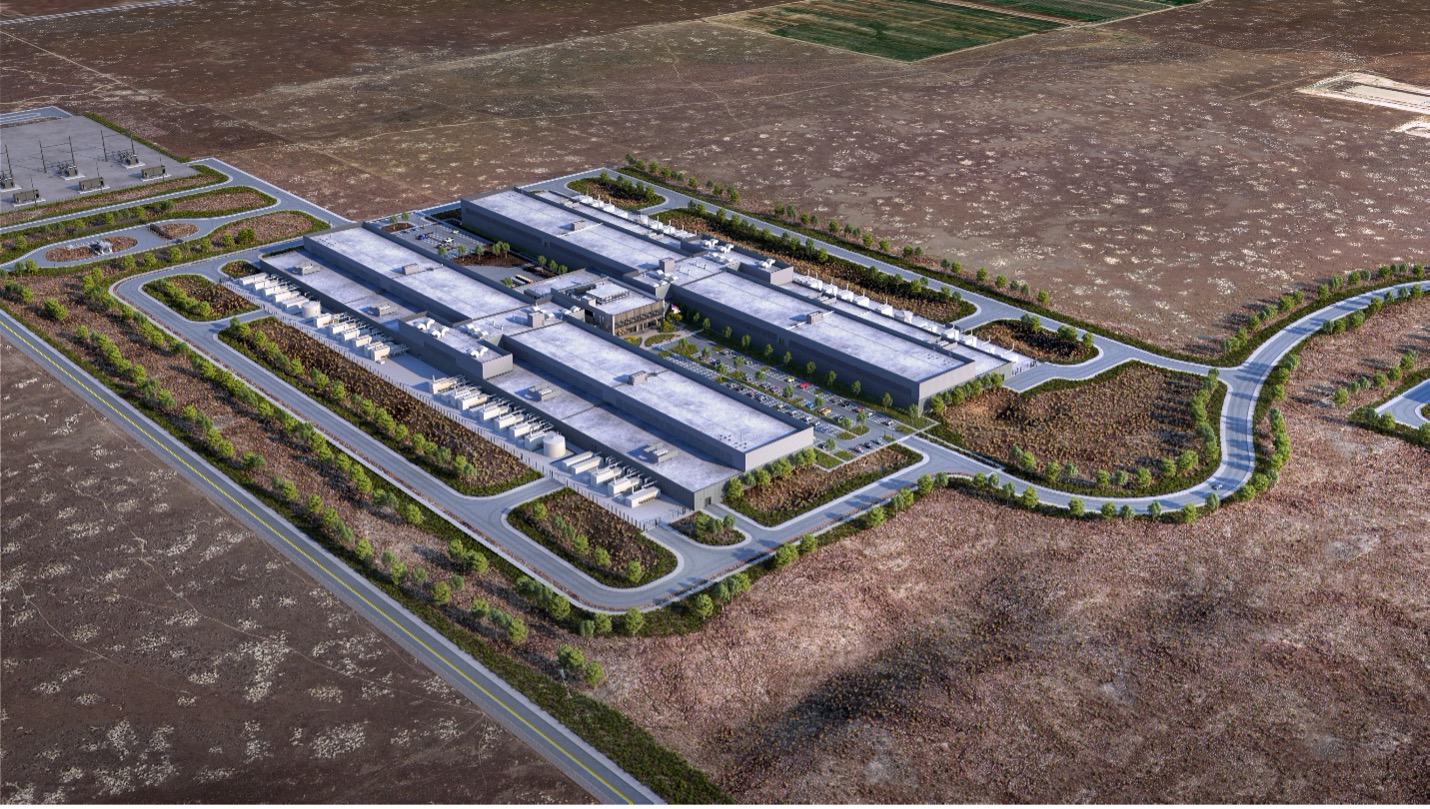 As the mission critical sector continues to boom across the nation, so does Hensel Phelps' footprint in the mission critical space. Meta, formerly known as the Facebook company, has awarded Hensel Phelps an $800 million data center on their Kuna, Idaho campus. The project includes preconstruction and construction services for a data center facility and ongoing support, including retrofits and services. The new technology center will bring 1,200+ construction jobs and 100 operational jobs to Kuna, the Idaho Department of Commerce says.
Each data center building includes four data halls and a central administration building connecting to two of the data center buildings forming an 'H' shape. The construction scope for this project includes site utilities infrastructure, site roadways and paving, and campus access control. In addition, Hensel Phelps will build a water and wastewater treatment facility, which will be owned and operated by the city of Kuna upon turnover from Meta. This construction will provide opportunity for numerous trades including carpenters, electricians, ironworkers, operators, and more!
The Kuna Data Center project is currently in preconstruction and is scheduled to break ground in September 2022, with construction anticipated to continue through 2025. This will be Meta's 15th data center in the United States. Meta is committed to being a positive contributor in its data center communities, which closely aligns with one of Hensel Phelps' Core Values, Community. This is Hensel Phelps' first project with Meta, and Hensel Phelps is thrilled to be supporting Meta's data center efforts in the United States.
The recent award of the Kuna Data Center is an important win as Hensel Phelps continues building the firm's data center portfolio in the mission critical market sector.