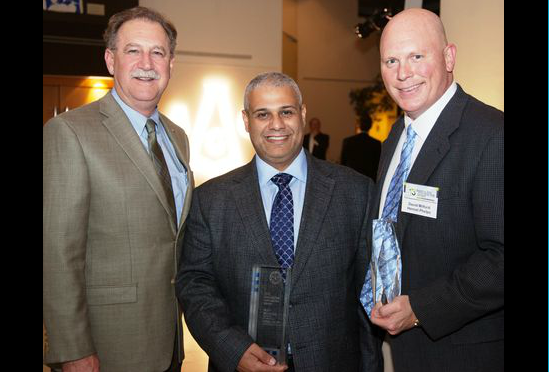 The Hensel Phelps Services Group successfully delivered for EchoStar Broadcasting Corporation, a Hensel Phelps repeat client, a new diverse broadcasting site in Winchester, Virginia.
The Services Group met the Echostar's aggressive six-month schedule for the unmanned facility, including a masonry structure with multiple satellite dish antennas with associated communications and power interconnections with building equipment.  The facility houses communications equipment/data racks, redundant mechanical and electrical support equipment, including UPS and emergency generator backup systems.
The Winchester project was also recently awarded the AGC of DC's top prize in the Heavy Industrial – Contractors of $400 million category at the 2013 Washington Contractor Awards.