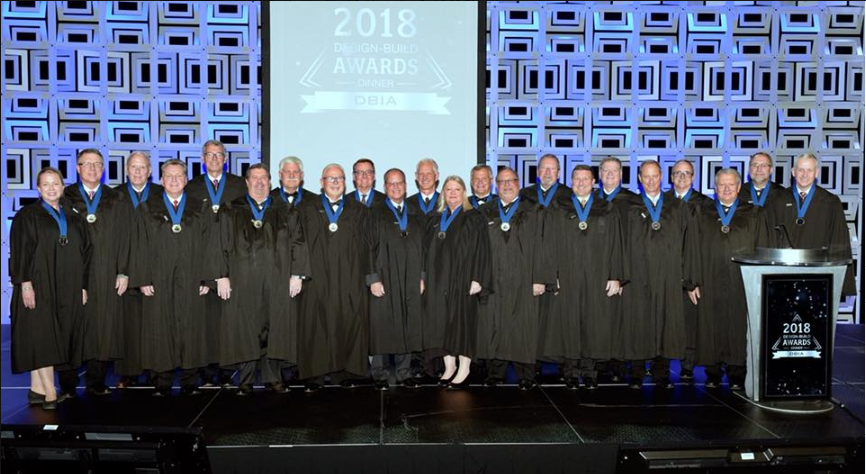 GREELEY, Colorado, November 8, 2018 — The Design-Build Institute of America has named Greg Gidez, Corporate Director of Design Services for Hensel Phelps, as one of 20 industry leaders chosen as the 2018 inaugural class of DBIA Fellows. Designated Design-Build Professional™ Fellow status is the highest level of DBIA Certification and acknowledges the achievements of the nation's most accomplished design-build professionals.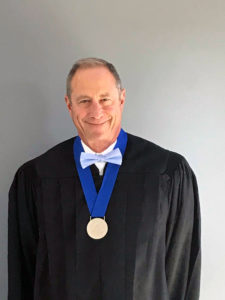 "Design-build is the fastest growing and most popular segment of our nation's construction industry, and DBIA is leading the way in advancing Design-Build Done Right™.  Much of that success is driven by the incredible leadership of design-build innovators like Greg Gidez. DBIA is proud to honor the contributions made by the impressive members in this first class of DBIA Fellows." Commented Lisa Washington, Executive Director/CEO of DBIA.
Greg Gidez, DBIA AIA LEED AP, serves as the Corporate Director for Design Services for Hensel Phelps.  Gidez oversees preconstruction services including procurement, design-build, design-assist, and design-management. In addition, he oversees the Hensel Phelps Virtual Design Construction and Operations (VDCO) department, advancing the use of and incorporation of BIM and technology into the design and construction processes. Gidez is a national speaker on integrated design and construction. He is the past Chair of the Design Build Institute of America Board of Directors and the current Chair of the AIA Project Delivery Knowledge Community, representing alternate project delivery strategies and best practices for architects. He has served for five years on the Charles Pankow Foundation Industry Advisory Panel, promoting research in advanced design and construction processes.
Elevation to Fellow status celebrates individual career achievements and promotes DBIA principles through the DBIA College of Fellows. DBIA Fellow status is limited to 2% of Designated Design-Build Professionals who are elected to Fellowship by a jury of their peers.
In order to be eligible for DBIA Fellow status, all Fellows met the following requirements:
At least 10 continuous years as a Designated Design-Build Professional™, as well as 10 continuous years of membership in DBIA.
Notable career contributions to the design-build profession
Notable contributions to DBIA organization
Election by the Jury of Fellows
Continuous DBIA membership
Hensel Phelps has received more awards and recognition by the Design Build Industry of America than any other contractor in the United States. Our performance is based on our people, processes, collaboration and use of technology. We are committed proponents of Design Build, as it promotes a collaborative setting for all parties to come together to achieve success.
The inaugural class will be inducted as DBIA Fellows during the national Project/Team Awards ceremony at the 2018 Design-Build Conference & Expo in New Orleans in November.