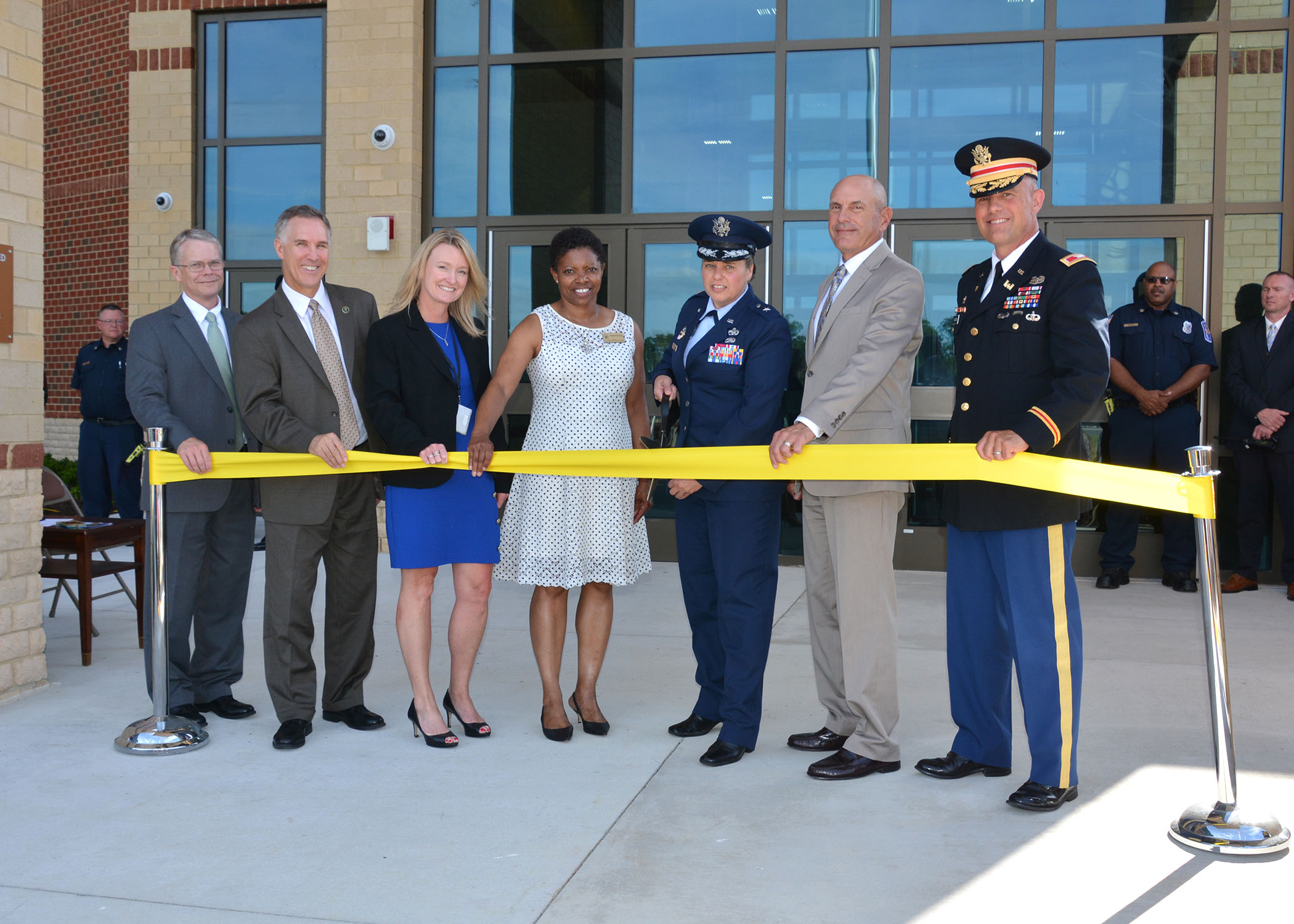 On June 25, 2019, Hensel Phelps, along with esteemed military officials, celebrated the ribbon cutting of the Defense Logistics Agency (DLA) Operations Center in Richmond, Virginia.
The ceremony included remarks from the DLA, the U.S. Army Corps of Engineers, and the Office of Senator Mark Warner of Virginia.
The five-story, 254,000 SF office building serves as the agency's new headquarters and accommodates 875 employees. The new buildings consolidate the agency's operations and telecommunications center and includes a Commanding General Officer suite, open and individual administrative office areas, and administrative support areas.
Technologically advanced features include secure operational video-teleconference space, 19 video conferencing rooms, a modern dining facility, and a mass notification system. Laminated glass, reinforced doors, and anti-terrorism and force protection measures protect the building and its employees.
Designed to be LEED Silver, the building features efficiency measures such as mechanical and electrical state-of-the-art equipment, a 252 geothermal well field system, and energy efficient light sensors using light-emitting diode lights.
Construction of the new facility began in 2015 with the demolition of warehouses constructed in the 1940s. Employees began moving into the building in April 2018.
The origins of the DLA date back to World War II when America's huge military buildup required the rapid procurement of vast amounts of munitions and supplies. Since that time, the agency has expanded or consolidated its efforts to reflect the nation's needs during combat, post-combat, and contingency operations. The DLA has been a major provider of logistical aid and support on humanitarian and disaster relief missions.