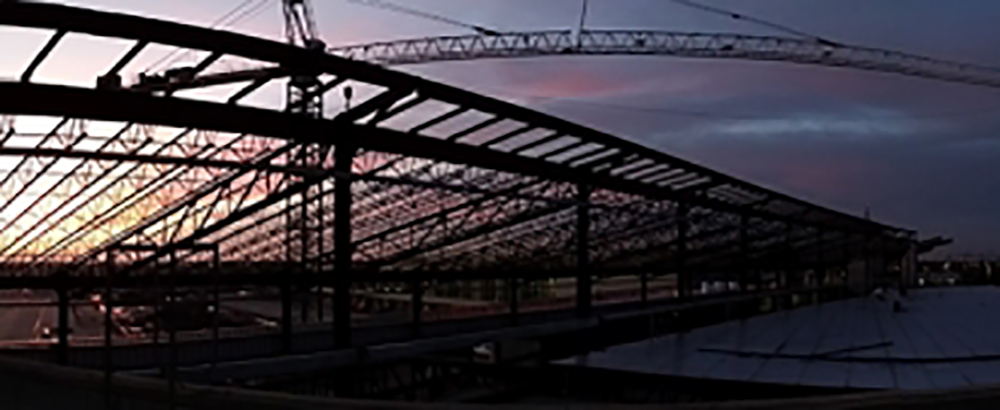 HP | CBIC Joint Venture, Southwest Airlines and over 400 attendees celebrated the topping out of the new William P. Hobby Airport International Expansion on January 9th, 2015.
The setting of the "Wishbone Column", the largest steel member on the project, represents a huge milestone for the Houston HP | CBIC team. Houston, Texas' oldest commercial airport gets a renovation and an upgrade as it will bring Southwest Airlines into a new era of international travel. Southwest Airlines will take their inaugural overseas flight from the newly expanded Hobby Airport in October of 2015, with destinations stretching from Mexico City to San Juan and down the way to Montego Bay.
The 280,000 sf, 5-gate airport expansion provides an alternative to the citizens of America's 4th largest city as they make their plans to travel abroad. With exterior metal panels, glazing and roofing nearing completion, the curbside appeal will be in place for passersby as the subcontractors work indoors to continue their finishes.
Continuous coordination efforts between HP | CBIC, Southwest Airlines, Corgan, Houston Airport Systems, TSA, CBP and various others have ensured that the airport operations remain active and passengers' travel experience goes without impact.