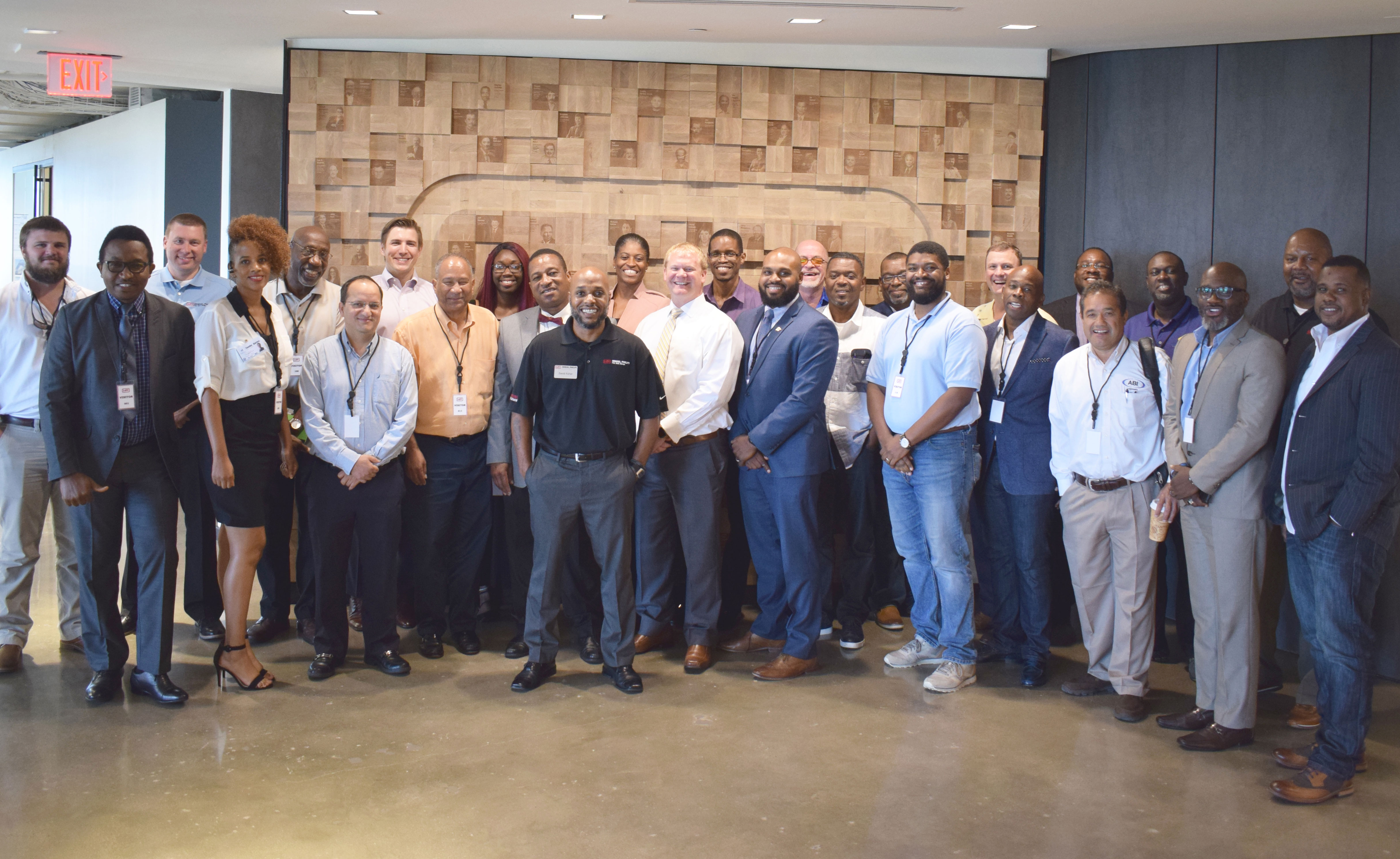 On July 27, Hensel Phelps hosted twenty-three local small business representatives in our Mid Atlantic District Office for the latest iteration of our Technical Assistance Program (TAP). Hensel Phelps launched the program in 2016 to better equip small business trade partners to work on our contracts and to help prepare them for future growth. During the five-hour program, local supplier diversity professionals and subject matter experts from Hensel Phelps covered topics that included procurement, estimating, safety, quality control and project management.
This year's attendees were certainly in agreement that the program is effective in providing a better understanding of how to work with Hensel Phelps and how to navigate our prequalification and project management processes.
"I definitely appreciated the offers to help. You guys are accessible, and that carries a lot of weight," commented Tomiko Barnes of MoTechs, LLC.
The TAP program is specifically designed to connect leaders within trade organizations with key contacts at Hensel Phelps. They especially appreciated how specific Chief Estimator, Sarah Forrest ,was in helping them connect with the right estimator for their discipline. Our top-down commitment to effective trade partnership was clearly visible to everyone in the room, with one participant stating, "The presentation by Will Thompson [Vice President and District Manager] was well received. His remarks demonstrated that senior leadership supports the inclusion of small businesses as a viable member of the Hensel Phelps team."
Brad Lewis, Corporate Director of Supplier Diversity, and David Fisher, Manager of Supplier Diversity, spearheaded the training and provided attendees with ample time to network between presenters. This year's program was an unquestionable success, summed up by one attendees reaction: "Do more events!" commented Felix Tang.
To learn more about the small business programs that Hensel Phelps offers, visit: https://www.henselphelps.com/subcontractor-outreach/