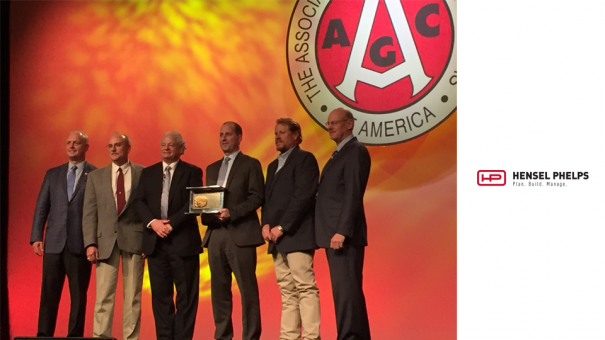 For more than 30 years, the AGC Alliant Build America Awards have recognized excellence in the construction industry. These prestigious and highly coveted awards are given to projects selected by a panel of any contractor's toughest critics — other contractors. Hensel Phelps' Love Field Modernization Program (LFMP) was selected as the 2016 winner for the category of Renovation Project Over $200 Million.
In 2014, the Wright Amendment, which had restricted nonstop flights from Dallas Love Field throughout the United States since 1979, was lifted. Soon after, airport officials laid out the LFMP to replace aging airport facilities and construct a new 20-gate terminal. The LFMP management team hired Corgan Associates to design the facility and selected Hensel Phelps as the builder.
Work concluded in 2015. The state-of-the-art facility, designed with the passenger in mind, includes new baggage and ticketing halls, an efficient security checkpoint, baggage and handling systems, and an expanded concessions space.
This project has been a success on multiple levels and is a true representation of what this award is really about. It will continue to be a tremendous asset to the City of Dallas and the surrounding community. Congratulations to the entire LFMP team on winning the prestigious AGC Alliant Build America Award!