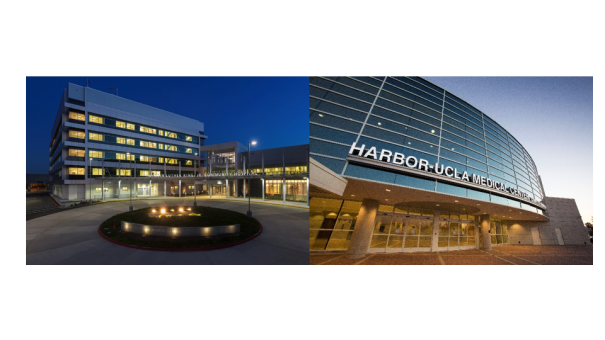 Hensel Phelps is honored to receive two very distinct and prestigious awards by their peers at the 2014 Associated General Contractors of California Awards.
The first award given out went to the Hensel Phelps team at the Martin Luther King Jr. Medical Center Inpatient Tower Renovation Project, which received the "Contribution to the Community" Award for its significant impact on the local community. The seven building, $216M project will not only return critical healthcare to the community where it had been absent since 2007, but also provided sustainable jobs to many people from the community. Of the 1.3 million man hours worked, 58% were performed by Local Workers who were paid $38M in wages. Additionally, over $60M was paid to local Small Businesses. Overall, in excess of $100M was infused back into the communities surround the medical center.
Under the Award category "Meeting the Challenges of a Difficult Job", our team at the Harbor-UCLA Medical Center Surgery/Emergency Replacement Project won for its on time and under budget achievement while constructing on the campus of an ongoing critical LA County medical facility. The $220M, 190,000 SF project was performed with minimal disruptions despite encountering unforeseen conditions consisting of an uncharted electrical substation immediately below the foundations of the new structural addition. An existing Storm Drain culvert was also encountered which was located under the waiting room of the new addition. Creative and cost effective solutions were implemented such that the project was completed on-time and $6M under budget.