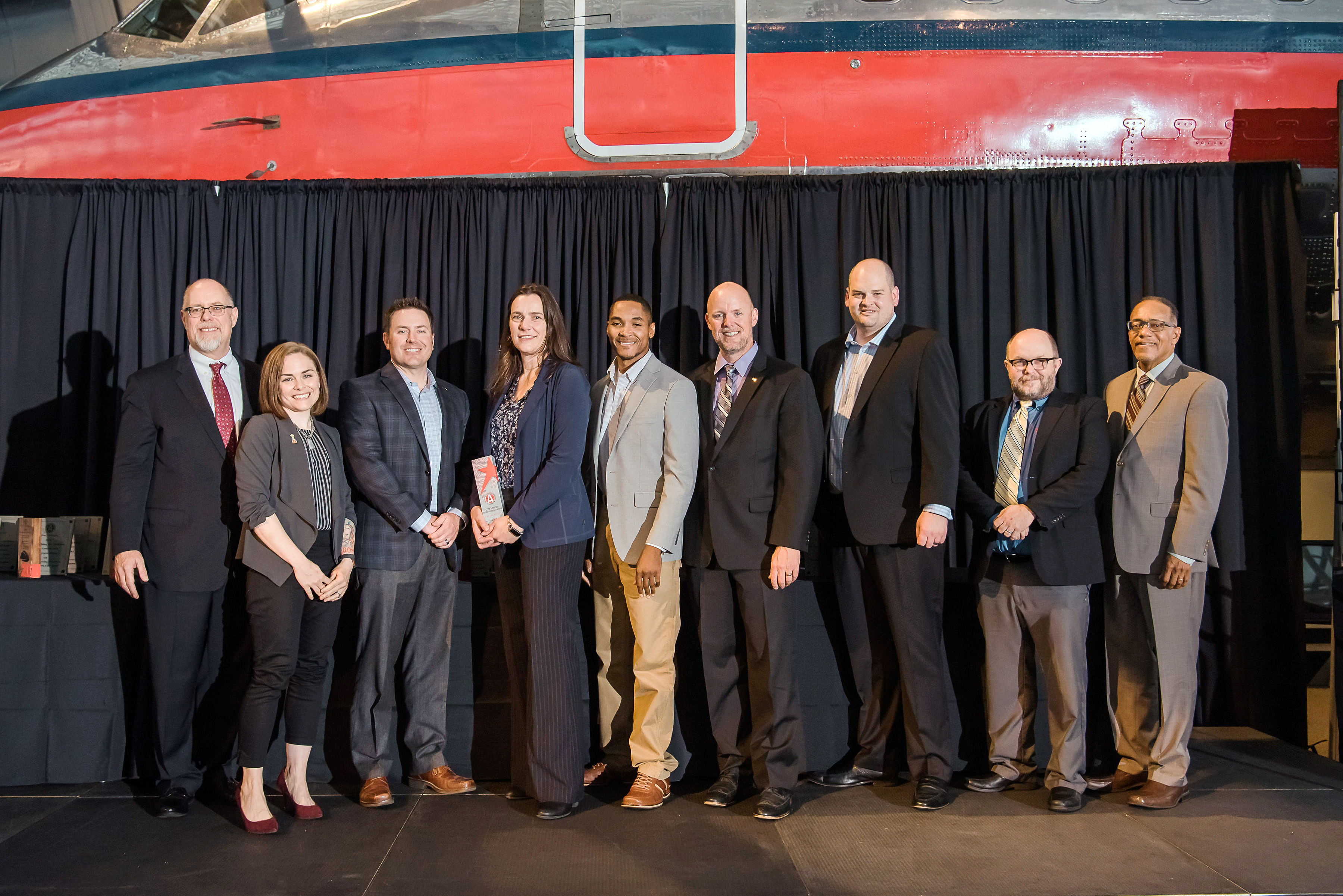 Hensel Phelps has been awarded the Associated General Contractors of Washington 2019 Champion of Diversity Award for the continuous effort to promote and support a Culture of CARE in the construction industry.
The Associated General Contractors of Washington Culture of CARE Diversity & Inclusion Initiative, "elevates conversations about critical issues that affect the workforce of our industry, celebrates and promotes workplace diversity and helps to bring opportunities in construction to traditionally underrepresented groups, such as people of color and women. Additionally, the Culture of CARE program delivers resources to help organizations become more diverse at every level of their operation." – AGC of Washington
The Culture of CARE Program challenges members of the construction community to:
COMMIT: Your Company to a Culture of CARE 
ATTRACT:  The Workforce of Tomorrow
RETAIN: Your Skilled Workers and Diversity
EMPOWER: Every Employee to Promote Diversity and Inclusion
As proud partners in AGC's Culture of CARE program, Hensel Phelps partnered with AGC to produce a video highlighting the business rewards of diversity and elevating the conversation within the construction industry.
"Through organized efforts and a human commitment to making its workplaces more inviting, Hensel Phelps has invested in supporting and welcoming diversity across all tiers of their organization. The team at Hensel Phelps works hard to recruit and retain a diverse workforce, empower all workers to make their workplaces safe for all and model the benefits of diversity to others in our industry." – AGC of Washington
We invite you to learn more about AGC's Culture of CARE program as well as Hensel Phelps' commitment to Diversity.