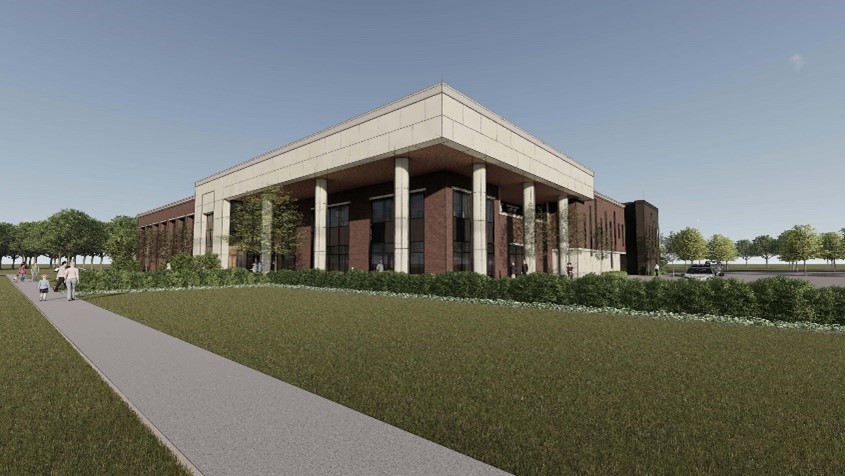 The City of Spring Hill awarded Hensel Phelps the Spring Hill Police Headquarters Facility. Designed by TMPartners, the new facility will function as a multi-use development intentionally constructed to support the needs of the Spring Hill Police Force as the city continues to grow in size and demand.
The project will be composed of two structures; the primary structure will feature versatile high-tech police training spaces with a firearm training simulator, defense tactics area and a physical agility area. Also included in this main two-story building will be general office spaces, a courtroom, a holding area and a criminal evidence laboratory.
The second structure will function as a rolling assets storage and maintenance facility. It will contain two full maintenance bays with a separate wash bay for police vehicles as well as additional space for offices, evidence storage and the Spring Hill Police K-9 unit. A secure parking lot with 231 surface spaces will exist between the two buildings.
Construction will commence this spring and is slated to complete at the end of 2024. Hensel Phelps is looking forward to building a strong partnership with the City of Spring Hill.