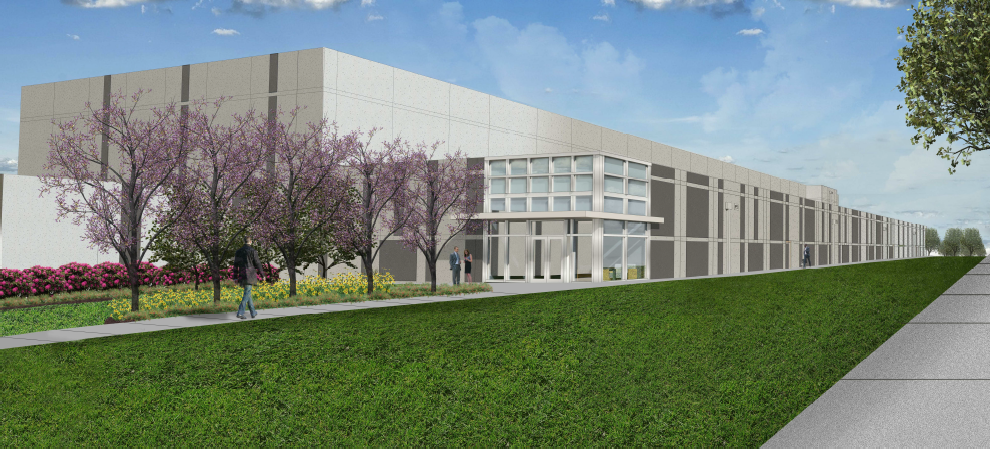 The Gravity Axis Warehouse at Fort Meade, Maryland was recently awarded to Hensel Phelps. The contract includes the design and construction of a new 44,000 SF warehouse facility that will be comprised of warehouse space, administrative space, a warehouse vault, hazardous material storage, loading docks, restrooms, a break room, and mechanical and electrical as well as secure and unsecure telecommunication spaces. The warehouse will be constructed in the footprint of an existing building, requiring its demolition.
The primary facility will be constructed to ICD standards, and will include core and shell structure and foundations, electrical/mechanical service, and distribution components and systems. Also included are fire protection, alarm, and suppression systems, information technology, communications, and security systems support infrastructure, as well as exterior finishes and weatherproofing. The interior build-out will consist of structural raised access floor systems, ceiling, recessed lighting, fire rated interior partitions, and storage and manufacturing space. Additional scopes include site preparation and infrastructure improvements, utility services and distribution systems, and demolition of existing facilities and site features.
Design is underway and construction is expected to complete in the summer of 2022. Our design-build team includes Michael Baker International, Timmons Group, Langan Engineering, Kirlin Design-Build, M.C. Dean, and Thornton Tomasetti.
Hensel Phelps has completed over $1.6 billion at Ft. Meade and we are excited to continue growing our presence at the base!