Healthcare has been a core market for Hensel Phelps for over 40 years. With a multi-billion-dollar portfolio of new hospitals, hospital expansions, major hospital renovations, outpatient surgery centers, medical office buildings and campus support buildings, Hensel Phelps continues to provide clients predictability in a dynamic and challenging market. The healthcare industry has evolved significantly since Hensel Phelps entered the healthcare market in the 1970s, and is growing more complex and requires more specialized expertise. As the industry has grown, so has Hensel Phelps—with valuable best practices and lessons learned picked up along the way.
Treat Preconstruction Like Construction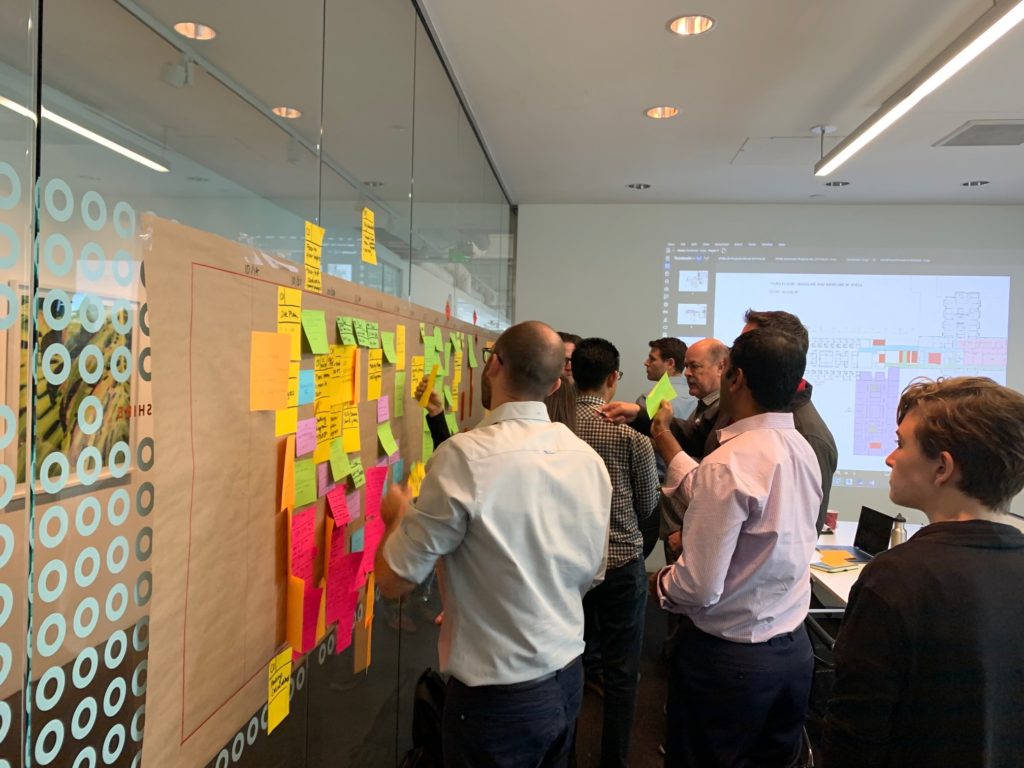 The success of any project is often determined by the preplanning efforts put forth in the preconstruction or design phase. In the healthcare industry, one of the most important aspects of preconstruction is understanding the facility as well as the owner. Hensel Phelps' project teams are active participants in programming sessions with the facility's department heads, allowing the team to verify that the project's vision and needs are met as design progresses. In addition, Hensel Phelps coordinates heavily with the architect and engineering teams to perform quality control checks on drawings to correctly coordinate details and catch any conflicts that may delay construction crews. This early engagement with clients has made Hensel Phelps an integral project member, earning the trust to make tough decisions.
Utilize Virtual Mockups to Understand End User Needs
The most useful information needed during the design or preconstruction phase doesn't always come from the medical planners or architects. In fact, almost everything is driven by the medical staff, especially specialty doctors who often influence specified equipment and the design of designated areas of the hospital. However, it is a challenge in the industry to integrate the end users into the design process due to their inexperience with the two-dimensional drafting process. With three-dimensional virtual mockups, Hensel Phelps brings medical professionals into the design process. Doctors and nurses can walk through their spaces with a full understanding of its functionality. This process validates the initial space planning work done by the design team, while also giving the end user the ability to confirm detailed items such as the locations of sharps containers, computer monitors and PPE accessories.

Understand the Challenges of Working in an Occupied Facility
Hensel Phelps places the safety of patients and medical staff at the forefront of all planning activities. Project teams pre-plan and schedule work that may impact operations and always strive to keep construction activities "Safe and Separate" while delivering on construction commitments. This management approach includes phasing logistics to maintain uninterrupted access for patients. Establishing boundaries of the construction project through secure barriers and temporary pathways with associated wayfinding and communicating all construction activities with facility is key. However, the plan must remain flexible and open to ensure staff work can continue. Infection control and interim life safety measures are also of the utmost importance and Hensel Phelps recognizes the need for routine, documented Infection Control Risk Assessments (ICRA) and life safety systems verification. Our project teams partner with facility infectious control personnel early to integrate the design and construction sequencing into a site-specific ICRA program for each scope of work.

On a Southern California project, Hensel Phelps printed community artwork on fence screening to create an aesthetically-pleasing construction barrier.
While Hensel Phelps continues to adapt to the evolving healthcare industry and implement new processes and procedures, the key to success has always been focusing on the patient. Hensel Phelps understands that visiting a hospital or medical office building can be a stressful experience for patients and that the decisions we make can have significant consequences on the outcome of their visit and treatment. The foremost objective is to create the best patient experience and together with our clients and trade partners, Hensel Phelps works seamlessly to achieve that goal.
To learn more about Hensel Phelps extensive healthcare experience or to view their healthcare portfolio, visit www.henselphelps.com/industry/healthcare