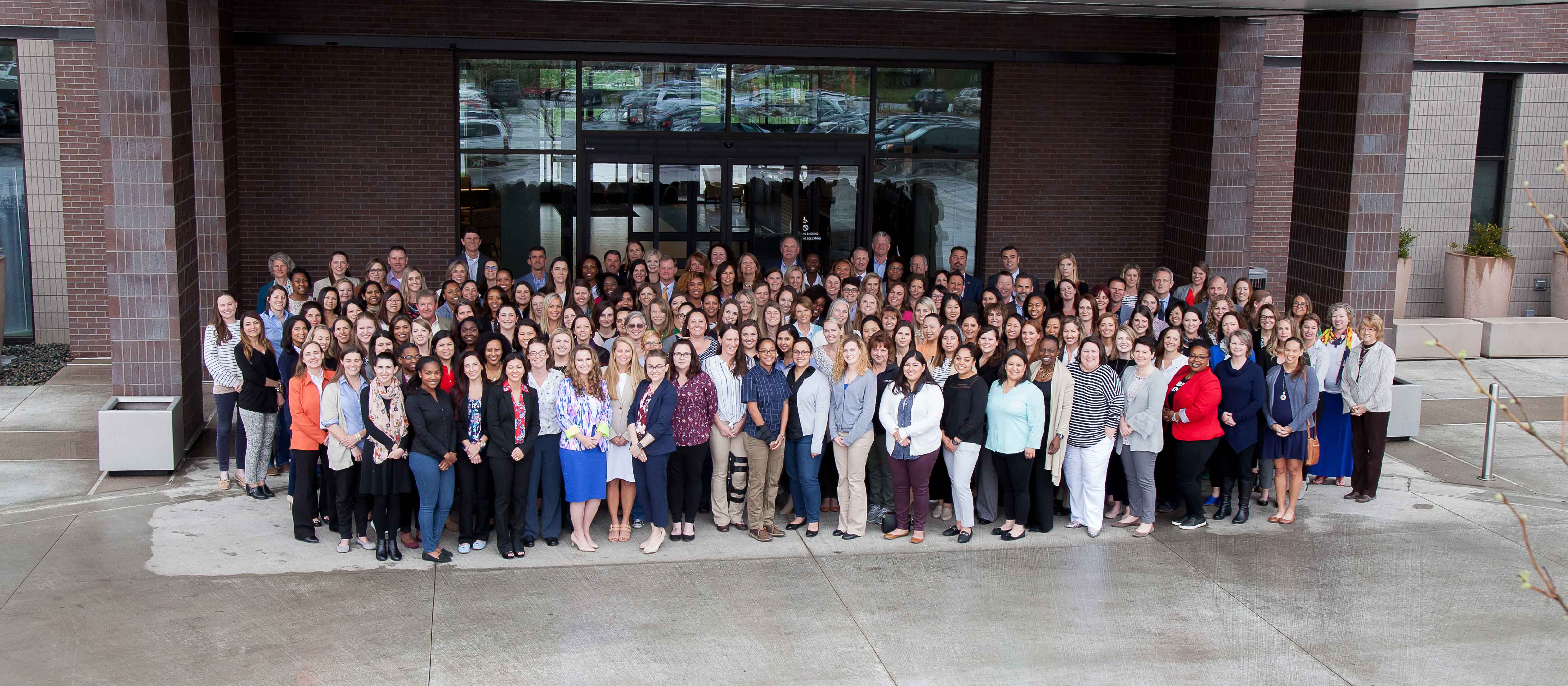 Established in 2002, the Hensel Phelps Women's Leadership Seminar (WLS) was created to bring women from across the company together to learn from one another, share challenges and explore areas of personal and professional growth. The Women's Leadership Seminar is part of an ongoing Hensel Phelps effort to bring additional support and mentorship to our female employees and women within the construction industry.
This year, 175 of our female leaders gathered along with the members of Hensel Phelps Board of Directors and the Directors of Operations, for a training and networking two-day event. The event was held at the Doubletree Hilton hotel in Greeley, CO – a hospitality project recently developed, built and serviced by Hensel Phelps.
The 2018 WLS focused on the power of portraying a positive outlook and how optimism can lay the foundation for success. Employee speakers built their presentations around the seven Principles of Positive Psychology from "The Happiness Advantage" by Shawn Achor. Between presentations, short video clips were played, giving gratitude and highlighting our individual employees for their personal strengths—playing on the theme of positivity.
All participants were given the opportunity to complete the Myers-Briggs Type Indicator (MBTI®) to gain a clearer perspective of their own preferences of perception and decision-making. Breakout sessions allowed participants to personalize the seminar content and the group was challenged to examine their mindset and to make simple alterations in their daily lives to create habits leading to increased happiness and performance.
In addition to training workshops, WLS attendees were invited to flex their physical muscles. Morning yoga and a 5k run benefiting the Hard Hatted Women documentary were organized for our employees who wished to participate. From their own pockets, our WLS attendees raised over $850 for Hard Hatted Women, an industry initiative Hensel Phelps and its employees feel passionately about.
This year's positivity focus, professional trainings and networking activities were developed using past reviews of prior leadership seminars and suggestions taken directly from our women employees. The Hensel Phelps Women's Leadership Seminar continues to receive positive remarks from its attendees and Hensel Phelps looks forward to the program's continued advancement as well as the advancement of women in our industry.