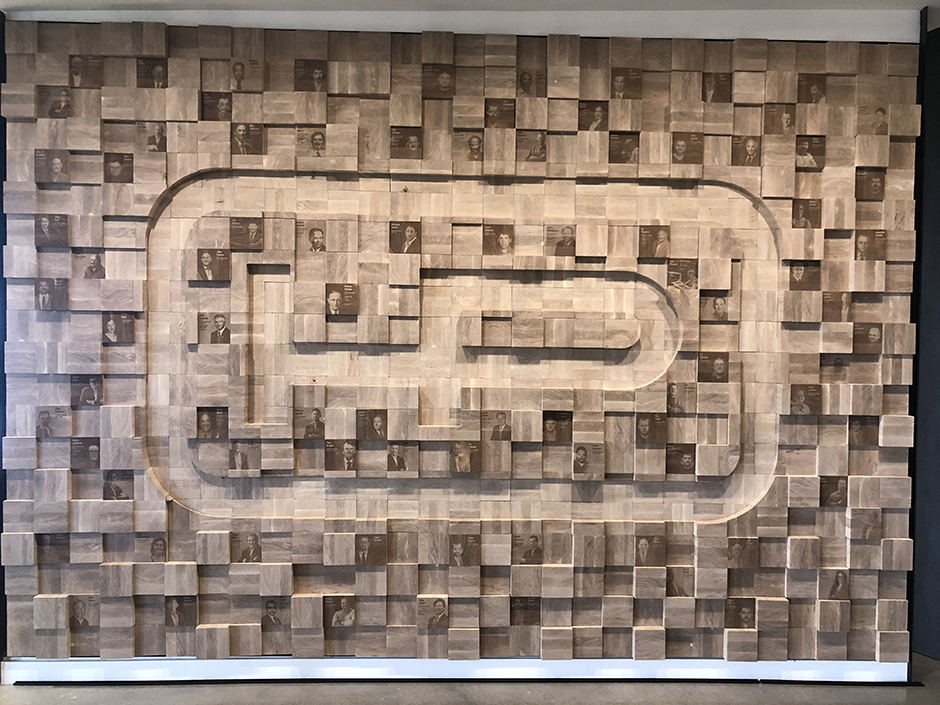 One of the longest standing traditions at Hensel Phelps is the Oldtimer's Club (OTC). Hensel Phelps founder, Joseph Phelps, established this club in effort to recognize craftspeople who would stay with the company for the long haul. Every Saturday, the craftspeople would meet for breakfast at the Longs Peak Café, in Greeley, Colorado, to discuss company business, the next week's work and training strategies. As the office and field staff increased, so did the number of those attending the Saturday Morning Breakfast Meetings. To recognize this group, Mr. Phelps started the gold hat tradition.
To qualify as an Oldtimer, an employee must work with Hensel Phelps for five years. At that time, they receive their gold hardhat to signify their membership into the Oldtimer's Club. Members of the Club are recognized at an annual awards banquet known as "Oldtimers." The first annual awards banquet was held November 29, 1963 at the Greeley Country Club. There were only 17 Oldtimers. Today, Hensel Phelps has over 1,300 Oldtimers in attendance.
Pictured above is a wood installation featured in our Mid Atlantic's district office. The wall recognizes those employees who have been with Hensel Phelps for 20+ years and is a newly established tradition we use to recognize our Oldtimers.
Hensel Phelps is honored to have so many of our employees reach this milestone. The tradition encourages growth in our employees and in our company. We take pride in creating a work environment that our employees want to return to day after day. Our gold hardhats symbolize this pride and accomplishment.