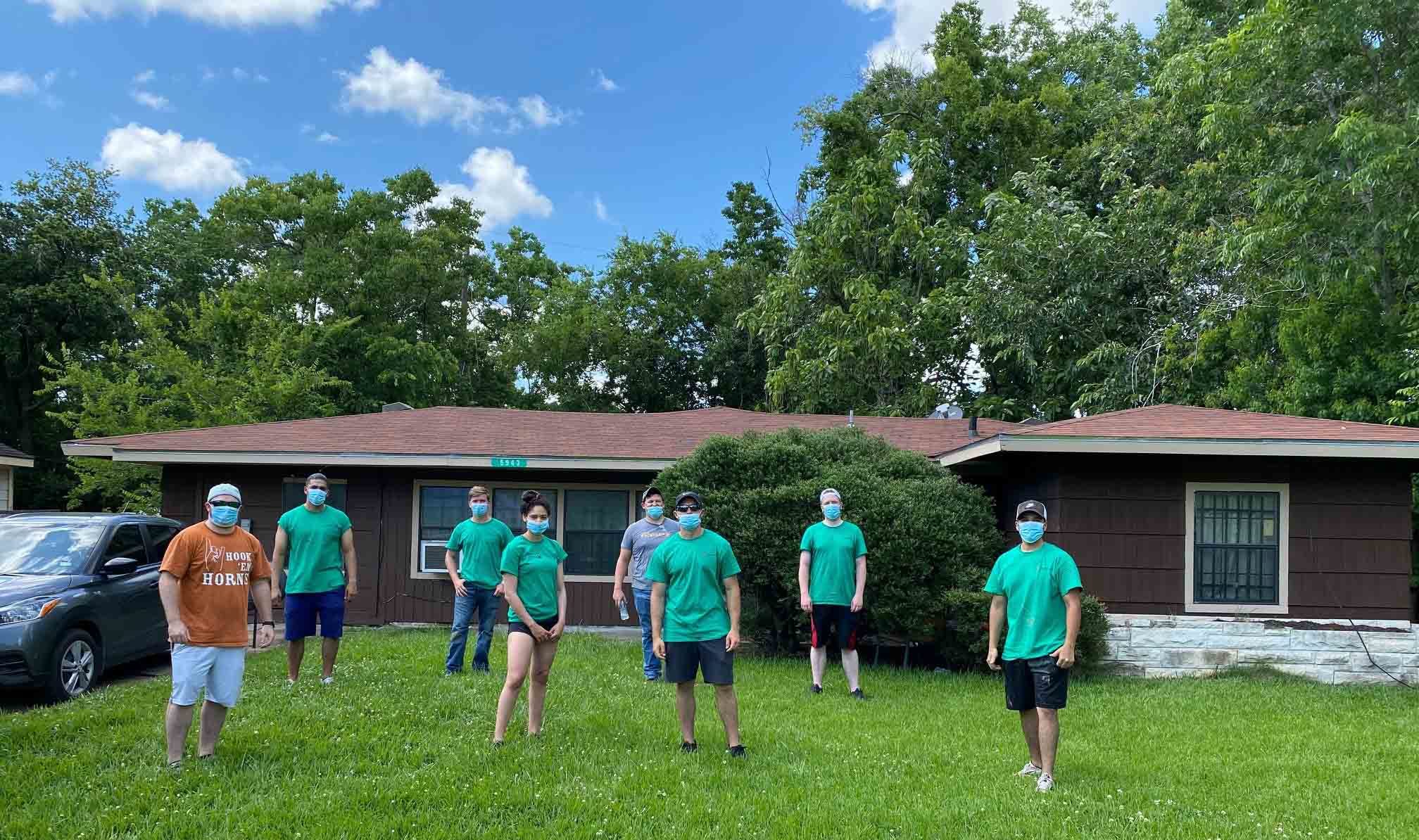 Over the last two months, the Hensel Phelps Southwest District has participated in five events, all revolving around completing residential construction projects for people in need. Hensel Phelps partnered with multiple organizations including Habitat for Humanity, Hands on Housing, Rebuilding El Paso and Rebuilding Together Houston and collectively completed more than 400 hours of volunteer work. Hensel Phelps is excited to be working with our communities again, and looks forward to a year of collaborative success.
Rebuilding El Paso
The Hensel Phelps team in El Paso Texas partnered with Rebuilding Together El Paso to help the widow of a war veteran complete unfinished repairs and construction projects at their home. Our El Paso team completed all detail painting on the exterior of the house including painting the soffit, gates and touching up all the exterior walls and cleaned and organized the side and the backend of the home. This event hit close to home, as most of our employees have at least one veteran in their family. This was a great experience for our new hires and our old-timers, bringing together both our Hensel Phelps team and the El Paso community.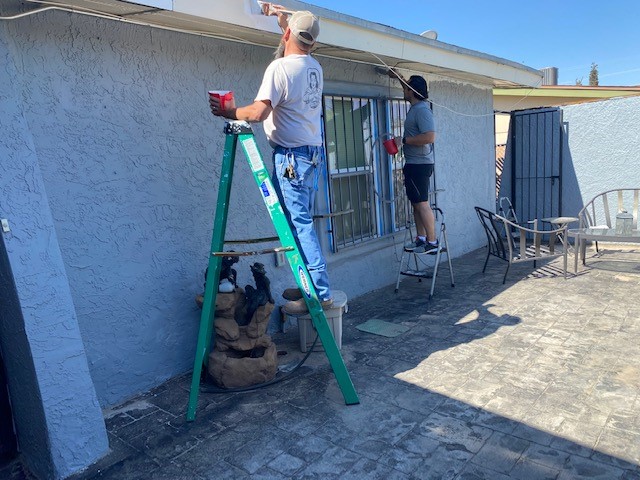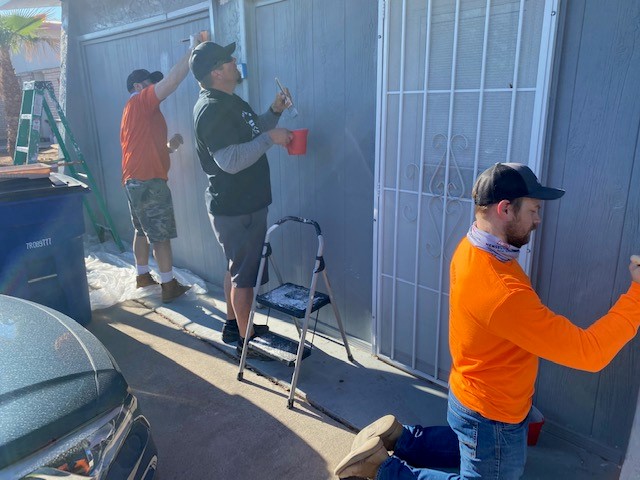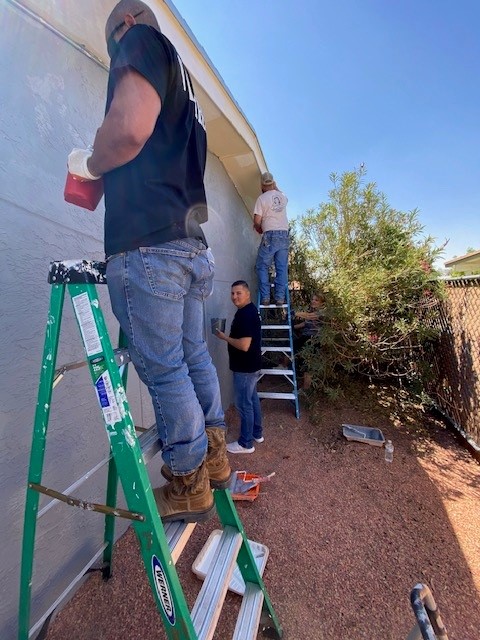 Lubbock Habitat for Humanity ReStore
The Hensel Phelps Lubbock team worked with Habitat for Humanity ReStore in Lubbock, Texas where a fence was built for a newly constructed home. On the morning of Saturday June 8th, four Hensel Phelps volunteers worked with a Texas Tech student and Brittany, from Habitat for Humanity, to construct the entire fence before 1:00 P.M. This involved setting a few new fence posts and pouring additional concrete to reinforce the previously set posts. Habitat for Humanity was incredibly pleased noting that Hensel Phelps worked well as a team and built the fence in an incredibly efficient manner. Our team had such a fun time working with the Habitat for Humanity ReStore, and is excited to participate in future community builds!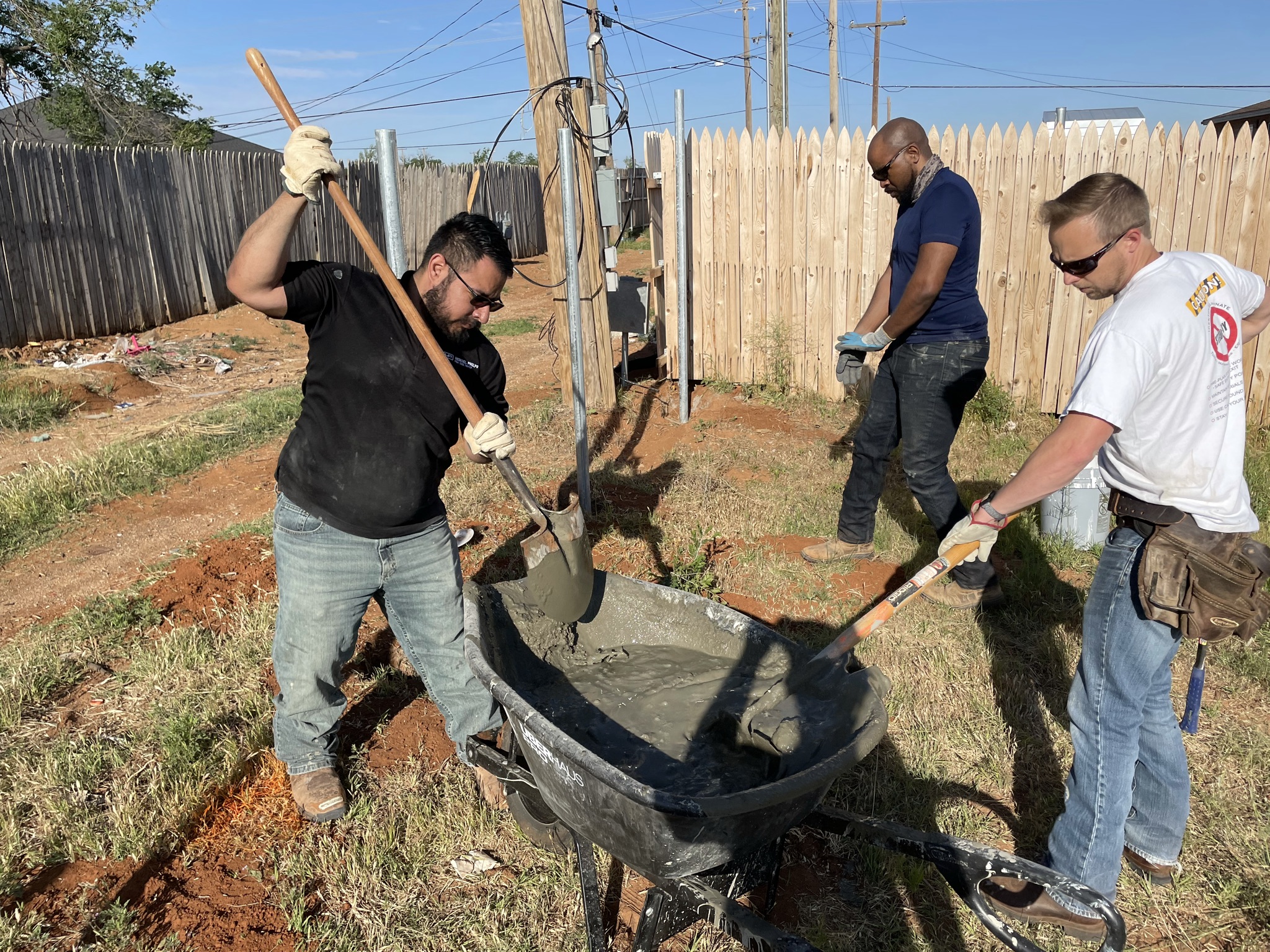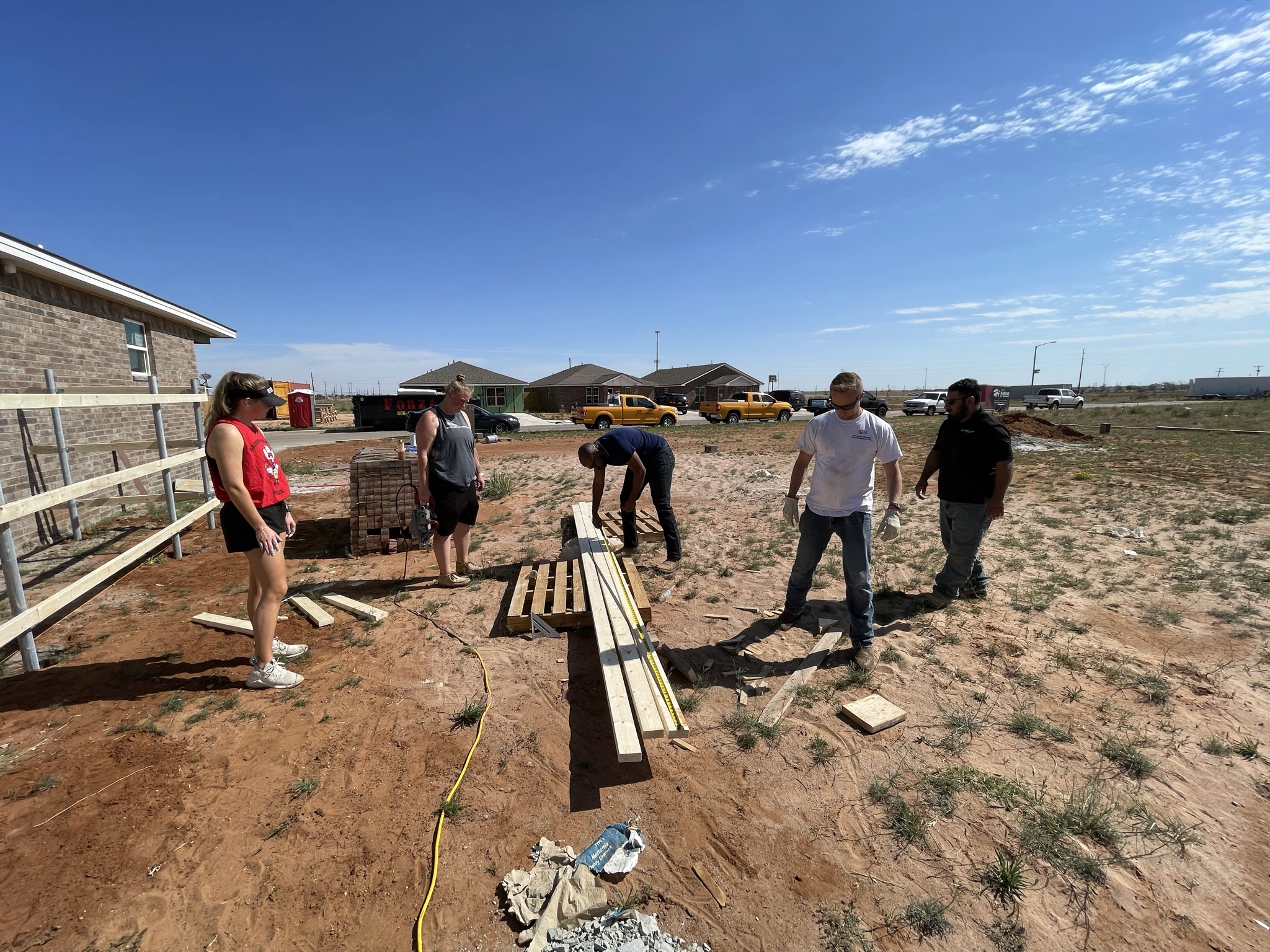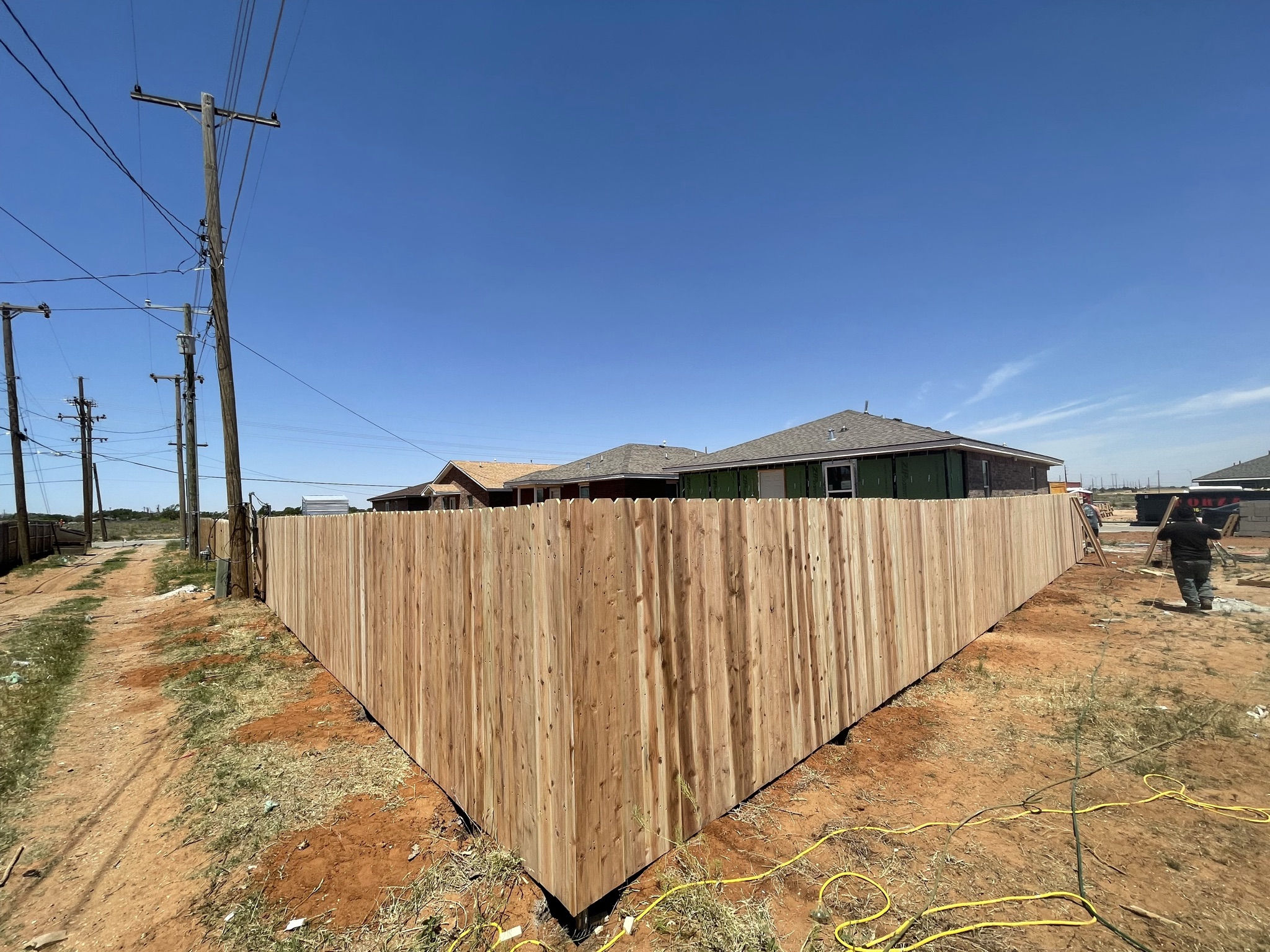 Hands on Housing – Austin
On Saturday May 15th and June 5th, the Hensel Phelps team in Austin, Texas came together to work with Hands on Housing to fix the home of a 93 year old woman in East Austin. The May 15th team was made up of 12 participants that worked on repairing and replacing the siding of the home and lawn care, while the June 5th team focused on painting and reinforcing the exterior of the home. Overall, the Austin area volunteers completed 160 hours of community service during the two Saturdays and donated $1,500 in materials to fix the home.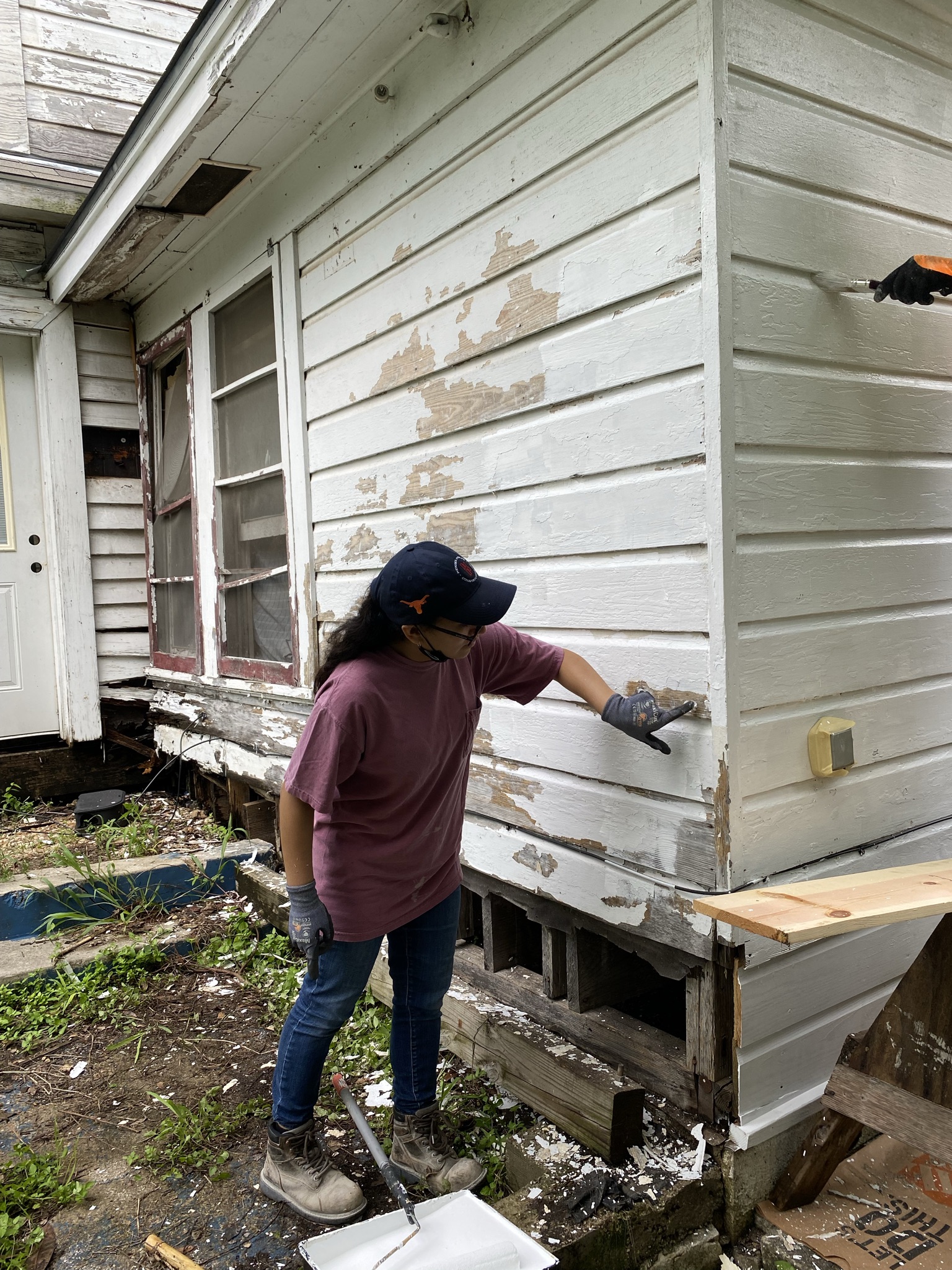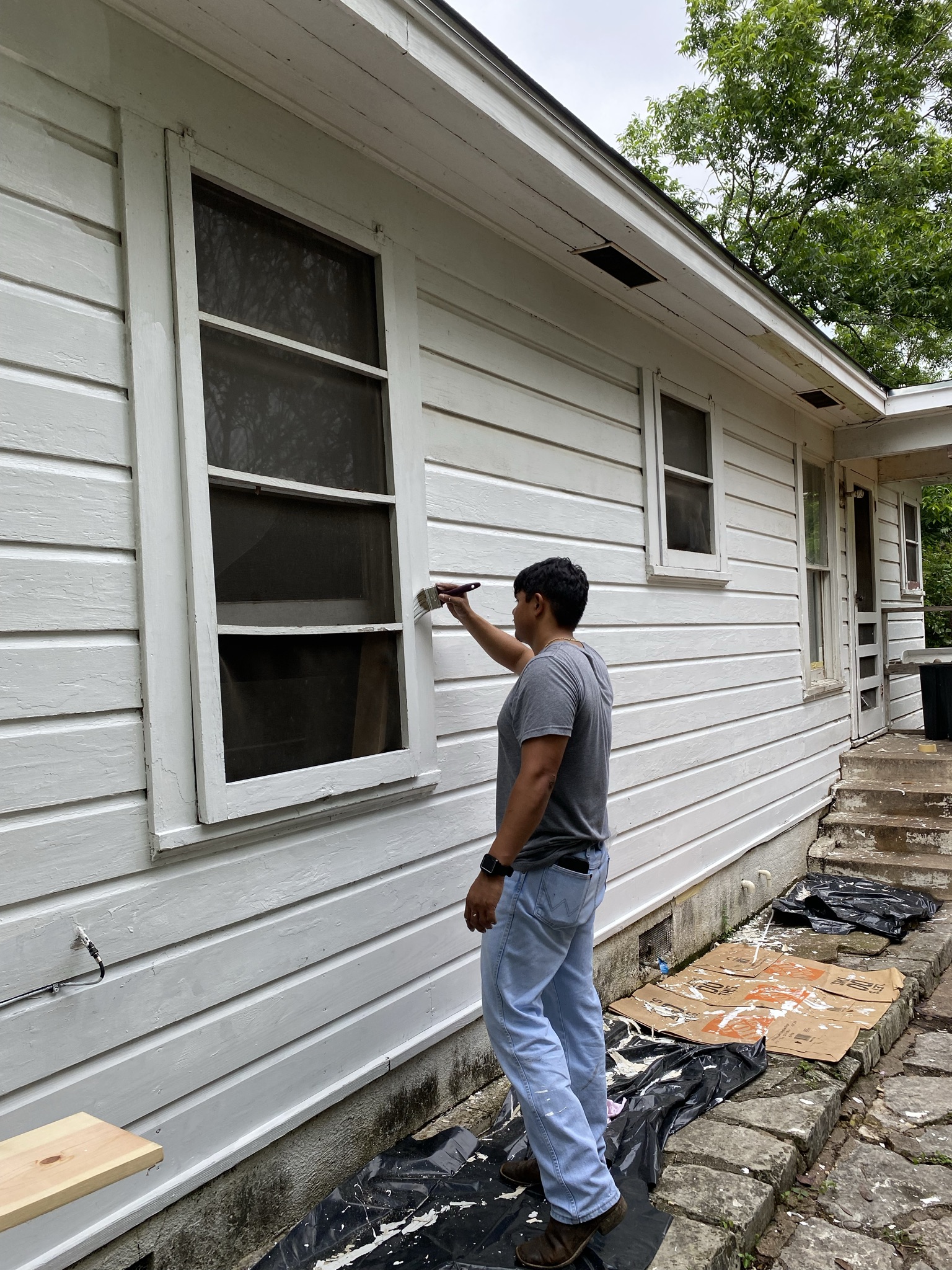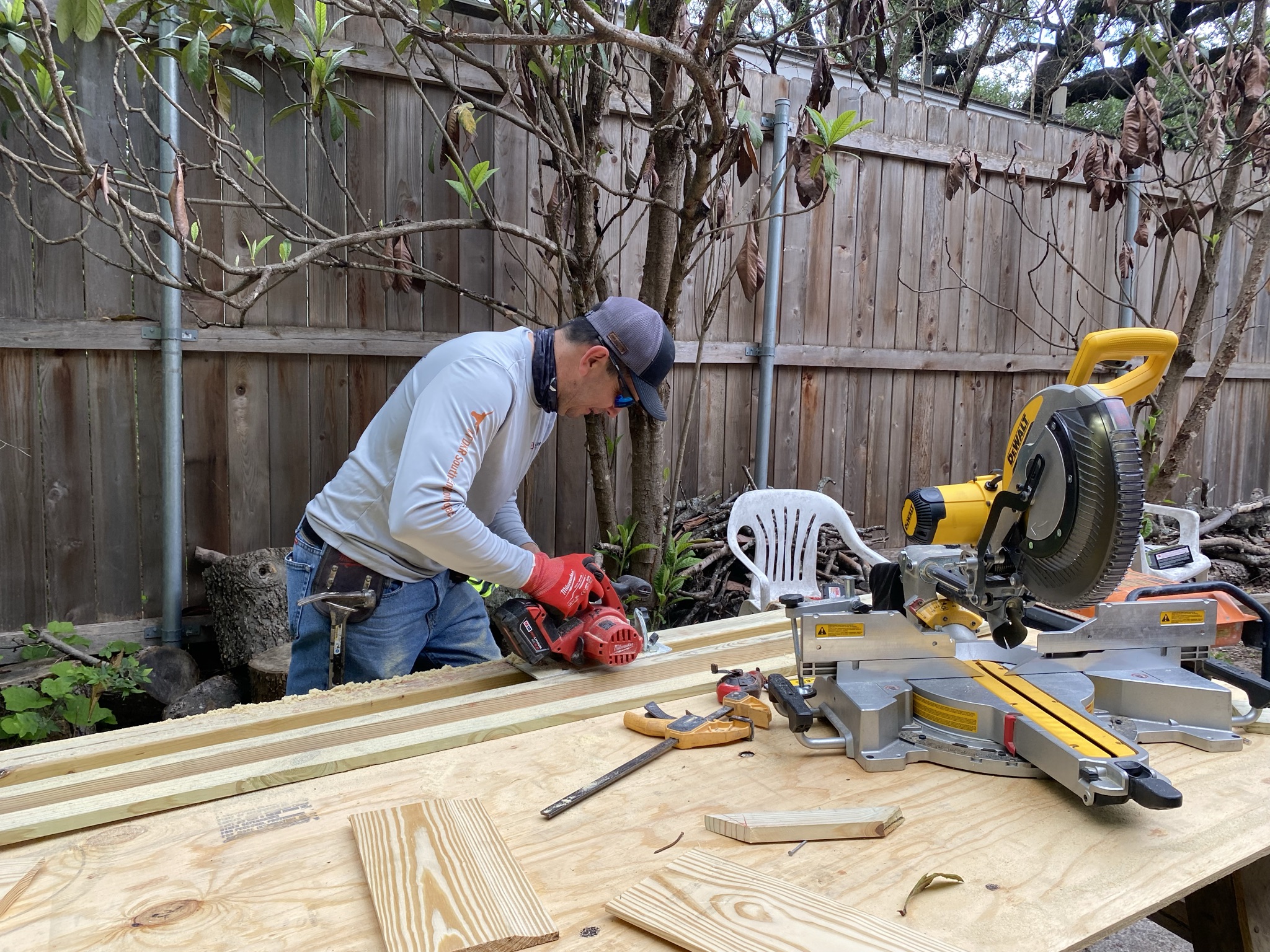 Trinity Habitat for Humanity
On Friday May 21st, the Hensel Phelps Western Currency Facility team took part in the building of a house with Trinity Habitat for Humanity in Fort Worth, Texas. In this year alone, Habitat for Humanity is looking to build over 50 homes and rehab another 100+ for Fort Worth residents. The Western Currency project was able to provide seven individuals to assist in this effort, and were assisted by two individuals from Habitat for Humanity. The overall scope of work for the day included: light framing work, ceiling board installation, installation of the protective weather membrane and installation of windows. Together, the team was able to contribute 59 total hours of assistance to the community.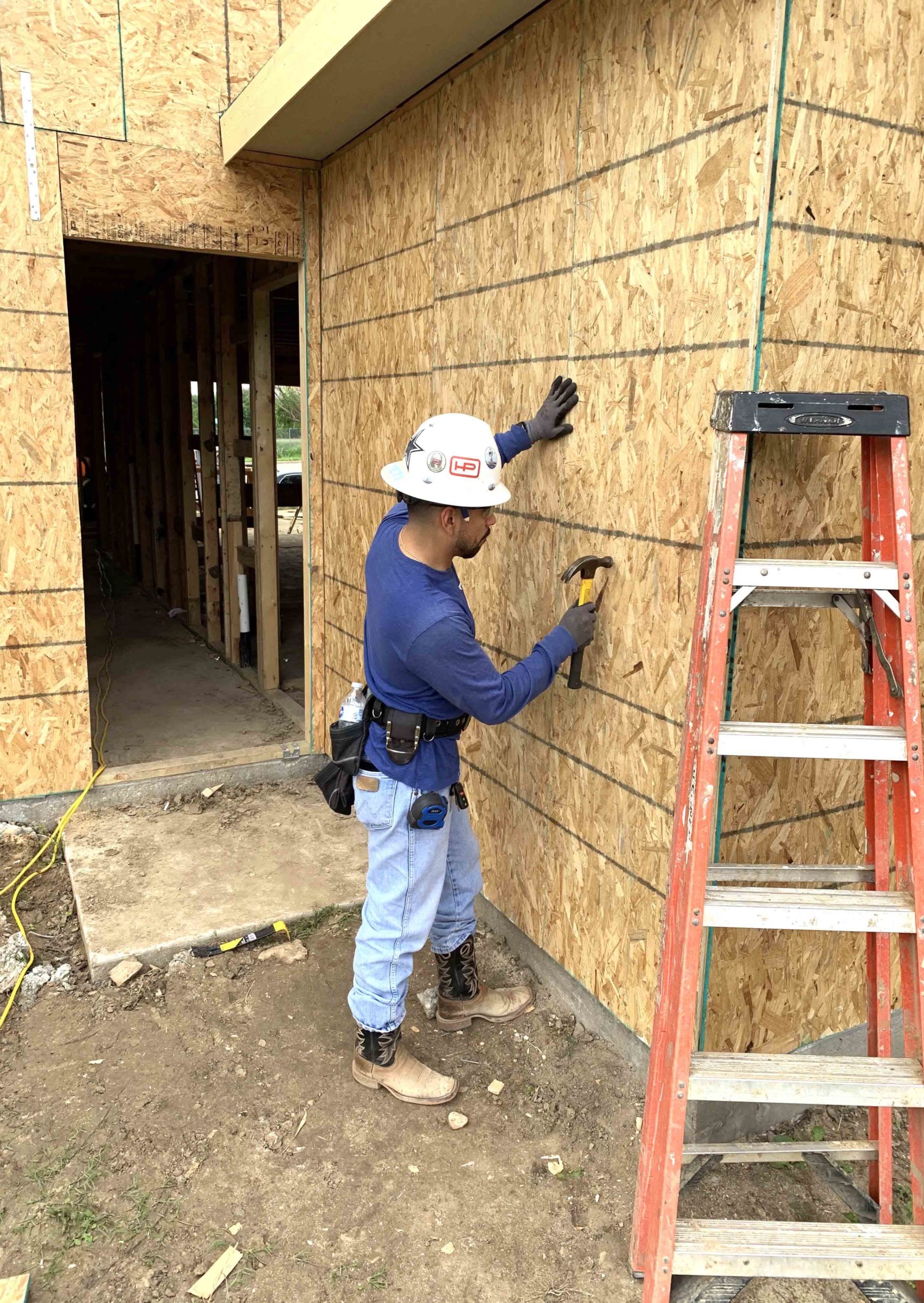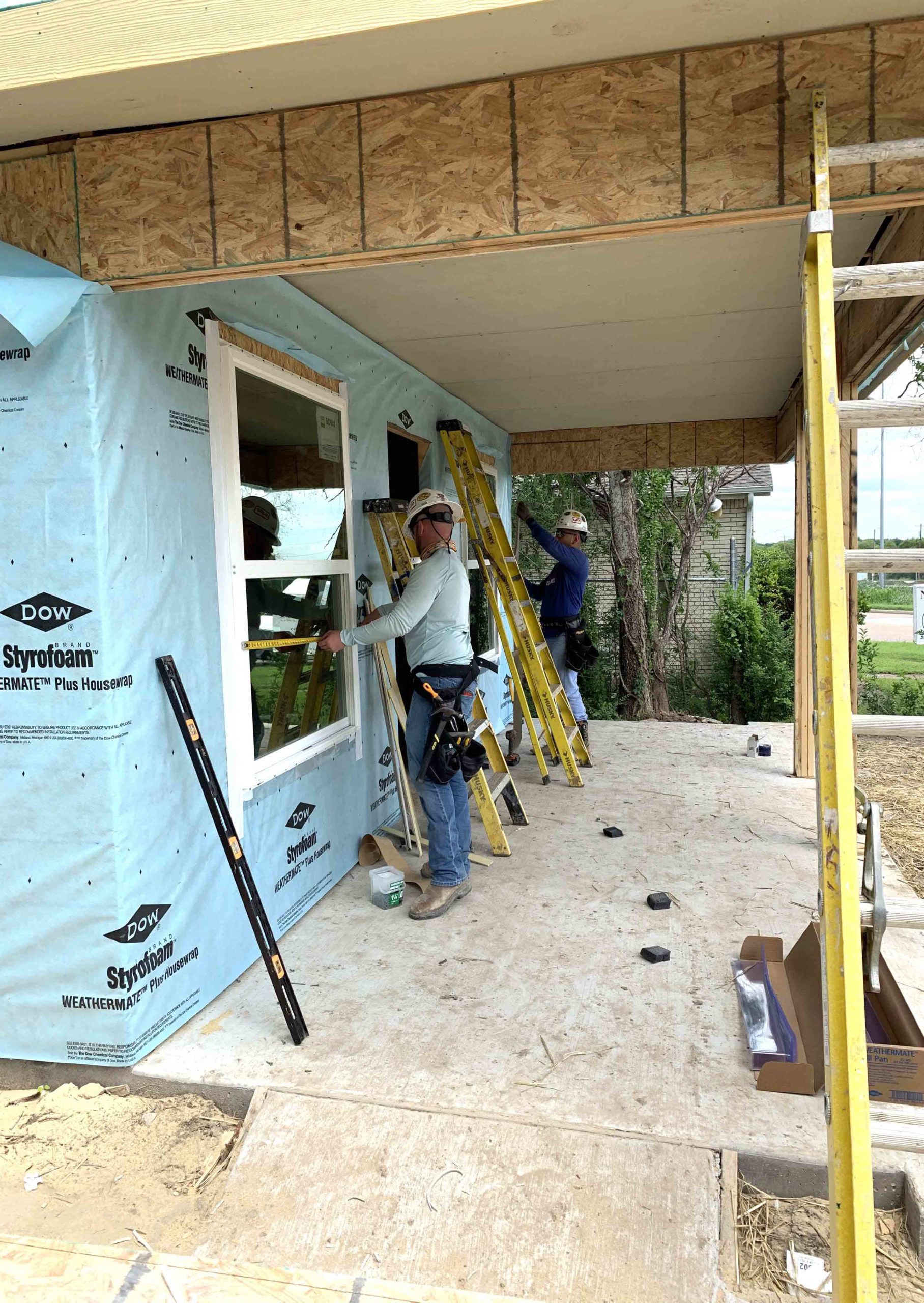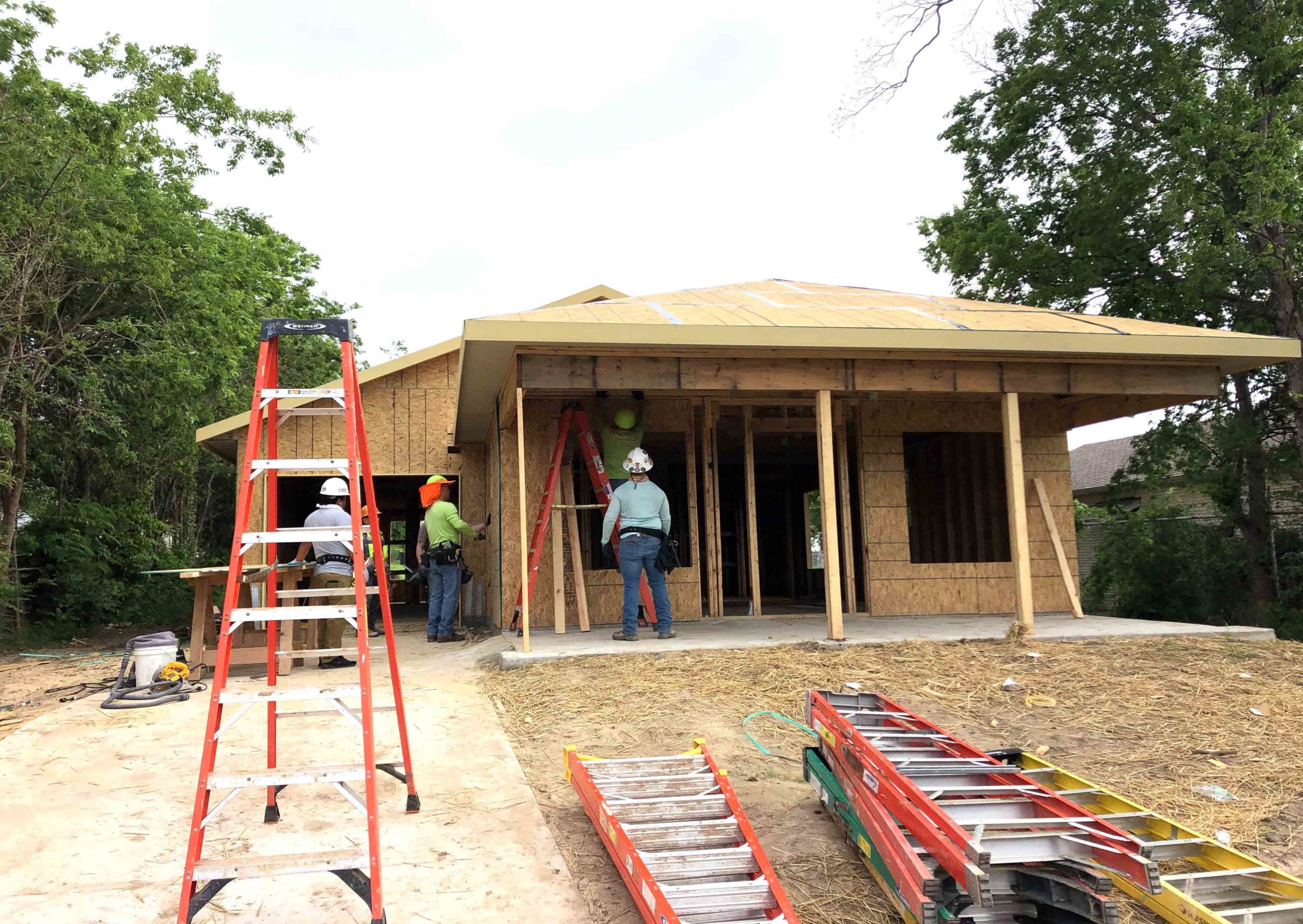 Rebuilding Together Houston
The Hensel Phelps team in Houston, Texas partnered with Rebuilding Together Houston to help an elderly woman repaint her home. Joyce Hill, who inherited her parents' home after their passing, has been living in southeast Houston for the past 25 years. Over the years, the home has suffered damage due to Hurricane Harvey and Tropical Storm Imelda. Previously, Rebuilding Together Houston had gathered a team to help repaint and side the house; however, COVID-19 put a stop to the activities and volunteer efforts were put to a halt, leaving only part of the project scope complete. Over the last 15 months, Joyce has been anxiously waiting for the next group of volunteers to finish the paint and trim work. Hensel Phelps' Houston Team had the privilege to complete all painting of the exterior siding and trim with the colors of her choice. As the day concluded, Joyce was happy to see the work put in place from the team. Ms. Hill now gets to enjoy her home with a brand-new coat of paint!