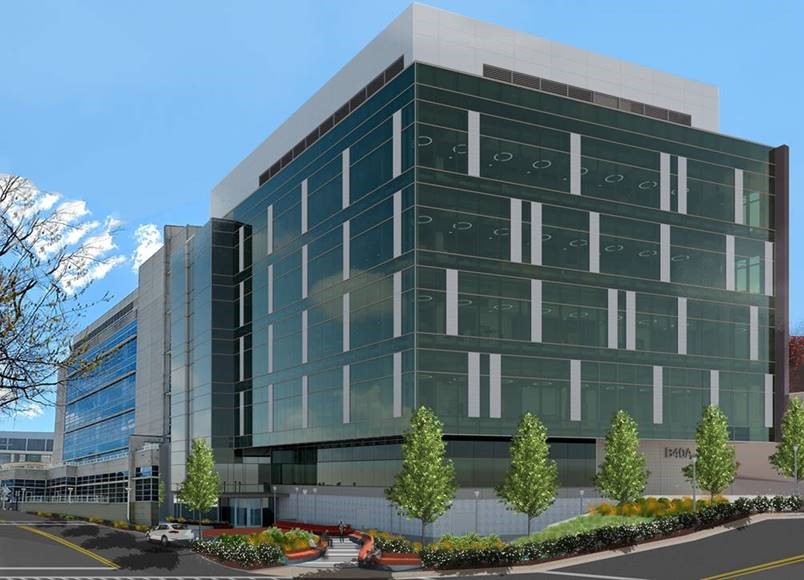 The life science sector is booming as researchers work to cure diseases and protect the global population against dangerous outbreaks. In Q1 of 2021, over 15.6 million SF of research and laboratory facilities were under construction in the United States as COVID-19 accelerated the already growing life sciences market. With over $4.4 billion in successfully delivered research, laboratory and life sciences projects nationwide, Hensel Phelps has continually supported the nation's researchers as their spaces evolve and react to advances in the biotechnology, medical and pharmaceuticals industry.
The National Institutes of Health (NIH) is at the forefront of these advances, paving the way for important discoveries in improving our health. In 2019, the National Institutes of Health (NIH) selected Hensel Phelps as one of 16 contractors to support two billion dollars in construction contracts for the agency. Awarded under an Indefinite Delivery/Indefinite Quantity (IDIQ), the program provides high-quality, safe, state-of-the-art laboratory, clinical, animal and support facilities in response to NIH's current and emerging scientific goals.
Under this IDIQ program, the NIH awarded Hensel Phelps their first contract in 2020. This contract consisted of the National Institute on Aging (NIA) Alzheimer Disease and Related Dementias Temporary Research Facility, a single-story, modular structure supporting Biosafety Level 2 (BSL-2) laboratories and bringing together over 130 researchers in a new, state-of-the-art research center. Located in Bethesda, Maryland and comprised of 65 modules, the facility maximizes research performance while encouraging interaction between scientists and researchers. Scheduled for delivery in Spring of 2022, Hensel Phelps is currently phasing the turnover of spaces in order to minimize disruptions to ongoing research.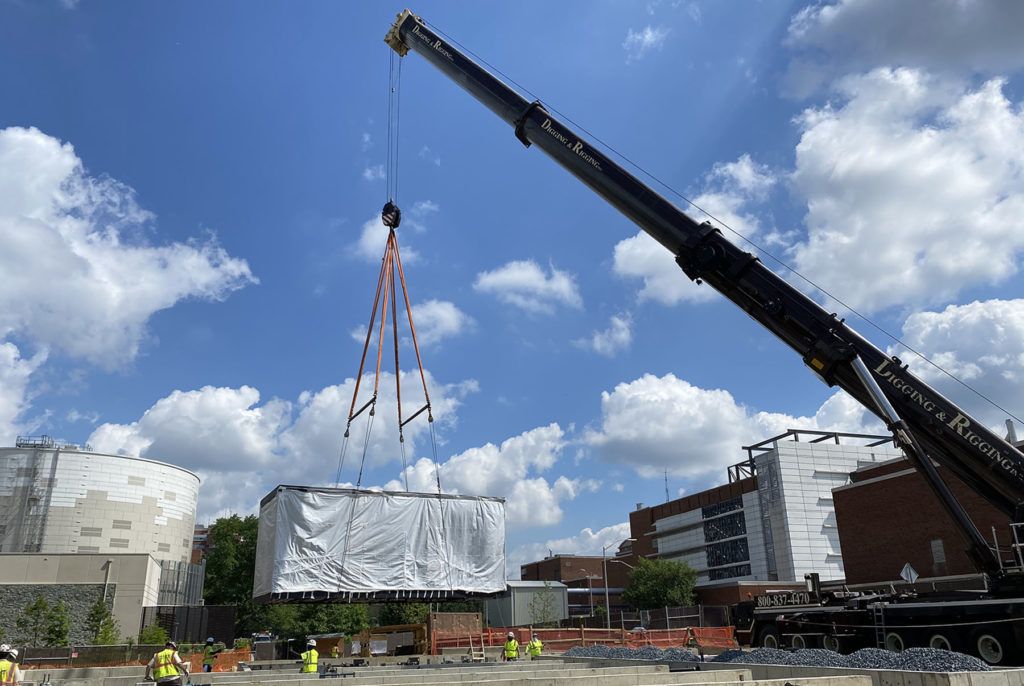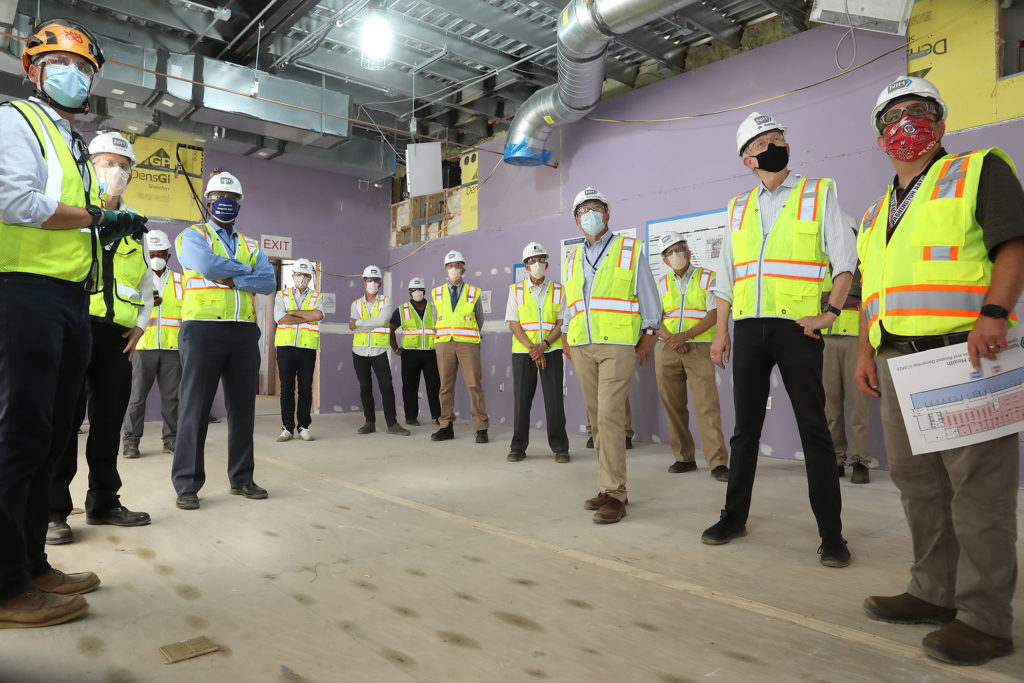 With the recent award of two additional projects under the IDIQ program in 2021, Hensel Phelps continues to support the NIH research efforts with the Rocky Mountain Laboratory (RML) Comparative Medicine Center (RCMC) in Hamilton, Montana and the NIH Vaccine Research Center (VRC) Laboratory Expansion in Bethesda, Maryland.
Rocky Mountain Laboratory Comparative Medicine Center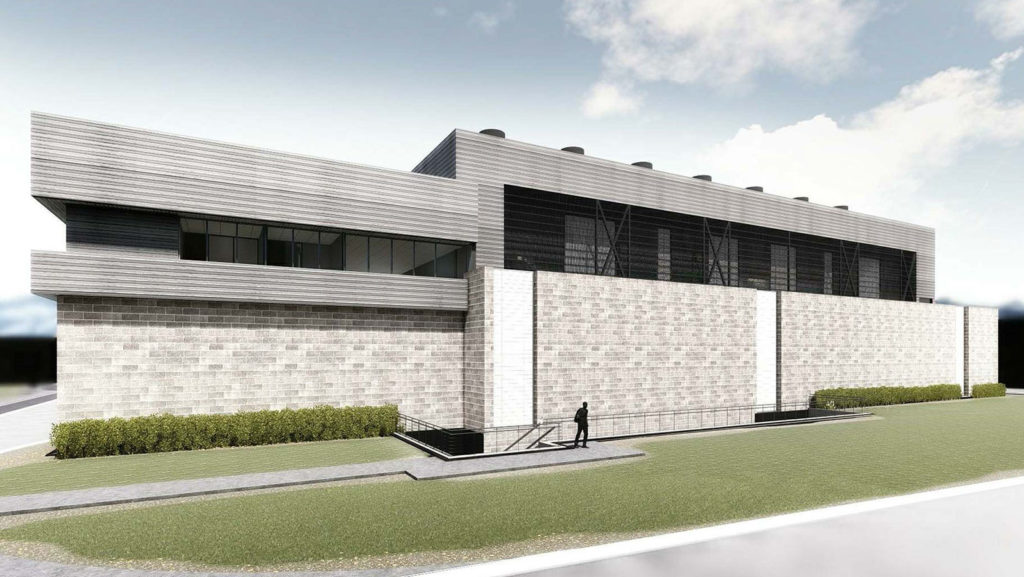 In October 2021, the NIH selected Hensel Phelps to build the Rocky Mountain Laboratory (RML) Comparative Medicine Center (RCMC) project, a two-story BSL-2 laboratory on the NIH RML campus in Hamilton, Montana. Originally built in 1928, the NIH RML campus houses one of four operational Biosafety Level 4 (BSL-4) laboratories in the country. The new 120,000 SF BSL-2 laboratory, located adjacent to the RML BSL-4 laboratory, consists of an animal research facility including a climate-controlled vivarium and two floors of additional interstitial support spaces. The new building offers researchers the ability to maintain the semi-natural conditions that different insects and animals need to survive while providing easier flow and accessibility throughout the research center.
The RML RCMC will include a structural mat-slab foundation with concrete basement walls supporting the two-story steel superstructure. Interior construction includes structural and non-structural metal framing, architectural finishes and glass fiber reinforced polymer wall paneling in laboratory spaces and specialties, including laboratory equipment and casework. Once the RML RCMC is completed in early 2024, the new structure will replace the pre-existing building which was built in 1963, yet the exterior design will align with the existing buildings on the RML campus.
Vaccine Research Center (VRC) Laboratory Expansion Building 40A North Tower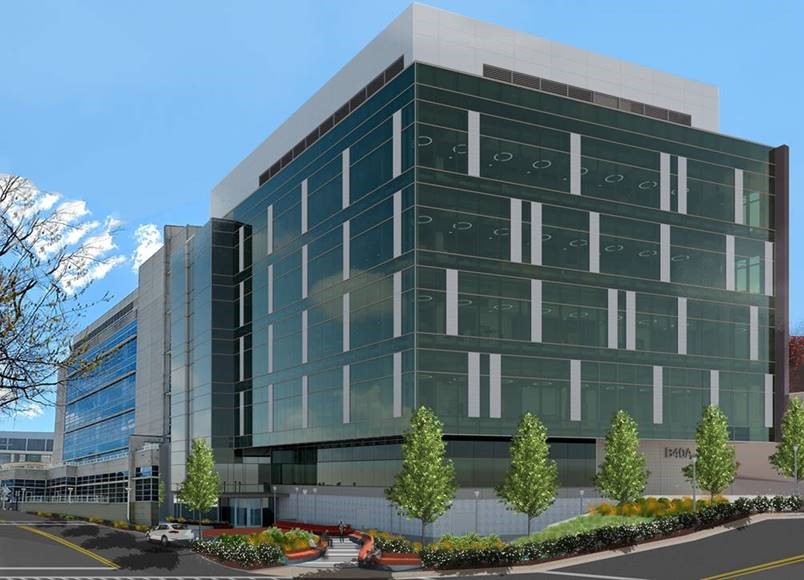 In November 2021, the NIH awarded the Vaccine Research Center (VRC) Laboratory Expansion, Building 40A North Tower project to Hensel Phelps. Located on NIH's Bethesda, Maryland campus, Building 40A expands the existing Building 40, which supports the Betty and Dale Bumpers VRC. The expansion will double available laboratory space, including Biosafety Level 2 and specialty laboratories, support space, administrative space and conference/meeting rooms allowing for an increase of 189 research and administrative personnel.
The 81,770 SF Building 40A North Tower is a six-story high-rise with interstitial utility support spaces. Aligning with the existing, adjacent Building 40, Building 40A is designed to encourage interaction, collaboration and communication between researchers in open, flexible and multi-use rooms. The scope of work includes the selective demolition of Building 40's exterior cladding and curtainwalls to accommodate new Building 40A construction. The new Building 40A structure will include deep foundation elements supporting a concrete-framed superstructure and a steel-framed penthouse. Interior construction includes concrete unit masonry, structural and non-structural metal framing, architectural finishes and specialties. Equipment and furnishings include laboratory equipment and casework.
The recent award of both NIH projects are important wins for Hensel Phelps to continue building the firm's Research/Laboratories experience. Visit Hensel Phelps' Project Portfolio to learn more.