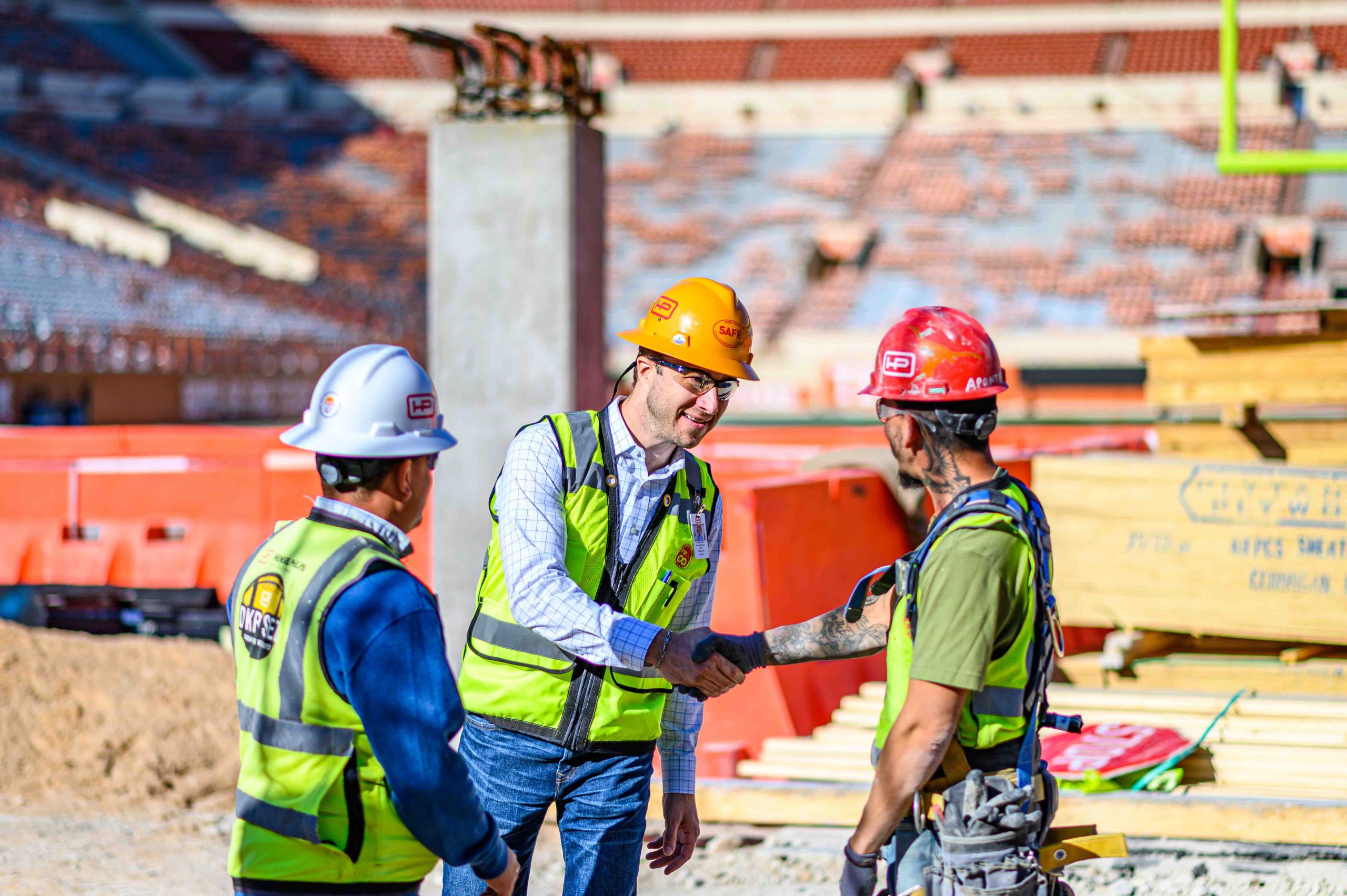 In 2013, Hensel Phelps' leadership committed to creating the Leadership Development Initiative (LDI) to formally develop the leadership and interpersonal skills of its people. This decision elevated Hensel Phelps' position as an industry leader and demonstrated our commitment to investing in our employee owners. Since its inception, the mission of LDI, to foster personal engagement and challenging growth opportunities for everyone, has not only endured, but grown stronger as our company and the world around us has continued to evolve.

The people of Hensel Phelps have embodied our core values from the inception of the company. In these words, our employees recognize who we are and feel the swell of pride that comes with being a part of this exceptional organization. While diversity and community have always been a priority, the events of 2020 would inspire us to live these words in a deeper and more meaningful way. In fact, the Hensel Phelps family of employees and leaders sought ways to rise to the challenge of these times. They wanted to make a difference in our communities and in our company by learning to engage in true allyship and genuine— and at times—difficult conversations.
Creating the LDI Respectful Workplace training series was one natural step in helping employees grow as individuals and as leaders, to challenge our own thinking and to understand what it means to be an ally both inside and outside of Hensel Phelps. The process of creating the first course in this series, Building an Inclusive and Respectful Workplace, involved employees at all levels and from all districts. This effort ensured the content would be not only relevant, but truly representative of our culture. Spearheaded by the board of directors, they advocated passionately for this program's intended goal of improving how we can work together to create a more inclusive and respectful work environment.

At the same time, our employees stepped up by initiating Diversity, Equity, Inclusion and community (DEIc) forums in each district. Each group charted its own course to find ways to make a difference through meaningful dialogue and connection. Through their shared passion, they assumed the roles of allies and leaders for their districts.
Our journey continued when DEIc became a formal goal for our company in 2021, accompanied by a new LDI Subtle Acts of Exclusion (SAE) course for all Hensel Phelps leaders.
Looking ahead, there is much more to come. Hensel Phelps is creating more tools and resources to address the topics most important and impactful to our employees. The Building Together campaign gives a voice and a forum for employees from every district to play an active role in bringing our commitments to life.
Hensel Phelps' Building Together campaign was inspired by the vision of our Leadership Development Initiative and gives a voice and a forum for employees from every district to play an active role in bringing our commitments to the Core Values of Diversity and Community to life.
– Suzanne Logan, Hensel Phelps Director of Organizational Development
About Suzanne Logan
Suzanne Logan brings to Hensel Phelps expertise in Industrial/Organizational Psychology with extensive experience in leadership development, survey research, facilitation, and performance management. Since joining Hensel Phelps in May 2013, she has developed and implemented the organization's Leadership Development Initiative (LDI) and manages the company-wide Employee Engagement Survey. Working out of the Mid Atlantic District office in Tysons Corner, Virginia, Suzanne serves as a Corporate resource, supporting and partnering with all districts, business units and teams across the country.