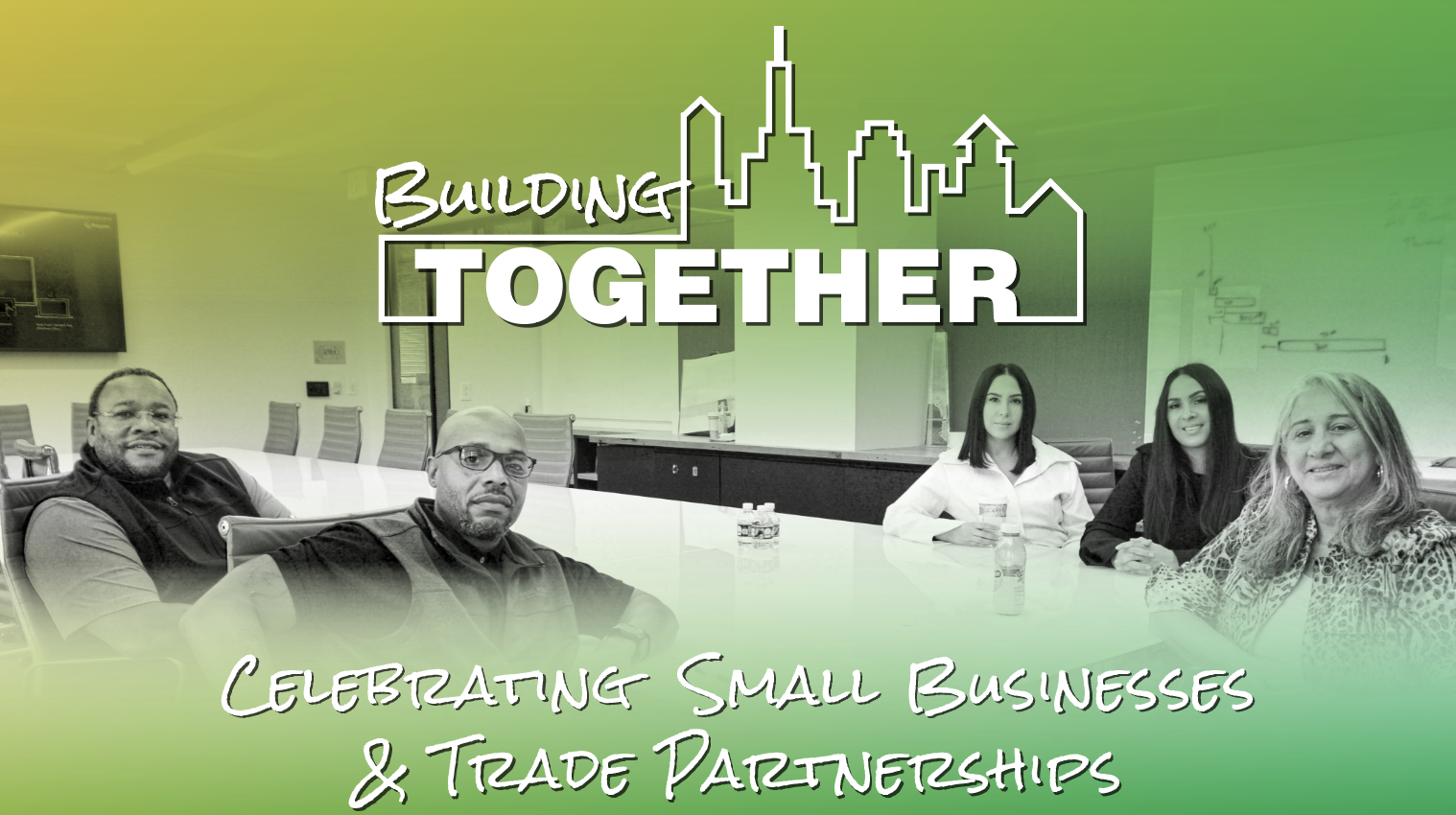 For decades, Hensel Phelps has supported and celebrated small business trade partners. This month, in continuation of the Building Together campaign, Hensel Phelps turns the spotlight to these trade partners to celebrate and empower our small business community.
"Partnering with small businesses is just good business practice to keep creating lasting partnerships and developing our industry," says Brian Fish, Hensel Phelps General Superintendent. "Small businesses can help us just as much as we can them with continuing to develop our people and foster their abilities to work through challenges."
For many years, the construction industry has faced labor shortages. However, 2022 has seen unprecedented growth in the industry brought on by an influx in public spending through the Infrastructure Investment and Jobs Act. These combined changes have increased the demand for numerous types of projects after a global pandemic slowed construction in certain industries. Further, the "great reshuffle" has led to mass resignations in search of jobs that better fit employee needs and wants, making the labor market even more unpredictable.
"One challenge small businesses are currently facing is costs, not only for materials but also the rising costs of personnel. Demand for qualified people is making it hard to retain and pay the individuals' salaries that are in their budgets."

Dwane Evans, Hensel Phelps General Superintendent
As a leader in the AEC industry, Hensel Phelps has felt the impacts of these labor shortages and supply chain delays and has established programs that focus on employee retention. However, many contractors identify as small businesses and do not always have similar resources to mitigate the impacts felt by these recent trends. "The bigger contractors have the same problems;" Evans comments, "however, they have more power to get what they need before a small contractor could."
Therefore, this September, Hensel Phelps is providing programming, stories and resources that support the small business trade partner community in addressing these challenges. "Hensel Phelps depends on our small business partners to help procure new projects by working together to find the most economical solutions. Large businesses can empower small businesses by providing them opportunities that meet their skill sets and, as they succeed, provide them additional opportunities that allow for their growth," Hensel Phelps Chief Estimator Justice Henecke says.
Throughout the month, we will be sharing small business stories, including an in-depth look at a family behind a small business and a conversation on the value of employee engagement with Mike Sarraille, a retired Navy Seal, author, podcast host, entrepreneur and CEO. Join Hensel Phelps in supporting and empowering the small businesses and trade partners that contribute to the success of the AEC industry, our firm and communities across the country.