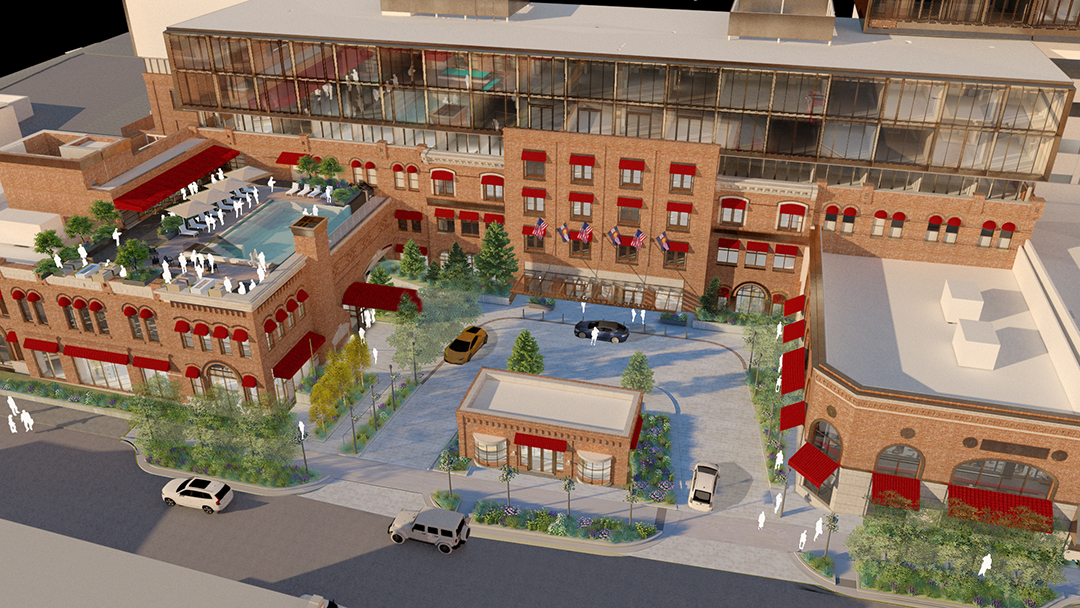 Owner and developer, Full House Resorts, experienced what "Delivering EXCELLENCE in All We Do" truly encompasses when they selected Hensel Phelps as their general contractor for their new hotel and casino project in Cripple Creek, Colorado. In February 2021, Hensel Phelps began preconstruction efforts to assist in honing in on the design, along with architect, CannonDesign, of the new hotel and casino. A month later, Full House Resorts officially awarded Hensel Phelps the notice to proceed for Chamonix Casino Hotel, a new hotel and casino project totaling approximately 500,000 SF on a portion of the Bronco Billy's Casino site.
The new hotel and casino consists of approximately 300 hotel keys, casino, restaurant, spa and salon, fitness center, rooftop pool, large ballroom space, meeting rooms and a precast parking garage. In addition, Chamonix Casino Hotel will be seeking a four-star hotel rating.
Hensel Phelps began mobilizing on-site in March 2021, and to date, the project is well underway with performing enabling work, including earthwork, underground utilities and foundation components, with Hensel Phelps craft self-performing the concrete foundation work.
Once complete, the Chamonix Casino Hotel project will nearly double the amount of available hotel rooms currently in Cripple Creek, Colorado. Nearby attractions include Pikes Peak, hiking and mountain biking trails, rock climbing, fishing, fossil hunting, exploring local gold-mining operations and riding the Cripple Creek & Victor Narrow Gauge Railroad.
For more information or to view renderings of the future hotel and casino in Cripple Creek, Colorado, visit Chamonix Casino Hotel's website.
Visit Hensel Phelps' Project Portfolio page for more information on hospitality projects nationwide.