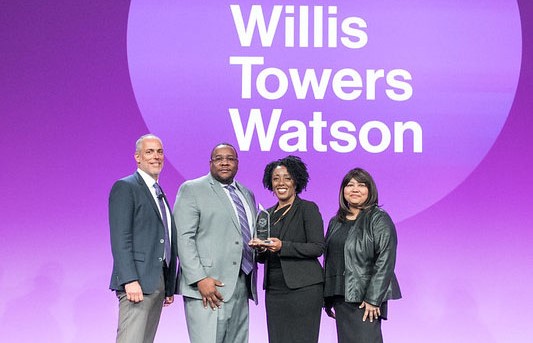 On March 10, 2020, Hensel Phelps was awarded the third annual Associated General Contractors (AGC) Diversity & Inclusion Award in the General or Specialty Contractor – Large Contractor category. The award honors Hensel Phelps as a champion in advancing diversity and fostering a culture of inclusion within their workforce, supply chain, and the communities they serve. The award seeks to raise awareness of the value a diverse workforce and an inclusive environment brings to a company by bringing attention to diversity and inclusion champions within the construction industry.
"These awards honor member firms and chapters that have established exceptional programs dedicated to expanding the diversity—and with it the strength—of the construction industry," said Dirk Elsperman, AGC's President and Executive Vice President and Chief Operations Officer of Tarlton Corporation in St. Louis, Mo. "Diversity and inclusion is about much more than just hiring different people. It is about creating a new mindset and a new culture within your firms."
Hensel Phelps was chosen from applicants across the nation. A diverse panel of judges, representing all aspects of construction, evaluated the submissions based on three criteria: corporate commitment to diversity & inclusion, workforce diversity & inclusion initiatives and subcontractor/supply chain diversity & inclusion initiatives.
Brad Lewis, Hensel Phelps Corporate Director of Supplier Diversity, accepted the award at this year's AGC Annual Convention.
Click Here to learn more about Hensel Phelps' diversity programs.