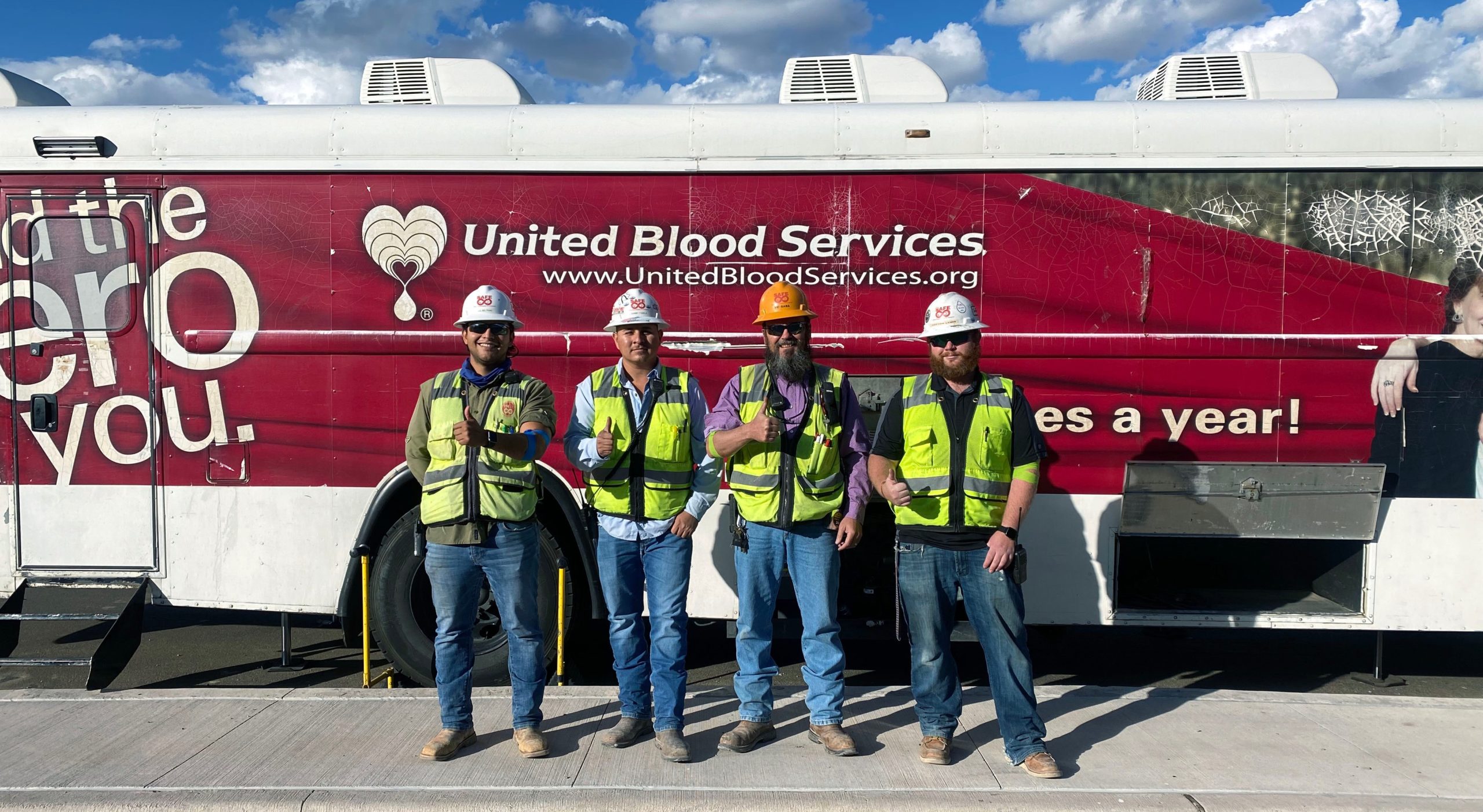 Hensel Phelps' Southwest District wrapped up the 2021 year by hosting blood drives in partnership with We Are Blood of Central Texas, Carter Blood Care, United Blood Service, and Commit for Life to support those in need. Jobsites welcomed Hensel Phelps employees and trade partners during their event and collectively volunteered a total of 327 hours, donating roughly 70 pints of blood, which equates to 210 saved lives.
Southwest District Office
Austin area jobsites worked with We Are Blood of Central Texas to donate blood at the District Office on November 30, 2021. Participants donated 19 pints of blood that will contribute to saving roughly 57 lives.
Dallas
Western Currency partnered with Carter Blood Care on December 20, 2021 and allowed for all personnel on site to donate blood. This included Hensel Phelps employees and subcontractors. The team volunteered a total of 48 hours.
El Paso
The EPW (El Paso Water) jobsite and United Blood Service team set up shop at the El Paso Water Community Service Building for their blood drive on November 24, 2021. Participants helped the community by donating blood for patients in need of surgery, cancer treatment and transfusions for blood loss from traumatic injuries. The team volunteered a total of 128 hours.
Houston – Gulf Coast United BHS and FIS jobsites teamed up for their Gulf Coast Regional Blood Drive with Commit for Life on December 13, 2021. The teams volunteered a total of 56 hours.