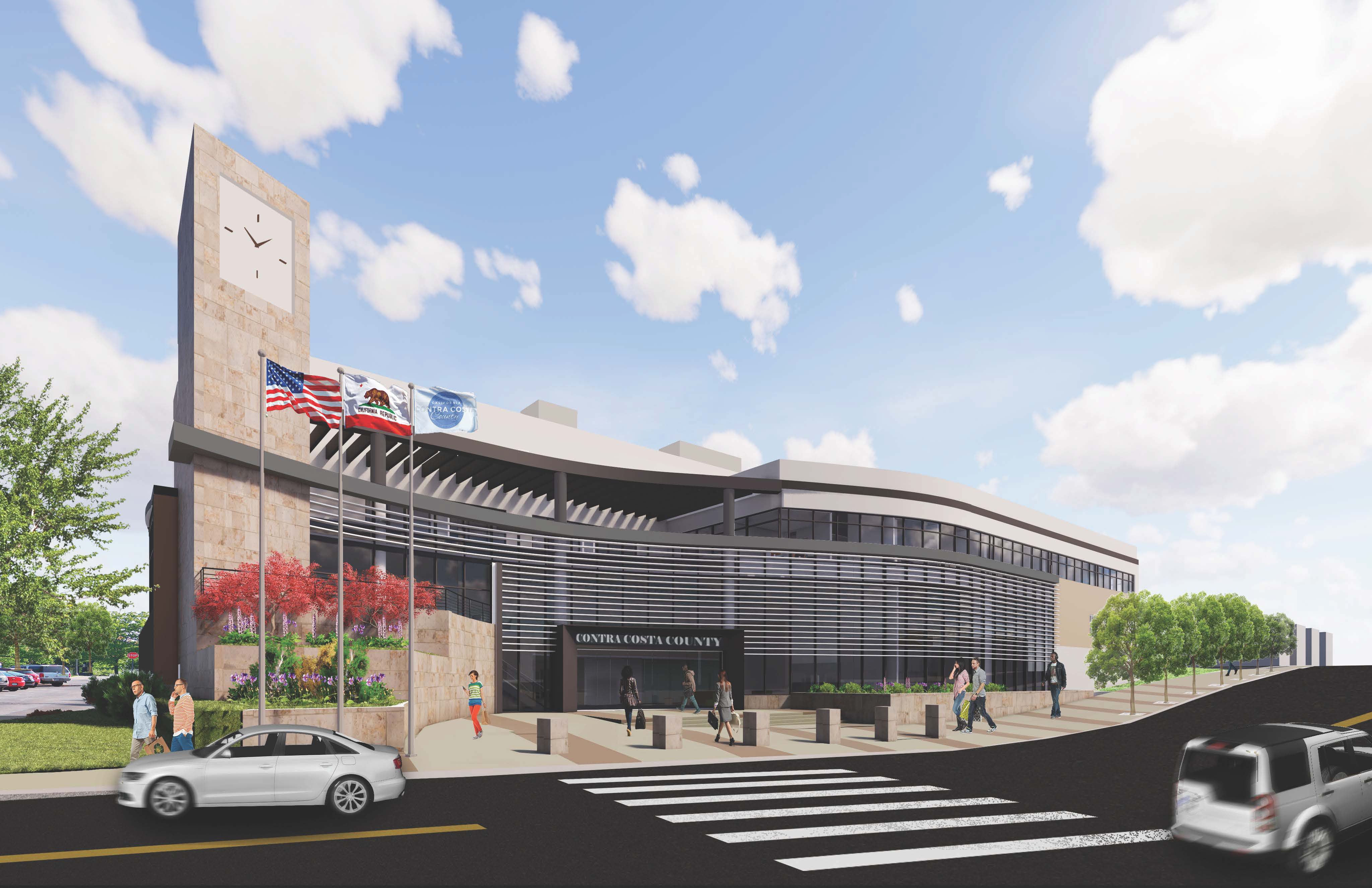 Contra Costa County has awarded the new Administration Building and Emergency Operations Center to the design-build team of Hensel Phelps, Fentress Architects, and Dreyfuss + Blackford Architecture. This $95 million project consists of two separate buildings located on two distinct sites in the city of Martinez, California.
The administration building, which will replace the outdated McBrien Administration Building, will feature a more efficient and community-friendly space and serve as a new focal point for the downtown area and surrounding community. The four-story, 71,000-SF building will house office space for a variety of county departments and a large assembly chamber on the first floor that will serve local government and community interest meetings. The second floor will serve as employee spaces, with the third and fourth floors providing offices, conference rooms, work stations and support spaces for the county.
The Emergency Operations Center (EOC) will be situated on the county campus at Muir Road and Glacier Drive and will replace the outdated existing EOC. The two-story, 38,000-SF building will include a training lecture hall and will serve as a planning and media center for the sheriff's department. It will include breakout conference rooms, a situation room, a fitness area and office space to accommodate the sheriff's operations. A major feature of its design will be its ability to operate independently for up to a week if a natural disaster or crisis event occurs that dismantles the city's utilities or requires an emergency assembly. In addition to the new facility, the team will undertake renovations on the existing building.
When complete, both buildings, which are targeting LEED Gold certification, will allow Contra Costa County to better serve the community.
The Hensel Phelps-led design-build team is honored to have been selected for this project. Having received notice to proceed on Monday, March 26, the team is already hard at work!