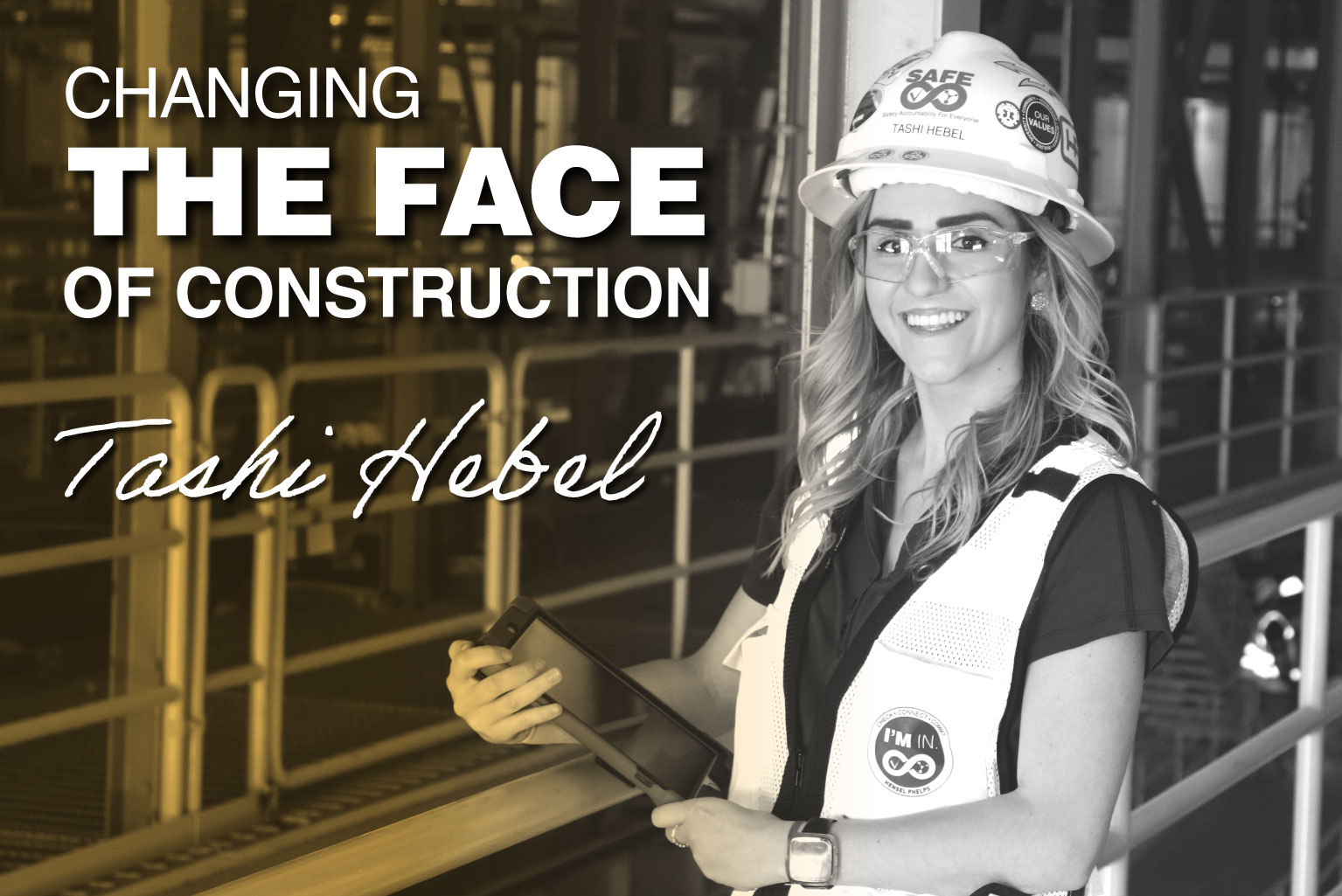 Natasha "Tashi" Hebel joined the Hensel Phelps team as a field engineer at the beginning of a $146 million project with a significant portion of self-work. The learning curve for a field engineer out of college is steep enough, but it is even more challenging at the beginning of a project. Tashi soaked up each lesson and began her next project with a thorough understanding of construction fundamentals and how to properly implement processes and procedures for a successful construction completion. Her career path has widened, working alongside VDC engineers on her current design-build project. Tashi's detailed understanding of each work scope, paired with her ability to guide trade partners, has positioned Tashi as an effective engineer and up-and-coming industry leader.
Hensel Phelps Q&A with Tashi Hebel:
Name: Tashi Hebel
Title: Office Engineer
District: Western
Years with Hensel Phelps: 4 years
Project: Valley Metro – Operations & Maintenance Center Expansion
Fun/Random Fact: I can say the alphabet backward.
Why do you love construction?
I love being able to add something beautiful to the world. There's no better feeling than the one you get driving past a project you completed while thinking, "I did that!"
What does Women in Construction Week mean to you?
It's a reminder that there are others just like me going through the same battles. Seeing the faces of my peers and hearing what they have to say, empowers me to face my own challenges.
What advice can you give young women entering the AEC industry?
Remember that you are not alone. You may have to adjust the way you think or a technique you're taught, but that's okay. If the end goal is accomplished, it doesn't matter if you got there a different way.
What does "Delivering EXCELLENCE in all we do." mean to you?
To me, excellence is going beyond expectations with grace. It's trying to make a difference every day for at least one person or in one situation. Hensel Phelps stands out because it focuses on growing a culture of excellence across the country. That's what makes us different from other construction companies.
What was the best advice you've received throughout your career?
On my very first project with Hensel Phelps, one of my superiors told me a story about a woman he had previously worked with. She loved the color pink! So much so that she decided to order herself a pink hard hat to wear on site. Filled with excitement, she walked on site the next day, wearing it with the biggest smile he had ever seen. Unfortunately, this is not a standard color worn on the job site, and she received many unfavorable remarks. As the day progressed, he watched her smile fade away. The next day, he waited to see if she would wear the hard hat or not. To his surprise, she walked on site, again, with the biggest smile and the pink hard hat. He approached her and asked, "I have to ask, but what made you choose to wear it again?" She replied, "They were going to say something regardless of whether I did or didn't wear my pink hard hat today. I'd rather stand out for something I choose, and that empowers me, rather than giving others the power to choose for me." The advice I heard was, "Take control of the narrative and inspire others with your authenticity. "

How can women support other women within the AEC industry?
Remember that we are stronger in numbers. We should be standing together to create more opportunities, instead of fighting against one another for a single opportunity."
To learn more about Hensel Phelps' commitment to Diversity and Inclusion, visit https://www.henselphelps.com/employee-diversity/