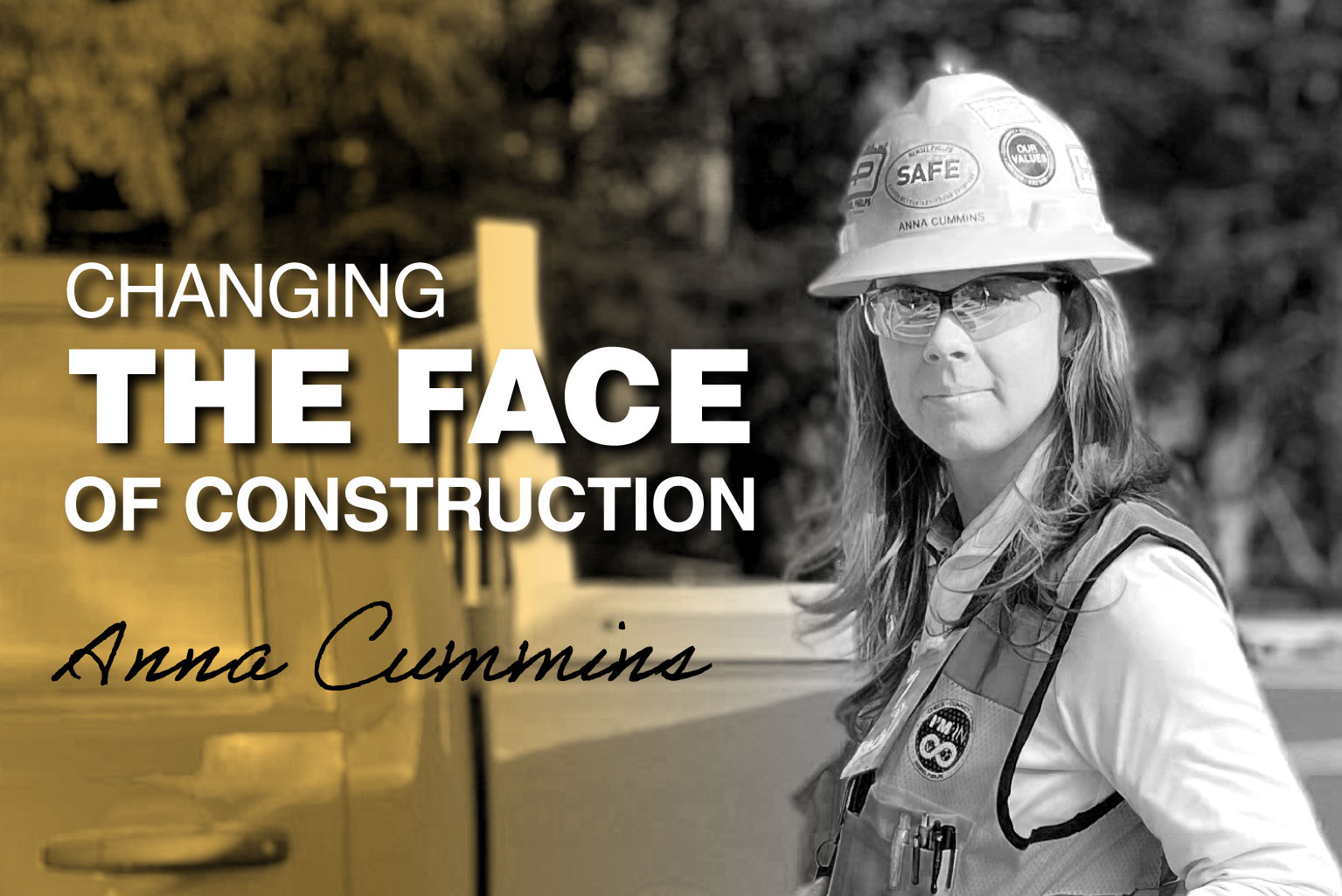 Project Engineer Anna Cummins has been integral to Hensel Phelps' success in the Pacific Northwest since joining the team in 2018. After starting her career in estimating, Anna excelled within Hensel Phelps' operational procedures on the region's first K-12 project, Seattle Public Schools' Queen Anne Elementary School Addition. Shortly after, Anna took her attention to detail and strong communication skills to Sound Transit's design-build Operations and Maintenance Facility East, where she developed a commissioning plan to support the project's completion. Anna continues to trailblaze and is now focused on starting-up Hensel Phelps' first progressive design-build project in the Pacific Northwest on the University of Washington's Interdisciplinary Engineering Building.
Hensel Phelps Q&A with Anna Cummins:
Name: Anna Cummins
Title: Project Engineer
District: Northern California – PNW Region
Years with Hensel Phelps: 2.5
Project: University of Washington, Interdisciplinary Engineering Building
Fun/Random Fact: I could eat sushi for every meal.
Why do you love construction?
Construction is such a rewarding field of work. It allows you to be creative and innovative all while collaborating on a team to see a common goal fulfilled. I don't know if there's any better feeling than standing in a completed space with your team, recounting the challenges that you worked through, all while celebrating a completed project. Construction allows for so many unique voices to be heard and where individual experiences are more valuable than the standard path.
What does "Delivering EXCELLENCE in all we do." mean to you?
Long before I began with Hensel Phelps, I was taught to strive for excellence in everything you do; this mindset completely changes the way that you approach work. There's an old saying that says if something is worth being done, it is worth being done well; I think that speaks directly to who we are at Hensel Phelps. You learn about the character of a person, or company, by how they complete the small, unnoticeable tasks. Our company has fostered a culture where a high level of importance is placed on being excellent in every aspect of our operations and it is noticed by our trade partners, owners, and industry colleagues.
What was the best advice you've received throughout your career?
When I was very new in my career, I allowed myself to become worked up over a challenge I was facing which at the time, seemed detrimental to the project in my eyes. A more tenured colleague pulled me aside and allowed me to vent my frustrations. At the end, instead of providing me advice for how to move forward, he said, "Anna, it will get built." That has stuck with me ever since. No matter how bad a situation looks, the team that you are surrounded with at Hensel Phelps won't allow the project to fail. At the end of the day, 'it will get built' and you'll move on to the next opportunity, with a set of newly acquired skills and experiences.
What advice can you give young women entering the AEC industry?
For young women entering the AEC industry, I would encourage her to focus on her goals instead of becoming bogged down by trying to fit into a stereotypical career path. As a woman, you have been given a set of wonderfully unique skills and ambitions that are different from your male counterparts. Instead of allowing those differences to be a roadblock, embrace them and utilize them to help advance the industry and your personal growth. At the end of the day, we all want the same thing, to be the best builders, designers, and problem solvers that we can be—use your diversity to become those things.
To learn more about Hensel Phelps' commitment to Diversity and Inclusion, visit https://www.henselphelps.com/employee-diversity/