City Group Solutions is a Seattle-based Disadvantaged Business Enterprise (DBE) and Minority Business Enterprise (MBE) operated by DeChelle Henderson. City Group Solutions services include post construction cleaning, dump trucking, hauling, street sweeping, snow plowing and other construction support needs.
On the Port of Seattle's North Satellite Modernization project (NSAT) at Seattle-Tacoma International Airport (SEA), City Group Solutions performed street sweeping and final cleaning beginning in November 2020 through the opening of NSAT's remaining gates in July 2021.
Prior to working with Hensel Phelps on NSAT, City Group Solutions providing final cleaning for Hensel Phelps' Sound Transit Operations and Maintenance Facility East project in Belleuve, Washington.
"NSAT has been a great experience for City Group Solutions. The entire team, Hensel Phelps and Port of Seattle, was supportive from the beginning and made it clear, 'we want you to succeed on this project.'" Hensel Phelps Area Superintendent Dustin Jewett worked closely with City Group Solutions to ensure their success on the project. He was impressed by their ability to handle the fast-paced project.
"Area Superintendent Dustin Jewett pulled me aside and told me that he would do whatever he could to make my project a success. He mentioned that he had pretty much worked every scope you could imagine in construction and could offer any advice or assistance that I needed. Project Engineer Connor Willey, who worked mainly in the office, assisted me on the administrative side whenever I had any questions. He made the backend process much easier for me with detailed explanations and assistance whenever I needed him. We at City Group Solutions owe much of our success to Hensel Phelps staff for believing in us to complete this project successfully. We are forever grateful." – DeChelle Henderson
City Group Solutions had a prior relationship with Port of Seattle DBE Program Manager Tameka Thornton. They continued to build those relationships while working with Hensel Phelps.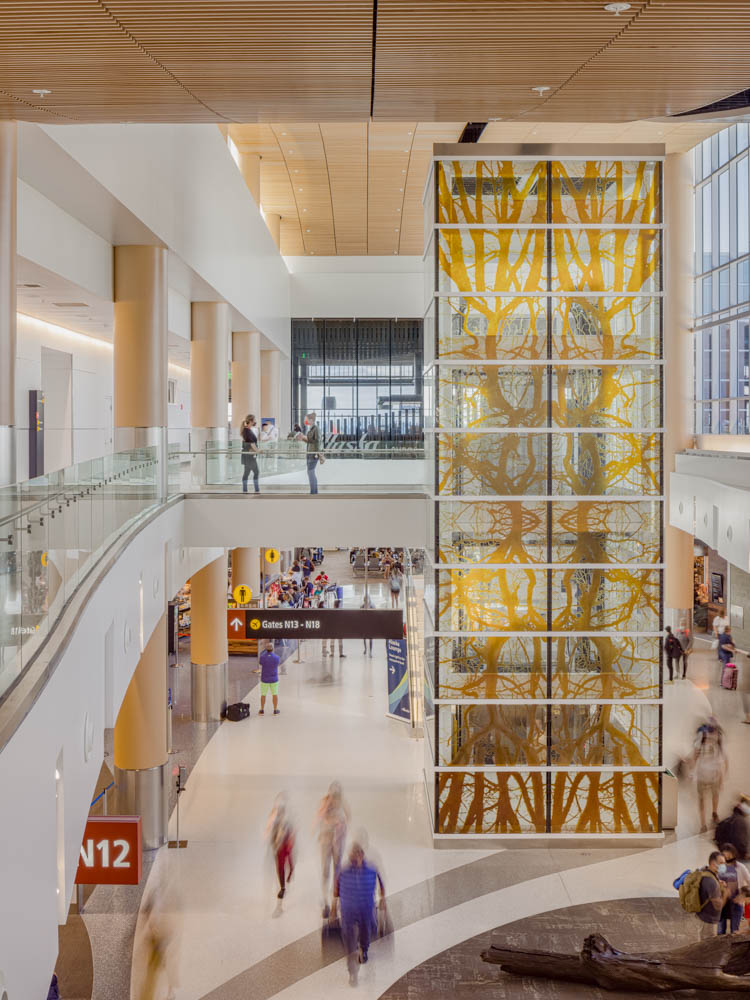 How Working on NSAT Supported City Group Solutions' Business Goals
NSAT was City Group Solutions largest project to date. DeChelle took advantage of the bonding assistance with Barbour Group to meet the bonding requirements to work on the project. Their award and subsequent success on NSAT elevated their bonding capacity and line of credit. This helped build City Group Solutions' capacity for future projects and growth. "Two years ago, I didn't see myself in this capacity at all and I didn't imagine I would be able to help so many families along the way during this pandemic. It's truly been an amazing and fulfilling ride," said DeChelle Henderson.
In addition to building capacity to pursue larger projects in the future, DeChelle was able to keep her workers employed, which can be challenging with the final cleaning scope. By going directly from Hensel Phelps' Sound Transit Operations and Maintenance Facility East Project to NSAT, DeChelle did not have to lay off her staff, which was especially important during the pandemic.
How Hensel Phelps supported City Group Solutions During the Project
Hensel Phelps Vice President and District Manager Shannon Gustine served as an informal mentor to DeChelle. After meeting at the Port of Seattle's WMBE event, Shannon encouraged DeChelle to bid for final cleaning on the Sound Transit Operations and Maintenance Facility East. Upon winning the contract, City Group Solutions received constructive feedback and demonstrated that they could handle a project of that size. They took what they learned and moved onto NSAT.
"Being a woman in an industry dominated by so many males, it was so inspiring to see Shannon in her role. Meeting her really gave me the confidence to go after what I wanted with no fear. Shannon was the first Hensel Phelps employee I met. I could see that under her leadership, every staff member that I met thereafter was equally inspiring, respectful, professional and helpful. They were just overall great people to work with. Shannon changed my family's life, and I will forever be grateful for her taking a chance working with my small business." – DeChelle Henderson
DeChelle did the six-week Hensel Phelps Technical Assistance Program for small businesses. This program offered her a wealth of information from safety, to project management, to bidding and estimating. Headed by David Fisher, Hensel Phelps' manager of supplier diversity, she felt the program was extremely beneficial for her small businesses.
Recognizing DeChelle's drive, Hensel Phelps sponsored her participation in the University of Washington's Ascend program, which helps businesses owned by people of color, women and veterans grow through management education, loans and investments and market access. DeChelle was able to gain access to more funding through the program and combined with her experience at NSAT, she feels confident about pursuing larger contracts.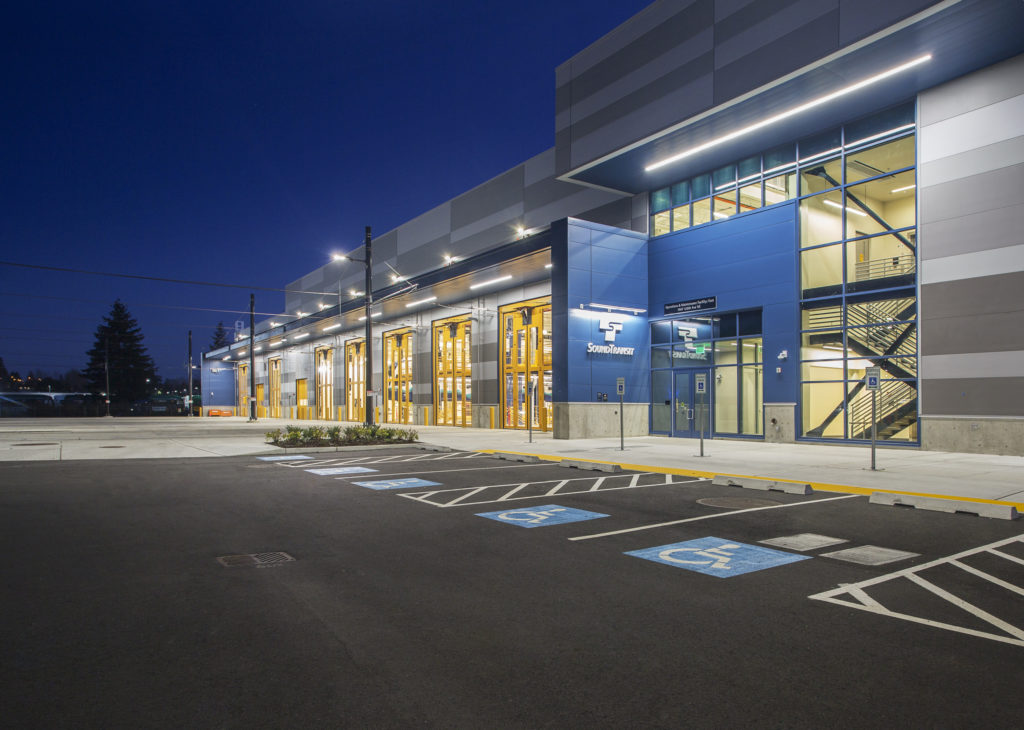 Hensel Phelps Q&A with DeChelle Henderson
Anything specific you learned?
Being a WMBE business, you don't see many of us at this level on projects. I want to tell other WMBE firms that I got the chance and you can get the chance to work on major projects as well. If you work hard, go after what you want and prove that you can do the work, you too can get the same opportunities.
What does being part of the North Satellite Modernization mean to you?
I grew up in the Seattle area [King County], this is home! Seeing how hard everyone worked on this project was so inspiring and made me want to push myself even more. Now when I fly out of the new North Satellite terminal, I can say 'we contributed to the success of this project.'
Following this project, what's next for City Group Solutions?
Prior to working on NSAT, a project of this size and scale seemed a little overwhelming. Our success on this project eased my nerves because we rose to the challenge and got the job done. Completing NSAT showed me I could do it; my team could do it and that we could only climb higher from there. As for me, I want to see be in the same position as Shannon Gustine was to me, seeing potential in small businesses and offering opportunities to others to reach the next level.