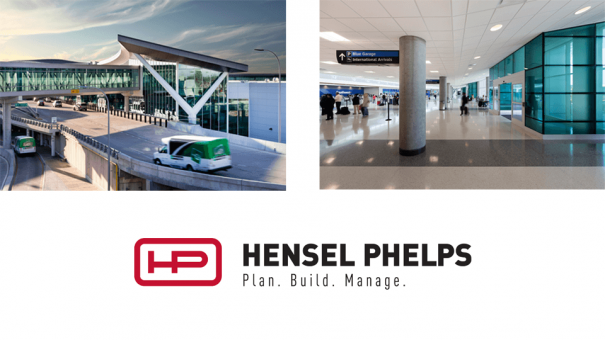 Hensel Phelps was honored recently when the international concourse project at William P. Hobby Airport was named the winner in the Houston Business Journal's annual Landmark Awards for the Public/Private Partnership category.
The annual Landmark Awards recognize real estate projects that make a significant impression on the Houston landscape and improve the look, feel and image of the city. This project was selected because of excellence in land planning, design, construction, economics, marketing and management. It is the result of a far-reaching partnership struck between the City of Houston and Southwest Airlines in 2012.
The 280,000-SF complex, which opened in mid-October 2015, features a Federal Inspection Station (FIS), Southwest Airlines ticketing hall and expanded security checkpoint. The concourse utilizes five gates — "swing gates" that can accommodate both international and domestic travelers — and is complemented by an expansive ticketing area, which is equipped with self-tagging kiosks to speed up the check-in process. The complex also features modern customs facilities that streamline U.S. Customs and Border Protection CBP screening and baggage processing for arriving international passengers.