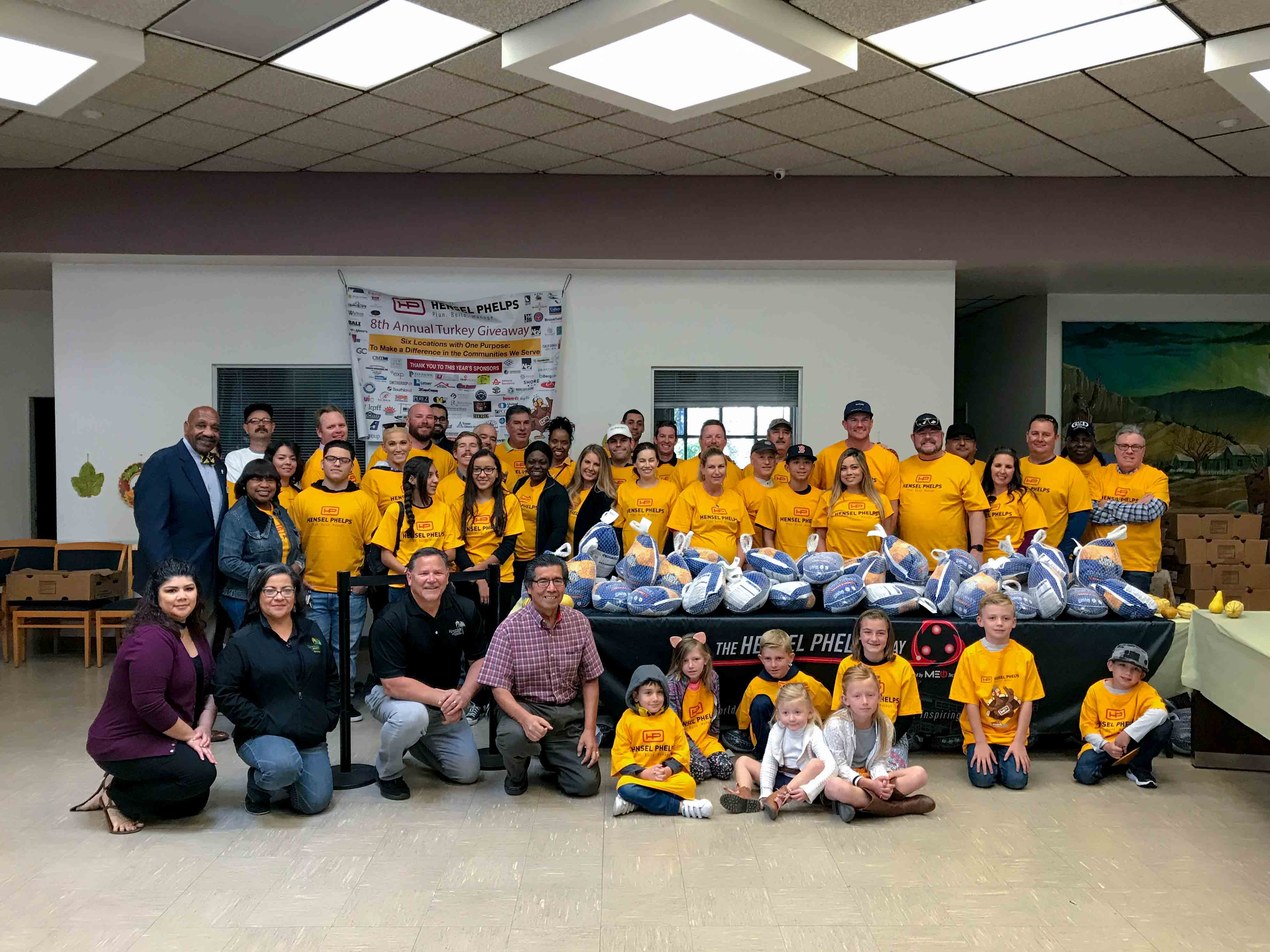 Thousands in Southern California receive frozen turkeys for Thanksgiving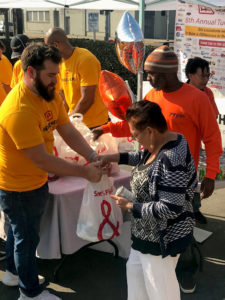 With the support of local trade partners and community partners, Parents of Watts, Faith Inspirational, 2nd Call, PVJOBS, SDSU Research Foundation's Women Infant & Children (WIC), and Riverside Community Health Foundation – Community Settlement Association Program, the Hensel Phelps Southern California District delivered over 3,300 frozen turkeys to families in need this holiday season. This special Turkey and Canned Food Giveaway was held at six different locations throughout Southern California, including the cities of Watts, Compton, Central Los Angeles, South Central Los Angeles, Chula Vista, and Riverside. This is the 8th consecutive year that the Southern California District has held their Thanksgiving Turkey Giveaway.
The three-day event kicked-off with excited volunteers gathering together to collect, count, bag and prepare frozen turkeys along with canned foods and dry grains. These items were then distributed to families across Southern California that face challenges and hardships, providing them with the opportunity to celebrate Thanksgiving with good food on the table.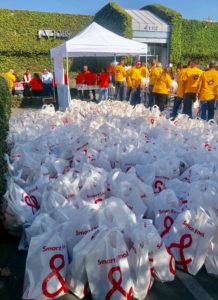 "There is no better way to show gratification and support for the local communities that we work in, than to come together and give back! Hensel Phelps and our employees look forward to this event every year. We hope that we can help bring a little extra joy to everyone involved in the Turkey Giveaway," said Hensel Phelps Director of Operations, Chris Chacon.
The Annual Thanksgiving Turkey and Canned Food Giveaway would not be possible without the generous contributions from our subcontractors, general contractors and community members. To learn more about Hensel Phelps' community involvement, visit: www.henselphelps.com/the-hensel-phelps-way/community