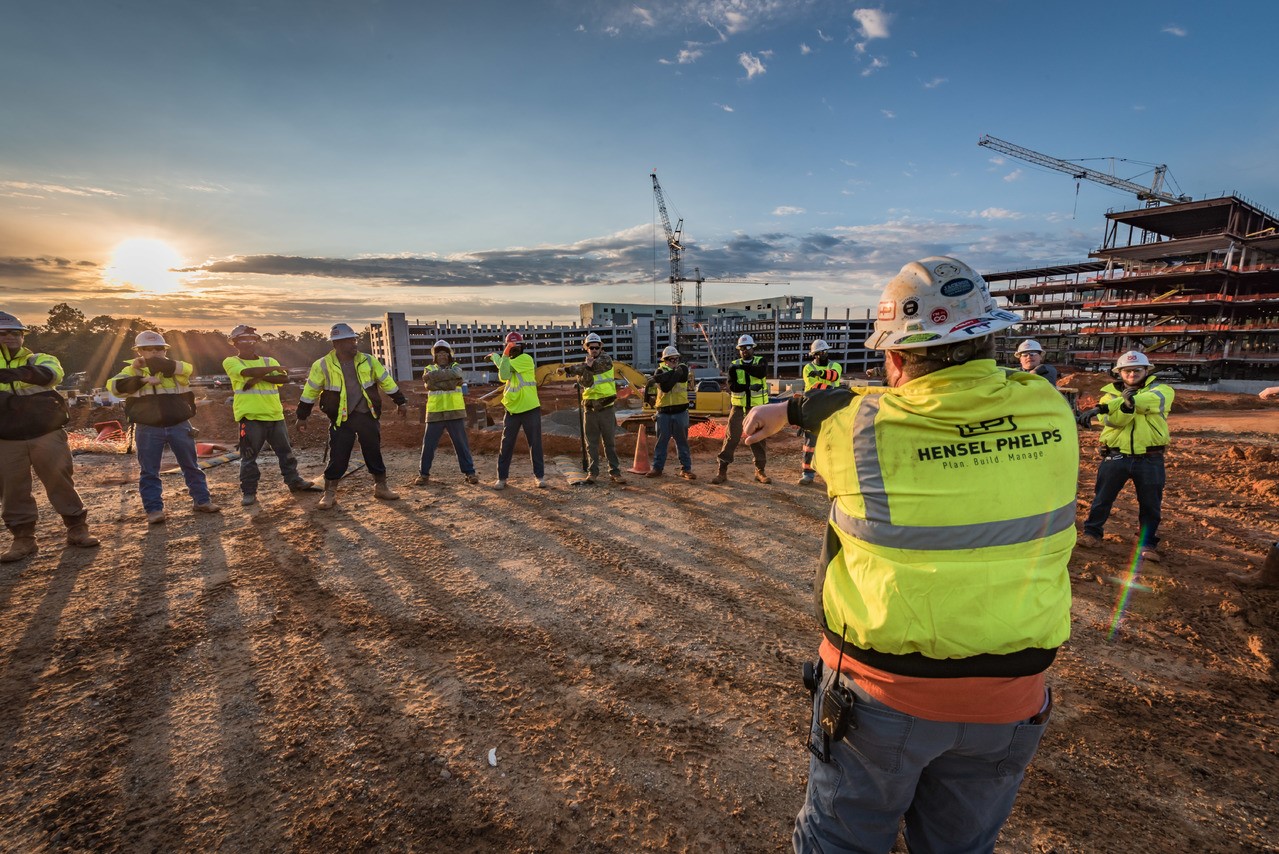 With every project we bid, every beam that we raise and every ribbon we cut, at the end of the day, the one feat that truly matters is our peoples' safety.  Sending over 10,000 employees and trade partners home safely each night is the most important thing we do—it is the Hensel Phelps Way.
This year, Hensel Phelps will celebrate Safety Week alongside more than 70 national and global construction firms. We aim to inspire those within the A/E/C industry to be leaders in safety and work harmoniously to improve safety culture, practices and processes. Together, we will build a stronger, safer industry.
Over the span of Safety Week, Hensel Phelps has numerous activities planned to encourage safety best-practices. From educational lunch-and-learns to safety demonstrations, Hensel Phelps plans to take advantage of this dedicated awareness week and drive home the importance of a strong safety culture. Building upon Safety Week's "Safe by Choice" theme, Hensel Phelps encourages their employees and partners to share why they embrace a "zero-accident" safety culture and why they choose to be safe on the jobsite and in their personal life.
In addition to jobsite activities, friends and family are also encouraged to participate and join the fun. Hensel Phelps has created a social media photo frame, available to anyone who would like to show their support for safety for the chance to win prizes and little ones look forward to Hensel Phelps' annual safety coloring contest.
To learn more about Hensel Phelps' commitment to safety and why our goal is to be the safest general contractor in the industry, please visit our safety page.
Click Here to learn more about Safety Week and this important mission.