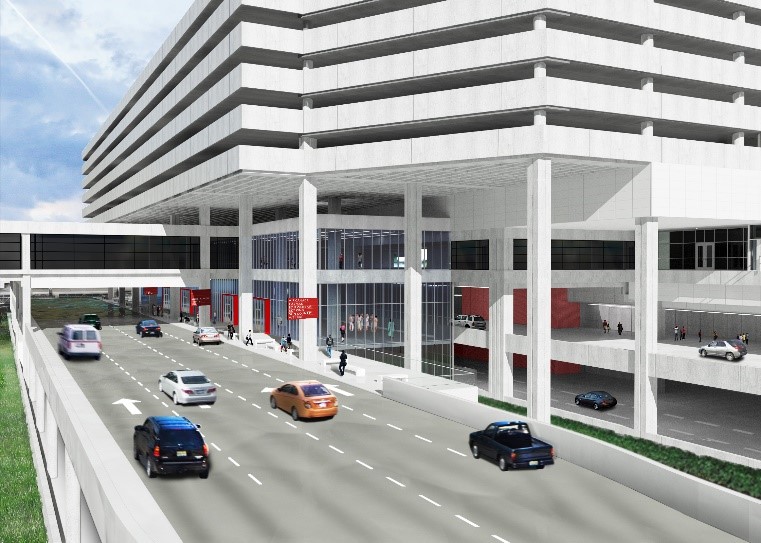 On Thursday, March 1, 2018, the Hillsborough County Aviation Authority (HCAA) selected the Hensel Phelps | HNTB | Beck design-build team for the $303 million Main Terminal Curbside Expansion and Central Energy Plant project. Hensel Phelps received a perfect score in every category, except being a certified W/MBE firm, ending up with a unanimous 97/100 points.
This program includes the expansion of the curbsides, incorporating new elevated and at-grade lanes and vertical circulation buildings for both the Blue and Red sides. The vertical circulation buildings will include conditioned lobbies to provide a means for passengers to access the Main Terminal via elevators and escalators from the new lanes. The work will also include appropriate roadway and terminal signage and other associated work deemed necessary to enable vehicle and passenger use of the curbsides, vertical circulation buildings and existing curbsides. These upgrades will further enhance the customer experience at Tampa International Airport (TPA).
Hensel Phelps and its design-build team members are honored to be a part of this project and are committed to further enhancing the convenience for travelers at TPA.