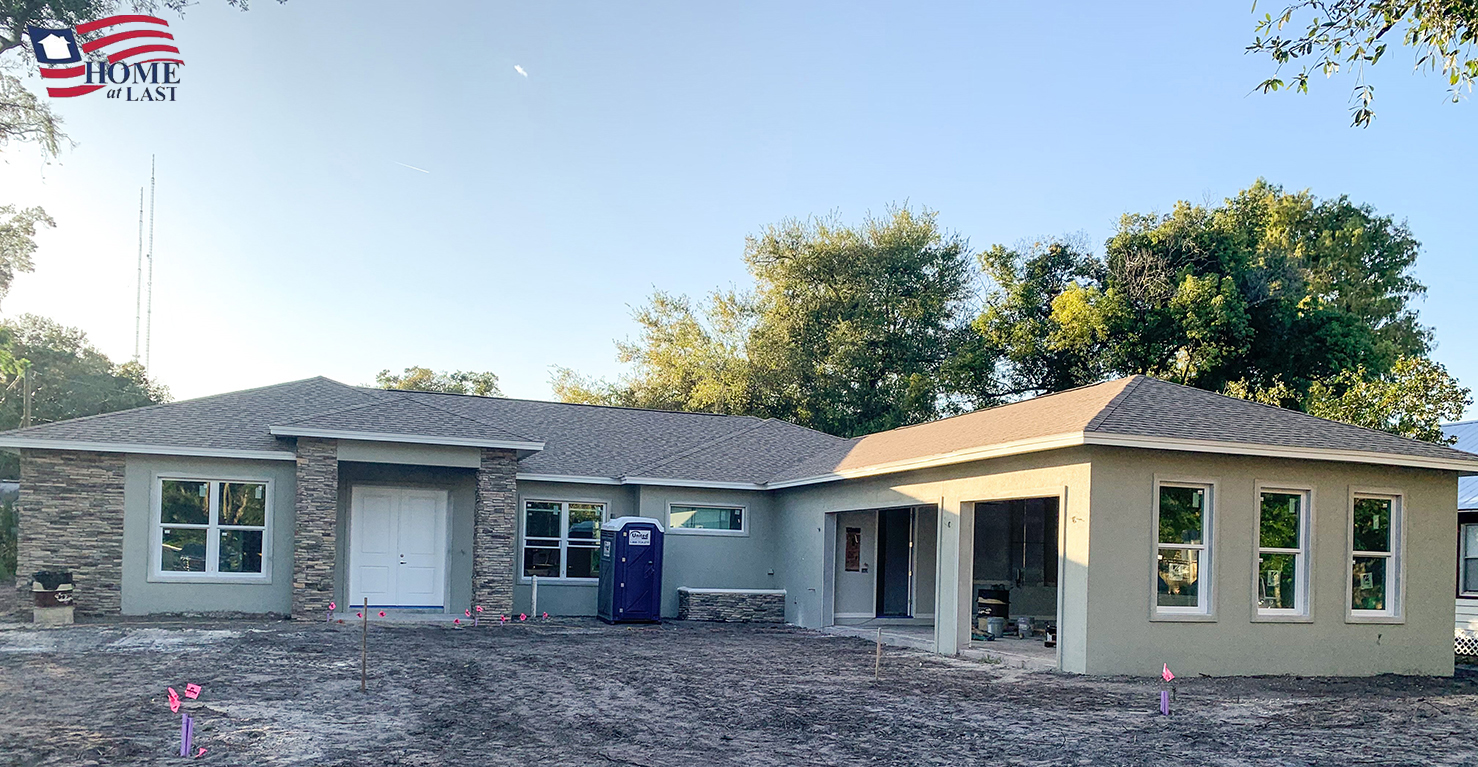 Hensel Phelps is proud to partner with Winter Park Construction to participate in Home At Last's 9th year to deliver the newest undertaking of building a home for a disabled veteran and his family. Sergeant Landon Beck, USMC Retired, grew up in rural Florida and served two years in the Marine Corps until receiving two purple hearts for multiple injuries. Home At Last is providing Landon, his wife Jessica and their six children with a new 3,748 SF forever home in Winter Garden, Florida. Hensel Phelps' own CPT Jamar Littlejohn, Engineer Officer in the Operations Section of 177th BEB, GAARNG is acting as the Hensel Phelps onsite superintendent for the project. Hensel Phelps' partner Winter Park Construction assigned Ken Mehrige, Major USMC Retired, to support the project. The home is projected to turnover to Sgt. Beck's family by December 25, 2020.
Hensel Phelps is very proud to participate in such a wonderful program and support local veterans.
About Sergeant Beck
In September 2010, then Corporal Beck, deployed in Afghanistan and served as a turret gunner on a mounted patrol. His vehicle was ambushed several miles from safety and in an attempt to retreat to safe cover, the vehicle was struck by an Improvised Explosive Device resulting in the destruction of the vehicle. Corporal Beck sustained multiple injuries and received his first of two Purple Heart medals.
After Corporal Beck returned to duty, he was deployed at an observation post providing watch over several surrounding units. Cpl. Beck's position was compromised and he received heavy mortar fire as well as accurate sniper fire. He was severally wounded but received quick and well managed emergency treatment and was given his second Purple Heart medal.
Corporal Beck left the Marine Corps in March of 2012 with illnesses and injuries that prevented him from finding employment and furthering his education. He has since been diagnosed with Traumatic Brain Injury, Post-Traumatic Stress Disorder, chronic back and leg pain and IBS.
Click here to read more about the Home At Last program and here to read more about Sergeant Beck and his family.