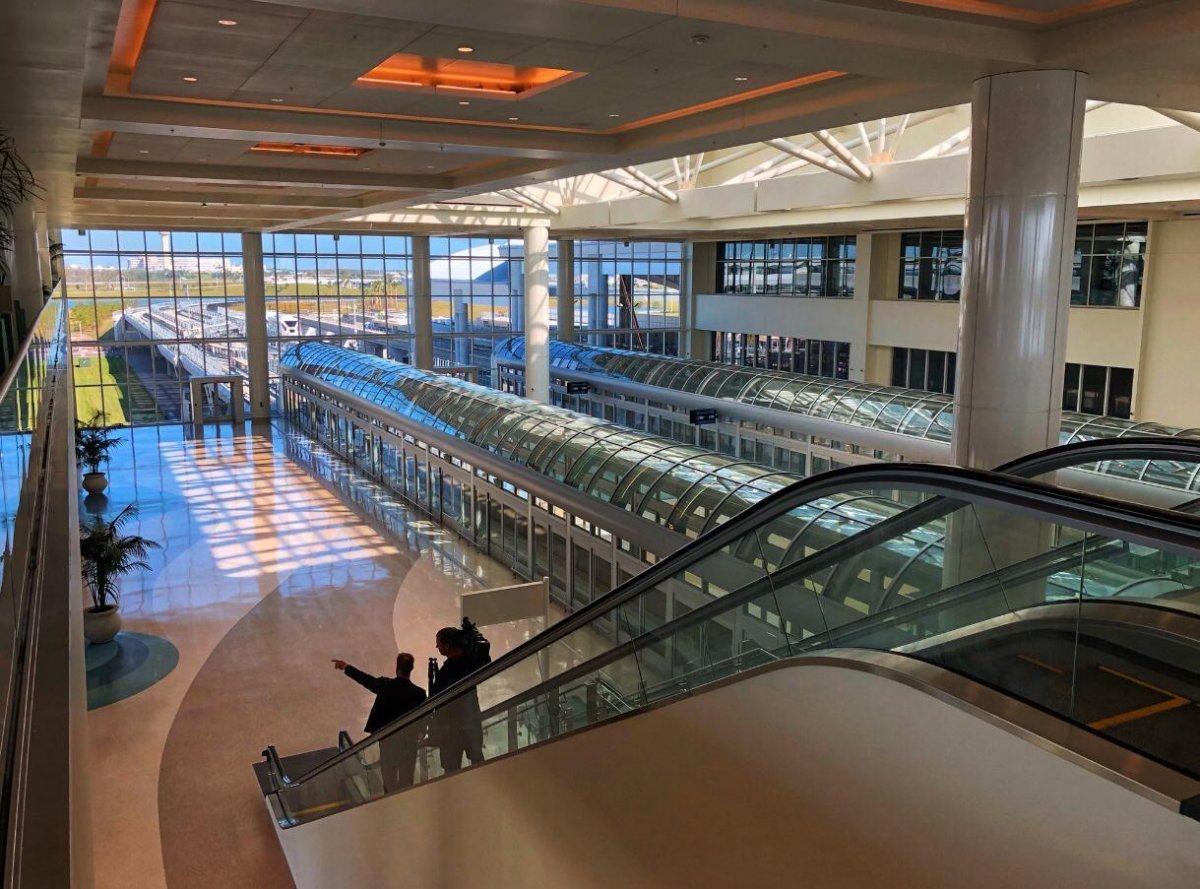 The recently completed South Automated People Mover Complex and Parking Garage C program at Orlando International Airport (MCO) is a multi-faceted project comprised of new roads and bridges, the structure and guideway system for the new Automated People Mover, a cast-in-place concrete parking garage, an APM Terminal Facility, and a new Central Energy Plant.
The APM guideway structure now extends from the existing North Terminal Station into the new APM Complex. The parking garage is six levels and was designed and constructed to house approximately 2,400 vehicles and service future rental car operations. The APM Complex connects to the new parking garage via a sky bridge. The CEP provides power and back-up power to the entire new facility. Electrical components include generators, transformers, switch gear, and other support equipment. The CEP was constructed to support a total estimated cooling tonnage of 2,100 tons.
The sitework package included clearing, grading, and earthwork for approximately 400 acres of mostly undeveloped wooded land. The new roads and bridges included the construction of a roadway system providing highway access to the APM Station and Parking Garage C.
The brand-new Complex and Parking Garage has been turned over to Orlando International Airport and is now open to the public!