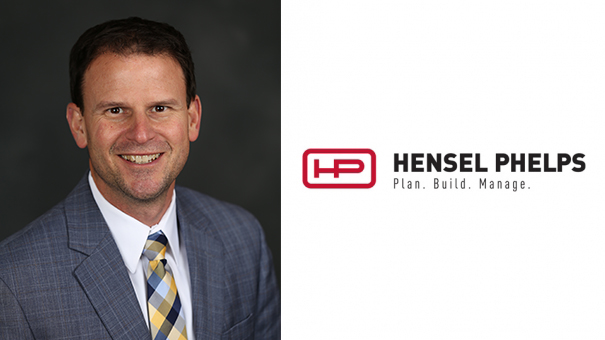 The Hensel Phelps Board of Directors is pleased to announce the appointment of Damian Buessing as Vice President and District Manager of the Southern California District effective January 1, 2019. Damian succeeds former Vice President and District Manager, Cuyler McGinley, who retired on December 31, 2018.
"Cuyler was an amazing visionary. Under his leadership the Southern California District experienced tremendous growth, including expansion into several new vertical markets. More than anything, Cuyler cared about our employees and would do anything he could to help them," said Damian Buessing, Vice President and District Manager of Hensel Phelps. "I look forward to the opportunities ahead for us here in Southern California. We will continue to explore new markets so that we can provide additional growth opportunities for our employees while also ensuring that we exceed the expectations of our valued clients."
Damian most recently served as Director of Operations for the Southeast District in Orlando, Florida. Damian joined Hensel Phelps in 2001 and is a graduate of Kansas State University with a Bachelor of Science in Architectural Engineering. He began his career as an Office Engineer at the Hewitt Hall Laboratory project at the University of California, Irvine and has risen through the ranks to his current position as the Southern California Vice President and District Manager. Damian has been an integral part of growing the Southern California market for Hensel Phelps through his leadership roles on many high-profile projects.