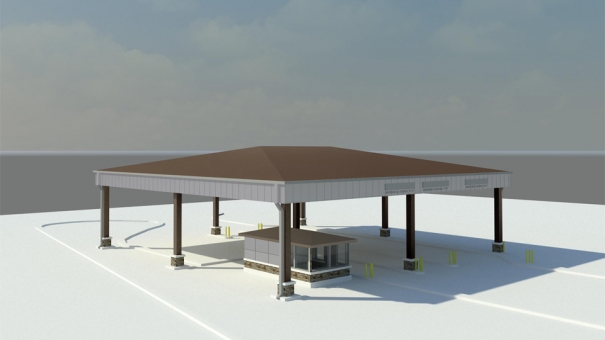 Hensel Phelps Services was awarded a Design-Build Indefinite Delivery/Indefinite Quantity (IDIQ) contract with the Wyoming National Guard (WNG). Under this IDIQ program, the WNG will issue task orders for sustainment, restoration and/or modernization of their existing facilities and infrastructure within four regions of Wyoming.
The Services Group's first task order, currently underway, is the Anti-Terrorism Force Protection fence repairs and upgrades at the WNG's Joint Forces Readiness Center (JFRC) in Cheyenne, Wyoming. The fence will tie into the Warren Air Force Base and include such improvements as a new facility entrance with a canopy, guard booth, access control/security upgrades, lift gates, and vehicle barriers. The scope of work also includes an added rear entrance and upgraded light poles and lamps on site.
This task order is scheduled for completion in June of 2016.