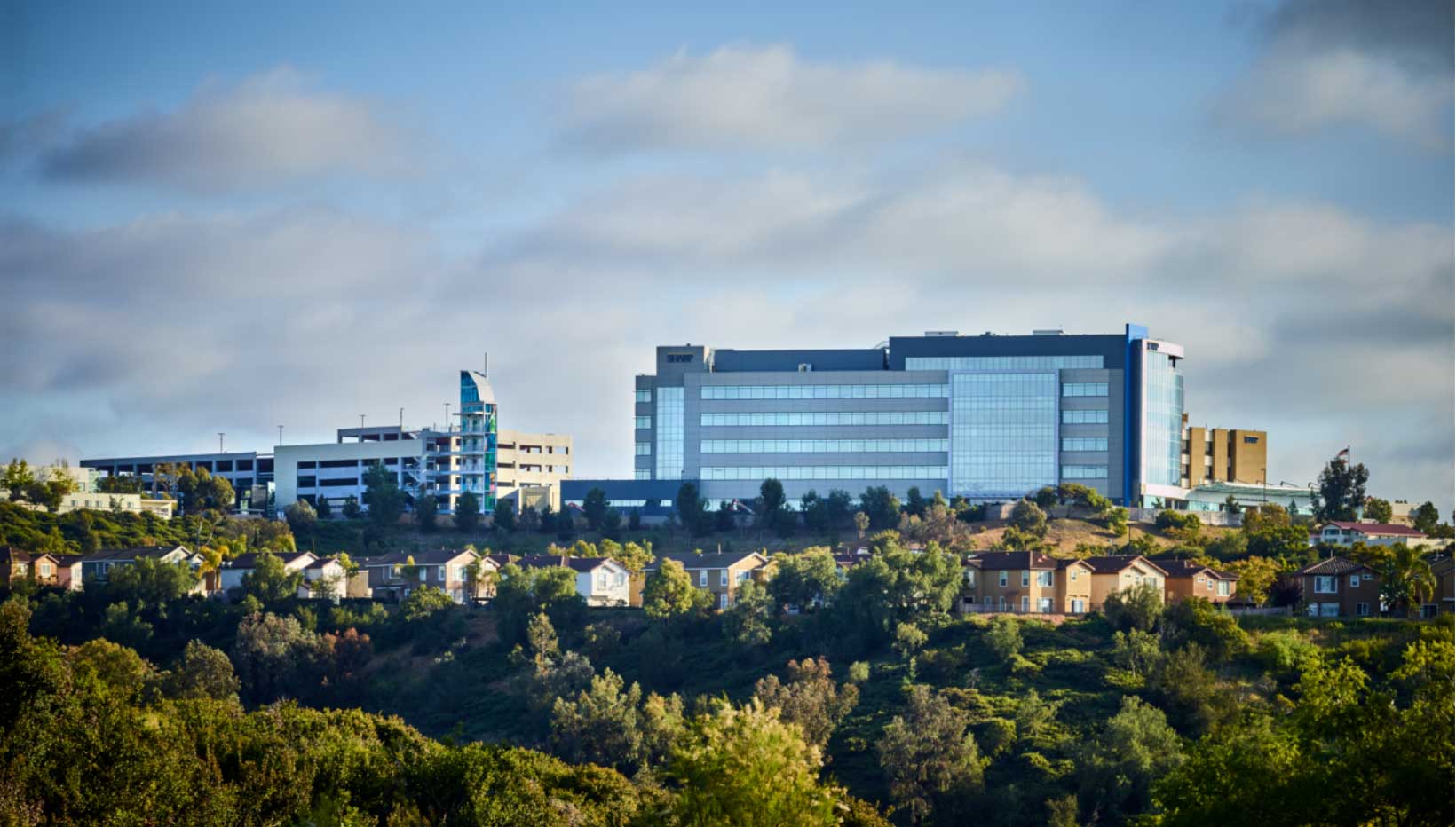 At the 2019 Design Build Institute of America (DBIA) National Conference and EXPO in Las Vegas, Hensel Phelps and contributing partners were recognized by DBIA with seven design-build excellence awards, including the 2019 Design-Build Project of the Year. DBIA recognizes companies and their projects annually that exemplify the principals of Design-Build Done Right, practices that include successful team collaboration, and execution of design-build projects.
The three projects recognized by DBIA include:
Sharp Healthcare – Chula Vista Ocean View Tower 
In an effort to meet the increasing healthcare needs of the San Diego community, the Hensel Phelps/SmithGroup team designed and constructed the impressive seven-story, inpatient hospital tower. Delivered ahead of schedule and under budget, the new facility connects to the existing hospital and includes an additional 106 patient beds, seven operating rooms, call stations, and the construction of a new cooling plant and emergency generator expansion. To further elevate the experience, the hospital's "redefined dining" is located on the top floor, providing 270-degree views of the ocean and chaparral-covered hills.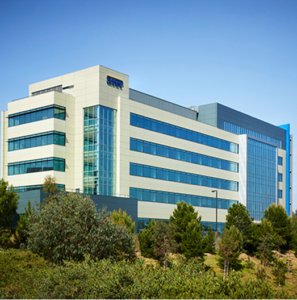 Awards: Excellence in Healthcare Facilities, National Award of Merit, and National Project of the Year
Location: Chula Vista, California
Owner: Sharp Healthcare
Market: Healthcare
Contract Value: $190 million
Square Feet: 197,000
Completion Date: August 2019
Delivery Method: Design-Build
Architect: SmithGroup
University of California, Riverside – Multidisciplinary Research Building 1
Defining the gateway to a cross-disciplinary research hub for life/chemical sciences, medicine, and engineering, this five-story building is home to four floors of open, collaborative laboratories over a vivarium. The design of the building centers around gathering and interactive areas, including an open atrium connecting the labs and offering a variety of collaboration zones alongside it. Utilizing sustainable design strategies, the Hensel Phelps/SmithGroup team exceeded expectations by creating a LEED Platinum research facility — one of few laboratories buildings to achieve this accolade and the first to do so on UCR's campus.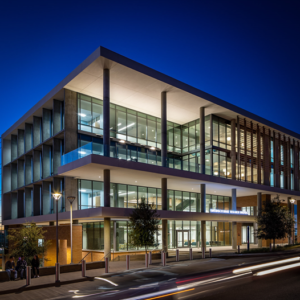 Awards: Excellence in Industrial/Process/Research Facilities, and National Award of Merit
Location: Riverside, California
Owner: University of California, Riverside (UCR)
Market: Research/Laboratories
Contract Value: $129 million
Square Feet: 182,000
Completion Date: September 2018
Delivery Method: Design-Build
Architect: SmithGroup
University of California, San Diego – Mesa Nueva Graduate and Professional Student Housing
Connecting campus communities, the UC San Diego Mesa Nueva multiple mixed-use buildings define and connect a series of outdoor rooms that respond to the natural site and foster community. Consisting of five housing buildings and a parking garage, the on-campus housing complex includes 853 single occupancy micro apartments as well as common areas. The project design, delivered by Hensel Phelps and Mithun, increases housing density in a respectful way that connects to the larger landscape and community and addresses a waiting list with thousands of graduate students seeking affordable on-campus housing.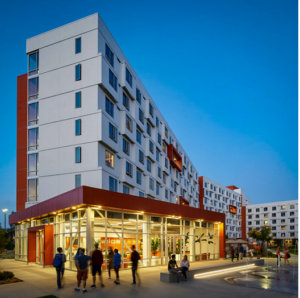 Awards: Best in Teaming, and National Award of Merit
Location: La Jolla, California
Owner: University of California, San Diego (UCSD)
Market: Higher Education
Contract Value: $188 million
Square Feet: 618,000
Completion Date: August 2017
Delivery Method: Design-Build
Architect: Mithun
Since DBIA's founding, Hensel Phelps has been awarded more Design-Build Excellence Awards than any other general contractor in the nation. Backed by their 80-year history, Hensel Phelps has become a world-class leader in construction and the design-build community. For an up-to-date list of Hensel Phelps design-build projects recognized by DBIA, visit Hensel Phelps' DBIA timeline.