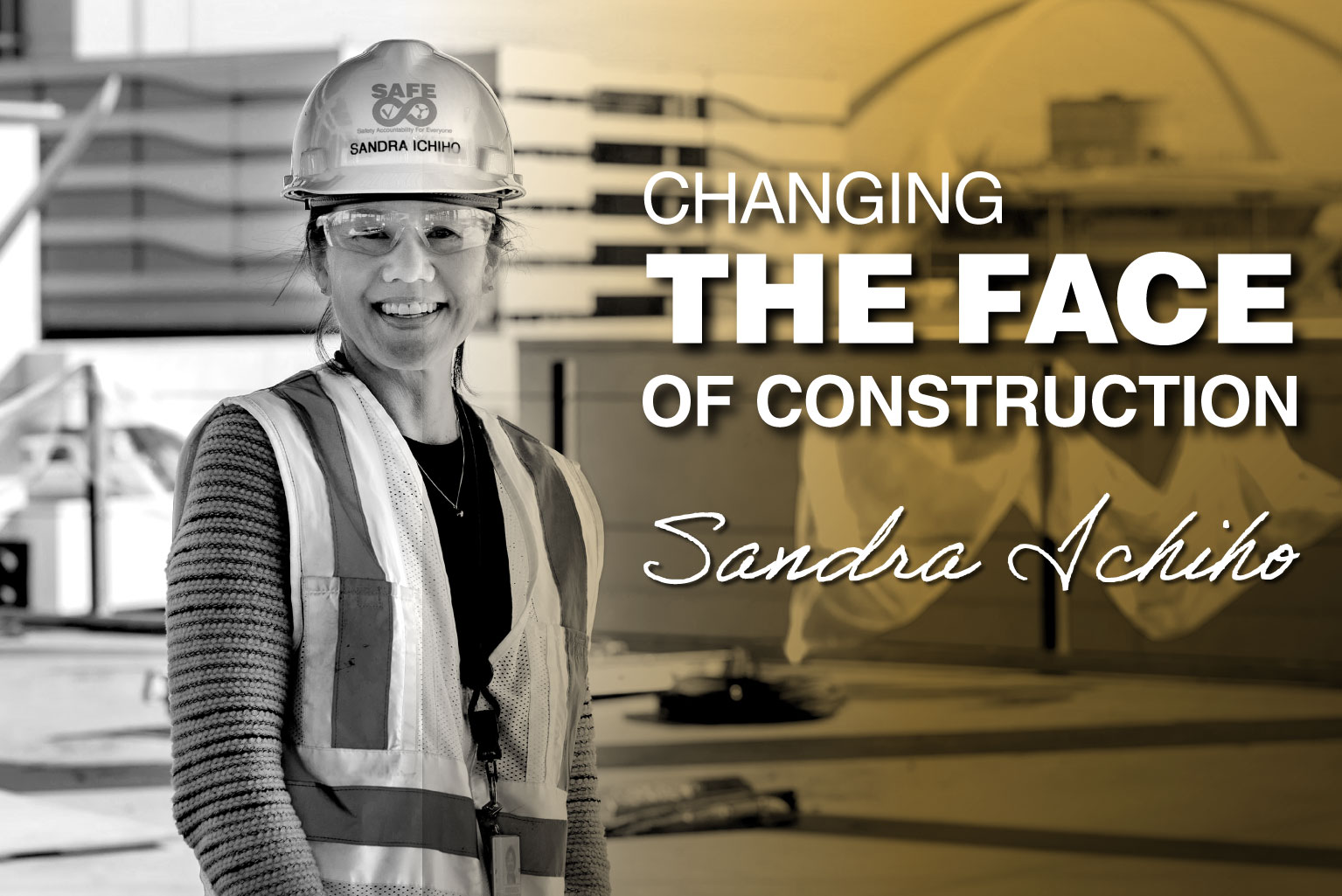 When Sandra Ichiho joined Hensel Phelps 26 years ago, there were only two women in the Southern California district. Other districts found themselves in similar situations. Even 26 years ago, Hensel Phelps had the foresight to bring these few women, spread across the country, together. Bringing together that dynamic and powerful group of women in the mid-90's started the momentum to grow Hensel Phelps into what it is today. Fast-forward, Hensel Phelps is now 632 female employees strong.
Hensel Phelps Q&A with Sandra Ichiho:
Name: Sandra Ichiho
Title: Operations Manager
District: Southern California
Years with Hensel Phelps: 26 years
Project: American Airlines T4/5 Modernization; LAX Airport Police Facility
Fun/Random Fact: I am one of six kids.
Why do you love construction?
I love the dynamic environment and working alongside a team, all working towards a common goal.
What does Women in Construction Week mean to you?
It is the celebration of women who have chosen this rugged path.
What was the best advice you've received throughout your career?
If you want to climb the corporate ladder, get out from behind your cubicle, network and find yourself a mentor.
What progress have you witnessed within the AEC industry since starting your career?
I have been in the AEC industry for 37 years. The changes as far as bringing women and people of color into the field have been exponential.
What does "Delivering EXCELLENCE in all we do." mean to you?
It is the standard, a very high bar, for which we measure EVERYTHING we do.
How has Hensel Phelps supported you throughout your career?
Hensel Phelps has been there for me through a significant health issue and when I needed considerations when I was having my children. The job demands are high, but there is flexibility for me to put my family first.
Of the 5 Hensel Phelps Core Values (Ownership, Integrity, Builder, Diversity and Community) – which means the most to you?
Every single one of these core values hits me right in the heart. I think this sums up why I've been here for 26 years.
How can women support other women within the AEC industry?
We have to lift each other UP. We have to support the idea of a sisterhood, not competition.
What advice can you give young women entering the AEC industry?
This is an excellent industry for women. Become the best at your craft and own your career.
To learn more about Hensel Phelps' commitment to Diversity and Inclusion, visit https://www.henselphelps.com/employee-diversity/