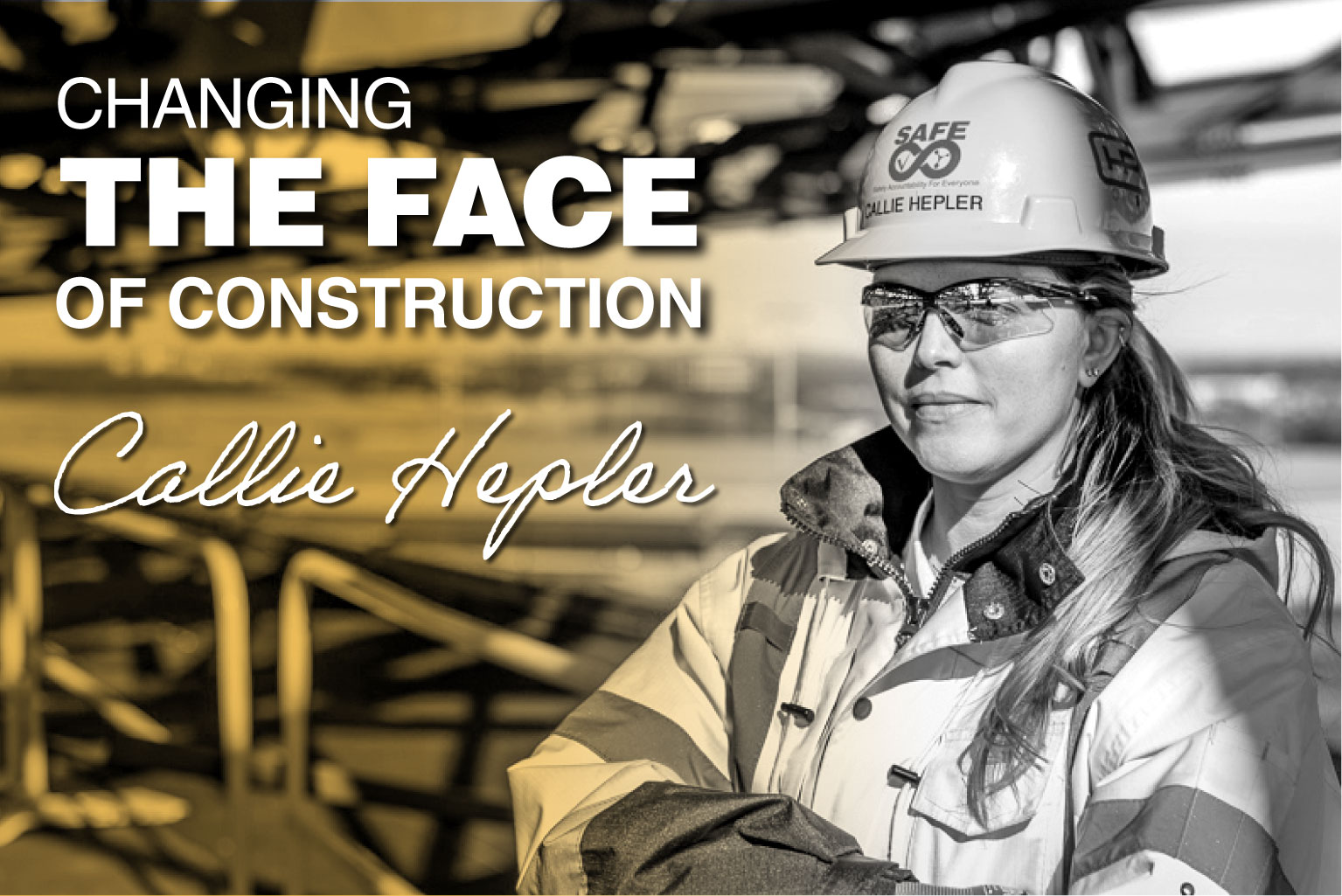 Project Manager Callie Hepler joined the Hensel Phelps family over 10 years ago and has spent eight years in the Southeast District. Throughout her career, Callie has spearheaded Southeast's summer intern program, helped grow Hensel Phelps' presence in the Mid South region and has presented at the Hensel Phelps Women's Leadership Seminar (WLS). Her commitment, knowledge and grit stand as a foundation for her leadership role on the Nashville International Airport Terminal Lobby & International Arrivals Facility in Nashville, Tennessee. Her passion for developing the next generation of builders motivates her to be a strong mentor to her project team—especially women joining the industry. Callie's dedication is evident not only to her project team, but to her two children and spouse, a fellow Hensel Phelps Project Manager.
Hensel Phelps Q&A with Callie Hepler:
Name: Callie Hepler
Title: Project Manager
District: Southeast – Mid South Region
Years with Hensel Phelps: 11 Years
Project: Nashville International Airport Terminal Lobby & International Arrivals Facility
What was the best advice you've received throughout your career?
I had a Superintendent tell me as a Field Engineer "If you're at an impasse, ask yourself what is right." Trust your instinct and your integrity. The easy solution isn't always the excellent solution. I think about that moment and have faith in those words to this day.
How has Hensel Phelps supported you throughout your career?
Hensel Phelps is unlike any other company I've witnessed; there is a true feel that the people around you become family. Any team, any job, any region are unique but alike in their dedication to their people. The teams I have been a part of have spared no effort to ensure every person has what they need to have a successful life, both at work and at home. My advice is if you are struggling, let someone know. Everyone has challenges, and in my experience encouragement and support can always be found amongst your team.
What advice can you give young women entering the AEC industry?
Being a minority in any industry isn't a handicap, it's an opportunity. Be proud of your individuality and use your unique strengths to your advantage. People will always be respected where respect is deserved. You're the only person who can limit your capacity to excel. And always know that there is an ever-growing group of accomplished women in this industry who will offer support and guidance whenever necessary.
What does "Delivering EXCELLENCE in all we do." mean to you?
To me, Excellence is a rare quality, one that requires you constantly work toward it. It means showing up, taking action, being dynamically committed to the right solution, having the urgency to adapt and hold up your team. Excellence is an outcome of dedication, detail, and determination working harmoniously. If you find it, hold onto it, deliver it, teach it, and be willing to grow and change with it.
To learn more about Hensel Phelps' commitment to Diversity and Inclusion, visit https://www.henselphelps.com/employee-diversity/