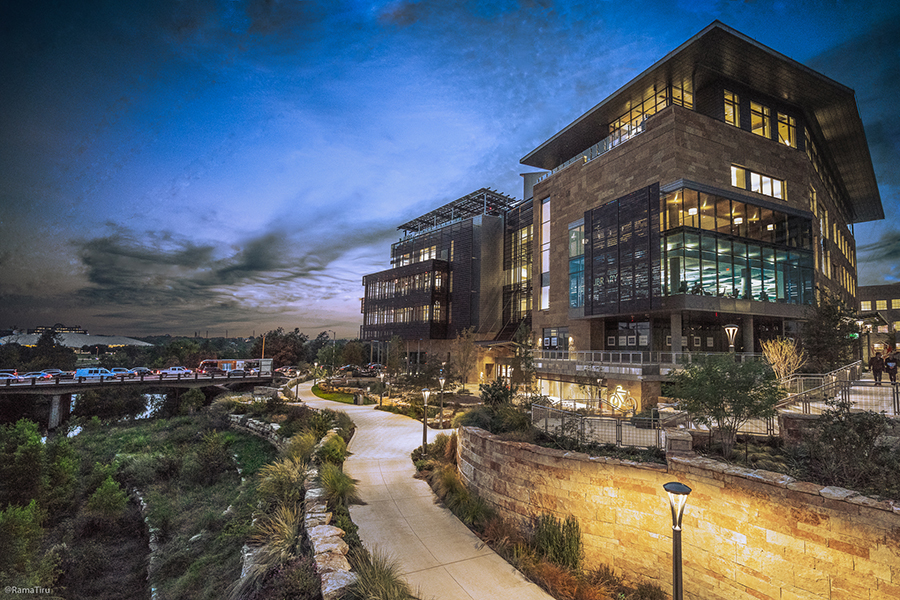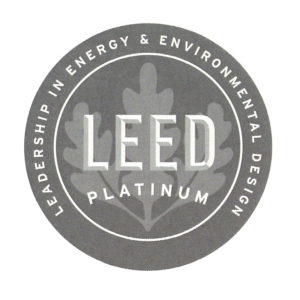 The City of Austin New Central Library project officially achieved LEED Platinum Certification. Through innovation and collaboration, Hensel Phelps is proud to have built an efficient structure that is second to none. In 2011, construction launched on the Austin Central Library on W. Cesar Chavez Street, facing Austin's iconic Ladybird Lake. This library was the first "library of the future" in the United States and the second in the world. The library project has scored a spot as one of the top five finalists for the International Federation of Library Association's list of 2018 Public Library of the Year and in August 2018, Time Magazine named the library as "One of the Greatest Places in the World."
Forward-thinking strategies, such as demand controlled ventilation, variable air and water flow, day lighting control, extensive use of LEDs, and on-site energy production were just some of the ways that the New Central Library provided for a sustainable future.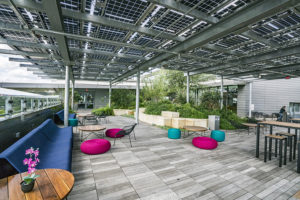 Some of its other sustainable features included:
A rooftop 150-kilowatt photovoltaic array to generate electrical power for the building
373,000-gallon rainwater harvesting system to provide power for landscape irrigation
A vegetative roof
Charging stations for electric cars
A 150-bike corral
Direct connections to the hike-and-bike trail, the bikeway, and public transit
Recycled content in materials used in construction
Overall, the 275,000 SF facility was designed to operate at 30 percent more efficiency than code required, resulting in energy savings equivalent to 130 households per year.
Looking to learn more about the Library of the Future? We invite you to visit our project page for more information.