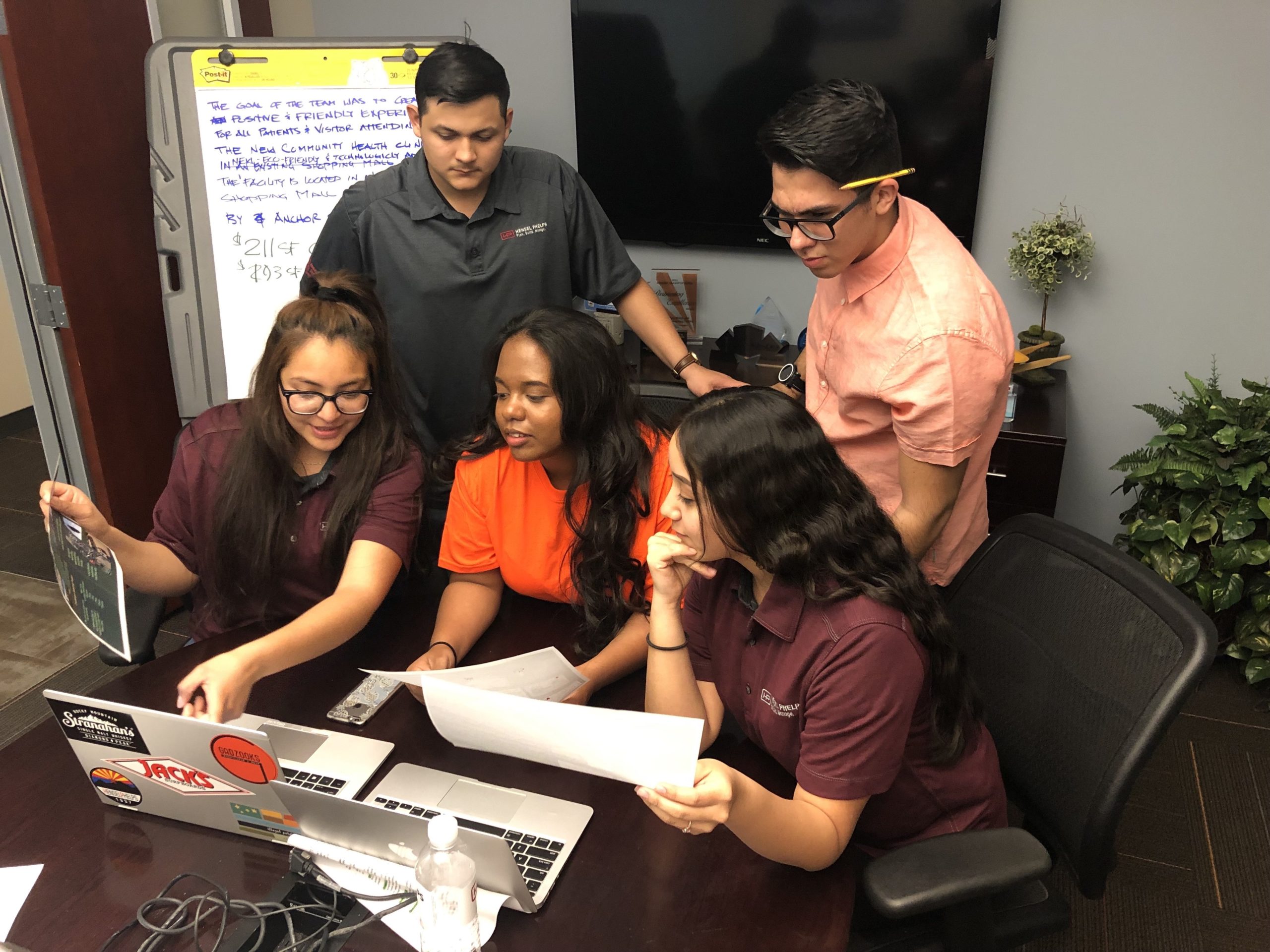 On September 14th, 2021, the ACE Mentor Program of America will celebrate their second annual Day of Action to support their mentoring programs for high school students.
Hensel Phelps is a proud advocate for the ACE Mentor Program of America, providing sponsorship as well as supporting the many individual employees who volunteer for ACE. Hensel Phelps encourages not only their own employees to take action and to support the next generation of builders, but for industry partners to do the same.
"The ACE Mentor Program looks forward to serving students across the country with high quality mentoring in this upcoming 2021-2022 school year. It is critical that we take the lessons learned from 2020 and use them to provide even greater access to students who need it," said Diana Eidenshink, President of the ACE Mentor Program of America. "2020 showed us how committed our sponsors are to ACE students and growing the workforce pipeline for the design and construction industry." This second annual ACE Day of Action calls on all constituents to share information, register as mentors, sign up students and make donations to local affiliates. Hensel Phelps once again participates in ACE Mentor Programs' Day of Action by showing their support for mentoring on all of their social media platforms.
"ACE gives our employees an opportunity to give back to our communities while simultaneously exposing young people to our industry. I personally support ACE, and ask our employees to be involved with ACE. Not only does it enhance the lives of our mentees, but it enriches our employee's lives—strengthening our company culture and reinforcing our core value of community." – Mike Choutka, ACE Mentor Program National Board Member, President and CEO of Hensel Phelps.
To learn more about the ACE Mentor Program of America, and to get involved in various chapter affiliates across the country, please visit the ACE Mentor Program website.
About the ACE Mentor Program
Founded in 1994, ACE, which stands for Architecture, Construction and Engineering, works to engage, excite and enlighten high school students to pursue careers in architecture, engineering and construction through mentoring and to support their continued advancement in the industry. The main objective is to work with underrepresented students that do not have the guidance and support to help them uncover opportunities for their future. Volunteer industry professionals mentor students and lead them through a hands-on simulation of designing and constructing buildings.
STATISTICAL PROFILE
ACE currently operates in 77 affiliates covering 36 states, the District of Columbia, Puerto Rico, Canada, and in more than 200 cities.
Over 10,000 students and about 4,100 mentors each year.
ACE has awarded more than $23 million in scholarships to students.
ACE Mentor firms have contributed more than $17.5 million worth of pro bono time.
92% of ACE graduates enroll in higher education and two-thirds enter majors linked to the design and construction industry.
Students come from over 1,100 high schools and 2/3 come from underserved or minority communities.
Almost 70% of students are minorities and one-third are young women.
PROVEN OUTCOMES
ACE Mentor Program participants graduate high school at a greater rate than non-ACE participants.
ACE increases the diversity in architecture, construction and engineering program enrollment.
Female ACE Mentor Program participants enter college engineering programs at double the national rate of their non-ACE counterparts
More low-income students participate in the ACE Program than other afterschool programs.