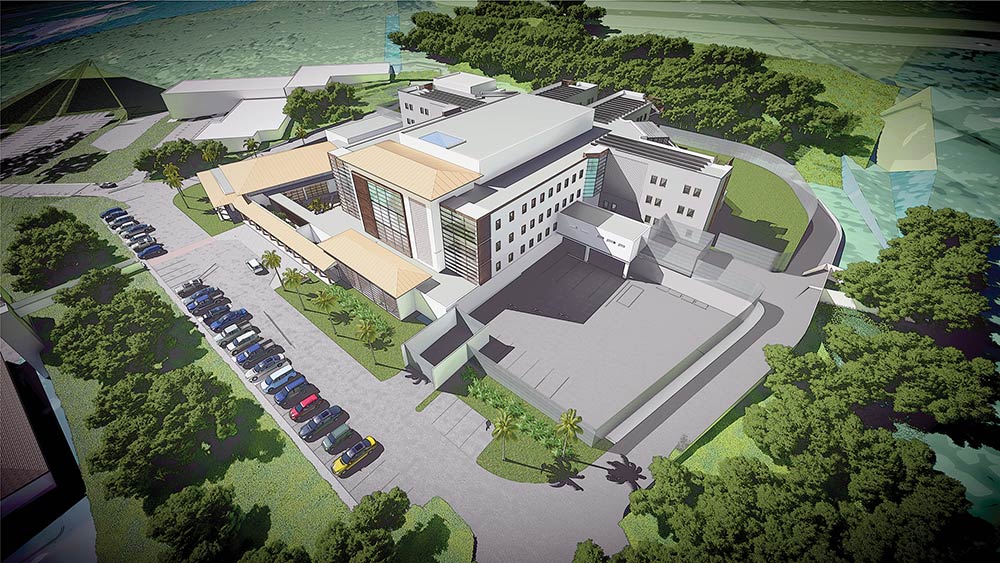 On January 25, the State of Hawaii awarded Hensel Phelps the $140 million Hawaii State Hospital New Patient Facility design-build project.
The New Patient Facility is a 144-bed forensic psychiatric facility (approximately 170,000 GSF) that will be designed and built on the upper campus of the existing Hawaii State Hospital in Kaneohe, Hawaii. The project will include patient care units, a comprehensive rehabilitation mall, building support, admissions and transfer suite office spaces, various outdoor yards, and associated parking for staff.
The project will consist of a strong design-build team, including G70, KMD, AECOM, BASE, Buford Goff, Ronald N.S. Ho, and Walters Kimura Motoda. Additional partners include Dorvin D. Leis and Helix Electric.
Design will start immediately and construction is to be completed by December 2020. Mahalo Nui Loa to the Pacific District and their procurement and operations personnel who have been working hard since 2014 to procure this landmark project.