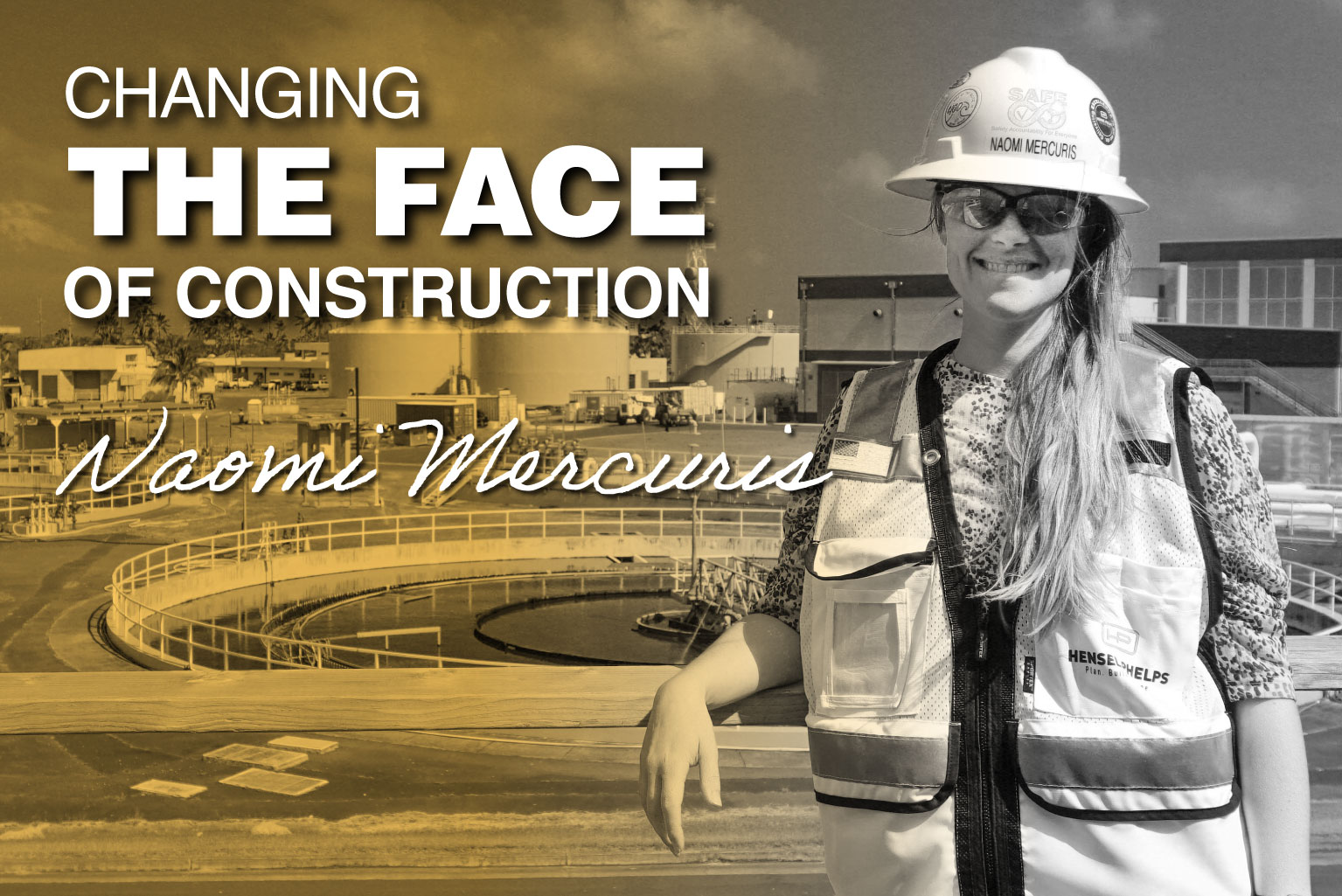 Naomi is a project manager on the Kailua Regional Wastewater Treatment Plant Electrical Improvements project on Oahu, Hawaii. She started her Hensel Phelps career over 13 years ago at the Northern California District before moving to the Pacific District in 2012.
Hensel Phelps Q&A with Naomi Mercuris:
Name: Naomi Mercuris
Title: Project Manager
District: Pacific
Years with Hensel Phelps: 13 Years
Project: Kailua Regional Wastewater Treatment Plant Electrical Improvements, Kailua, Oahu, HI
Fun/Random Fact: When I was 13, I drafted my first set of plans for my dream house.
Why do you love construction?
I love seeing the building process take shape, the submittals, the RFI's, the planning, the coordination; seeing all that effort take shape into something tangible is awesome!
What was the best advice you've received throughout your career?
"Your personal life and your professional life have to be inline." I think it's important to balance the demands of both aspects of your life. I can balance my personal and professional life by communicating with my spouse and direct supervisor. I have always over-communicated my hard deadlines (daycare pick up for example) with my supervisors. Still, at the same time, this has also helped me prioritize tasks and become more efficient.
What advice can you give young women entering the AEC industry?
Do not be afraid to talk to your supervisors about anything that's important to you; whether it's personal or professional, it all matters.
Of the 5 Hensel Phelps Core Values (Ownership, Integrity, Builder, Diversity and Community) – which means the most to you?
Community, Hensel Phelps is a family. The people within in it are always going to be there to support you, let you know when you made a mistake and to celebrate the wins.
How can women support other women within the AEC industry?
Focus on your similarities while celebrating your differences. Some of the struggles you see another woman having may be the same struggles you have someday. Listen and learn from each other.
To learn more about Hensel Phelps' commitment to Diversity and Inclusion, visit https://www.henselphelps.com/employee-diversity/