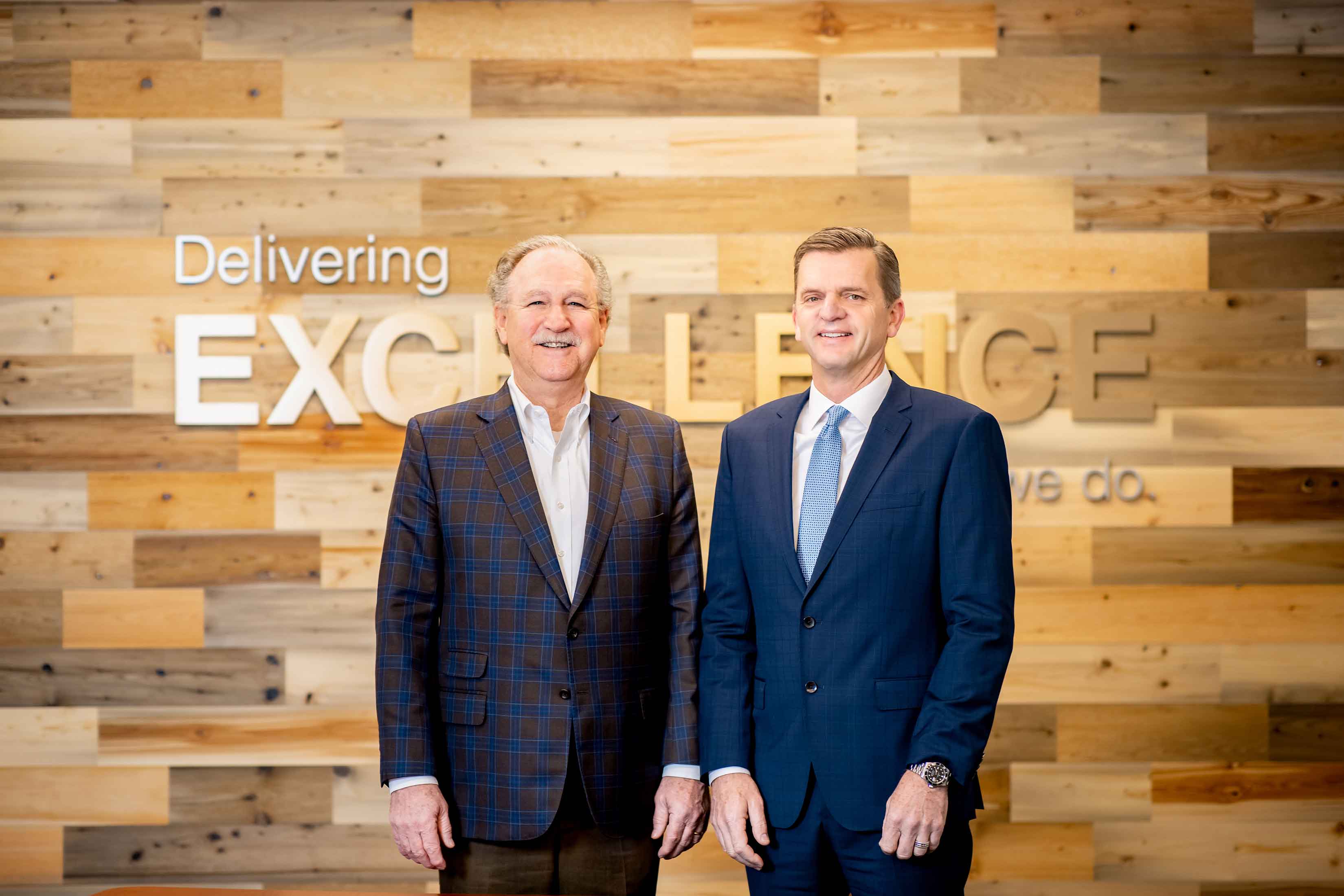 After 35 successful years with Hensel Phelps, Glen Miller, President of Hensel Phelps Services Group, said his retirement farewells to the company this past January. Glen played an integral part in creating the manage arm of Hensel Phelps, building what is now formally known as Hensel Phelps Services Group.
"I have had the pleasure of working for Hensel Phelps for 35 years. My career began in 1985 as a bridge builder in San Antonio, TX. In this time, my family and I relocated nine times and lived in six states. It was an adventure that our family is very grateful to have experienced," said Glen Miller. "The past nine years as President of Hensel Phelps Services have been the most rewarding years of my life. An integral part of this reward are the people of our organization–All of You. And I can tell you, that All of You will be part of my life and memories for many years to come."
Joel Douglass, who began his career with Hensel Phelps in 1988, will succeed Glen Miller, assuming the position of President, Hensel Phelps Services Group. Since joining Hensel Phelps as an intern in 1988, Joel has amassed a building portfolio of over $3 billion in completed work and shares Glen's vision for the future of Hensel Phelps Services.
"Joel has demonstrated courageous leadership in helping us deliver process and procedure.  He has been instrumental in the development of our Services book of business, and most importantly he has hired and surrounded himself with intelligent leaders and professionals. It was my decision, in conjunction with the Board of Directors, to offer my position and my extended family to Joel for his leadership. This decision has been one of the most rewarding in my career. Not only am I happy for Joel and his family, but I am also happy for the employees and the families of our Hensel Phelps Services Group," said Glen Miller.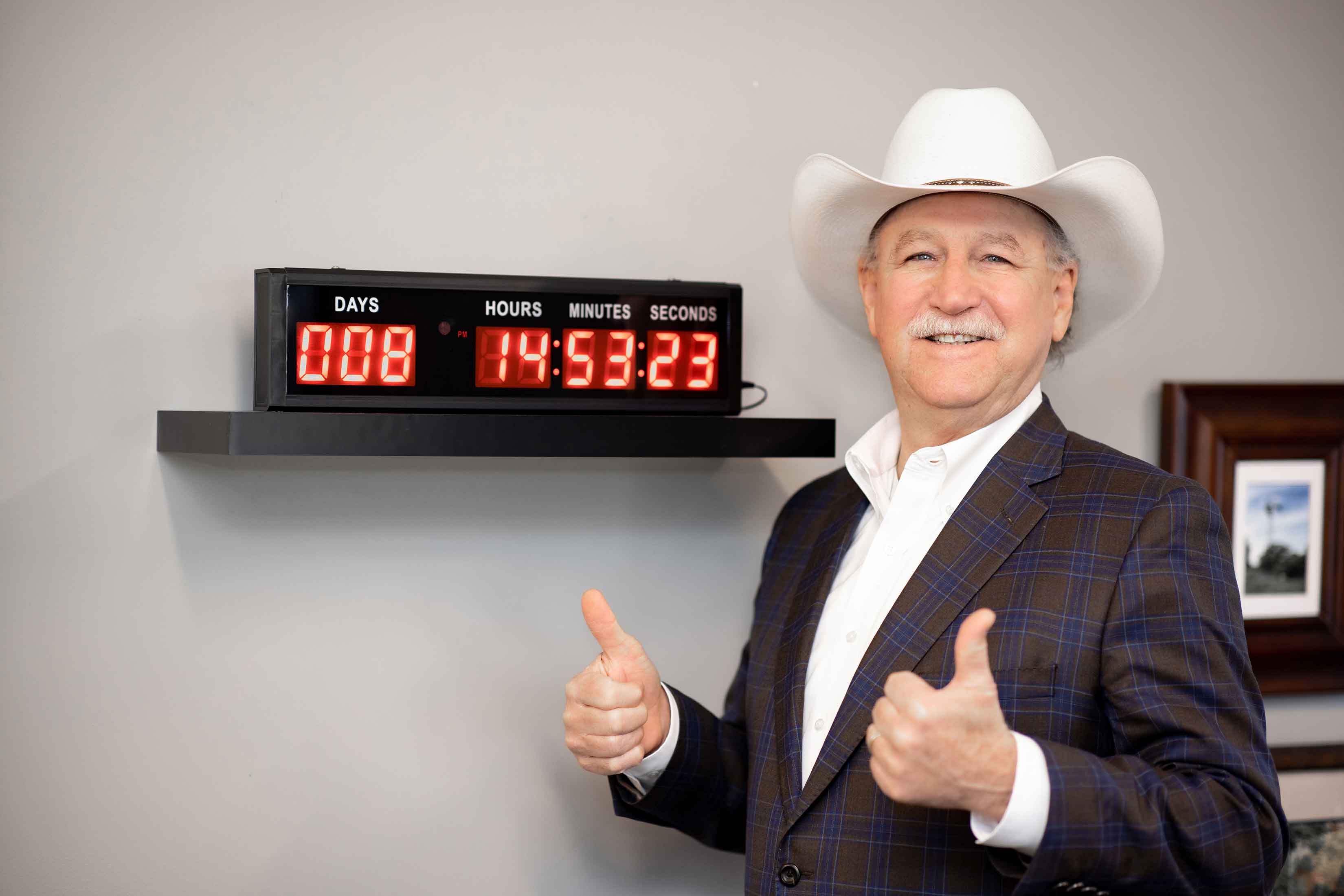 Moving into 2021, Hensel Phelps Services will focus on organic growth and market expansion. To support organic growth, the Services Group market offerings are structured to engage in the Plan. Build. Manage. model and will establish a 'customer for life' approach. Utilizing Facility Solutions (FS), Building Systems Integration (BSI) and Facility Management (FM) in conjunction with large scale construction projects allows Hensel Phelps to differentiate themselves and provides customers with a better facility solution.
"Glen, thank you for taking the risk nine years ago to create what Services is today. What started as a napkin sketch is now nearly 100-employees strong, and provides services from coast to coast and beyond.  Our three years working together to develop the Hensel Phelps Services program has been the most energizing and rewarding time in my career.  Moving forward, I am excited to lead the further development of the team and our offerings as we continue to grow Hensel Phelps Services." – Joel Douglass
Please join Hensel Phelps in thanking Glen Miller for his 35-years of distinguished service and wish him well in retirement. Congratulations to Joel Douglass on his promotion to President and Director of Operations, Hensel Phelps Services Group.
To learn more about Hensel Phelps Services Group and their extensive list of offerings, visit: https://www.henselphelps.com/what-we-do/facility-services/
About Edwin (Glen) Miller
Edwin (Glen) Miller joined Hensel Phelps as an Area Superintendent in 1985 and rose through the ranks of General Superintendent and Operations Manager, before being elected Vice President of Hensel Phelps Construction Co. and subsequently appointed President of Hensel Phelps Services. As President of Hensel Phelps Services, Glen was responsible for P&L management and results, strategic business planning, and the overall leadership of the facilities services group of Hensel Phelps.
About Joel Douglass
Joel B. Douglass, DBIA, is a graduate of Purdue University with a Bachelor of Science in Construction Engineering and Management. Joining Hensel Phelps in 1988, Joel has worked in multiple districts on projects valued at over $3 billion across the country, including moving internationally for a key project. Joel's experience in the construction business has provided great benefit as he helped build the Services Group for Hensel Phelps. Joel is passionate about giving back to the community, supporting several local, regional and national organizations. Joel and his wife enjoy successful careers, and when away from the office, revel in quality time with family and travel adventures.