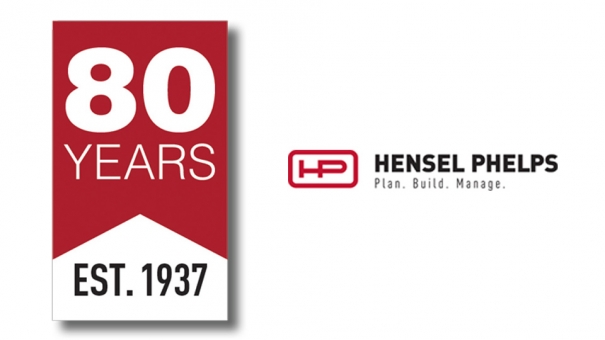 Hensel Phelps is proud to announce that 2017 marks the 80th anniversary of the start of continuous operations for the company. We celebrate this milestone with immense gratitude for our clients, partners and employees, along with the communities in which we live and work.
Hensel Phelps was founded in Greeley, Colorado, in 1937 by Mr. Hensel Phelps and has evolved into a multibillion-dollar employee-owned firm, delivering landmark buildings both nationally and internationally. Hensel Phelps continues to be headquartered in Greeley, while maintaining regional offices in eight full-service district offices located in Arizona, Northern and Southern California, Colorado, Florida, Hawaii, Texas and Virginia.
Today, under the leadership of Jeffrey Wenaas, Hensel Phelps' fifth President and Chief Executive Officer, Hensel Phelps is a national leader in a number of commercial construction markets, including aerospace, aviation, justice, healthcare, hospitality, education, entertainment, mission critical, renewable energy and commercial facilities.
Hensel Phelps understands that a project is only as good as its people, and we value the enduring relationships we have forged with our clients and partners. Over the years, mutual trust, confidence, and peace of mind have built our continuing legacy.
In addition, we can say with confidence that our people truly make the difference. We owe our continued success to our more than 3,000 employees who bring genuine excitement to the job every day. Their enthusiasm and positive attitude carries throughout the organization, to our partners, and to our clients.
As we look to the future, we are committed to fostering positive relationships, with the belief that through collaboration, milestones are achieved, landmarks are built and teams inspire performance. Thank you for celebrating 80 years with us!