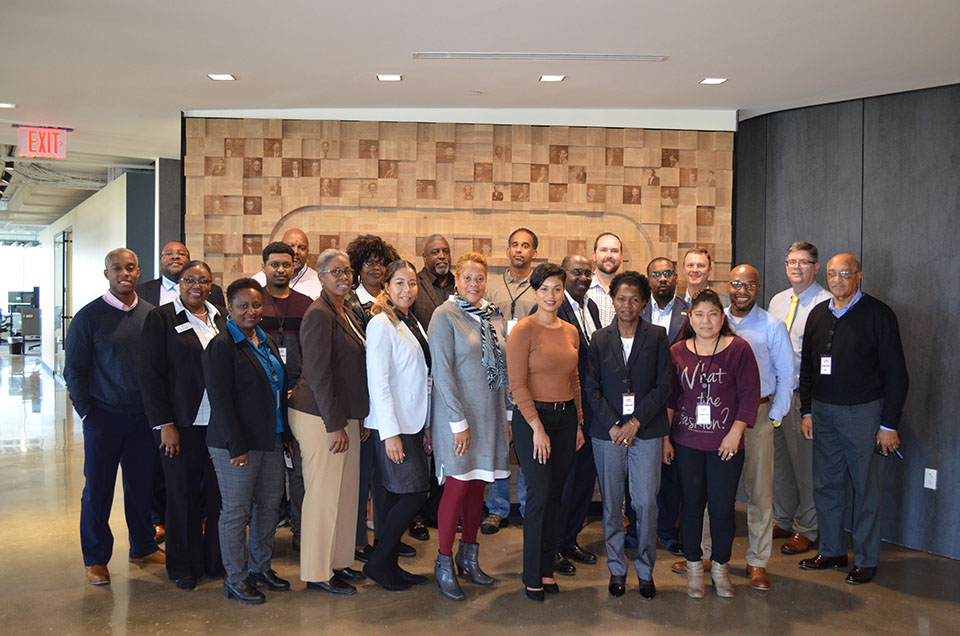 Sixteen small business trade partners recently attended the fourth Technical Assistance Program (TAP) presentation, delivered by Hensel Phelps' Mid Atlantic District in Tysons Corner, VA. Launched in 2016, TAP provides small business trade partners guidance in working with Hensel Phelps, preparing them for future growth. Topics covered in this annual presentation include procurement, estimating, safety, quality control, project management, and Virtual Design & Construction (VDC).
Following the presentation, Hensel Phelps asked participants to share their top takeaways from this year's program. Here is what they had to say.
Building Relationships
Throughout the program, presenters stressed the importance of building relationships with the right people. Hensel Phelps has strong relationships with the trade partner community, both large and small, across the nation. These relationships have been developed through years of treating companies and individuals as partners rather than subcontractors. This unique quality resonated with Camille Scott of Camille Scott Interior Design and Renovations: "It is important for me to continue building relationships and network with the right businesses for me to move into the commercial world, rather than just residential work. One of the reasons I attended TAP is because I am looking to partner with Hensel Phelps to help me gain traction in the industry."
Don't Be Afraid to Say No
During Corporate Director of Supplier Diversity Brad Lewis' presentation, he stated that it is important for small business trade partners to be transparent about their capacity and capabilities. Small businesses should be setting realistic goals for growth, which may require them to say "no" to some opportunities. As Katrina Lyles of D2 LLC noted, "If Hensel Phelps gave me work, I'd be excited, and I'd want to keep saying 'yes' to more work. But, if I can't handle that work, it may eventually compromise the quality of the work and, in turn, the relationships I have built with Hensel Phelps."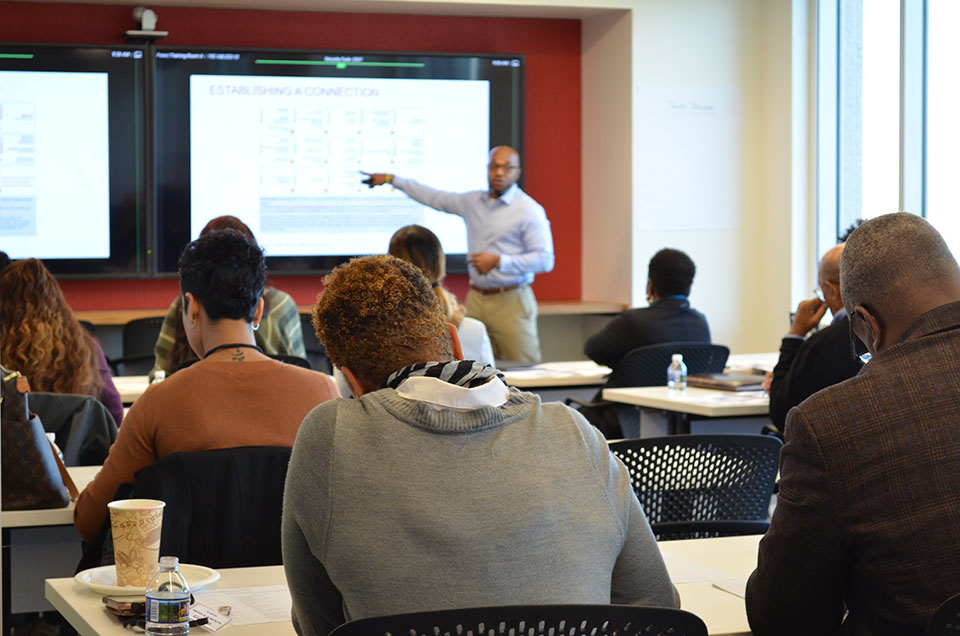 Get Certified – And Stay Certified
Proper certification will always set a small business apart on bid day. "On bid day, if we have a small business and a certified small business, both with the same verified scope and comparable price, we will choose the certified small business because they bring added value," said Brad Lewis of Hensel Phelps. With so many certification options available, including Small Disadvantaged, Women-Owned Small Business, HUBZone-Owned Small Business, Veteran-Owned Small Business, and Services Disabled Veteran-Owned Small business, there are many ways a small business can bring added value to the team.
Find the Right Fit
As the construction industry becomes more saturated, it is important for small business trade partners to find a general contractor who will work with their capabilities and help them grow. Tisa Clark is President & CEO of J.D. Clark, a small general contractor. For Tisa, attending TAP helped her gain a broad understanding of how Hensel Phelps operates across different pillars of the project lifecycle. "As a small general contractor, I wanted to make sure I found the right fit. After this program, I think I found it," said Clark. Wendy Archer, President and CEO of Groshell Logistics, Inc. echoed these sentiments: "The repeated use of trade partners was genuine. It made me feel like I am joining a new family who will always be there to guide and support me every step of the way! I am very excited to be part of a dynamic group of people."
As part of the continual effort to build new and effective small business partnerships across the country, Hensel Phelps looks forward to future iterations of TAP.  To learn more about TAP, the Emerging 10 and other small business programs that Hensel Phelps offers to industry trade partners, visit: https://www.henselphelps.com/subcontractor-outreach/.