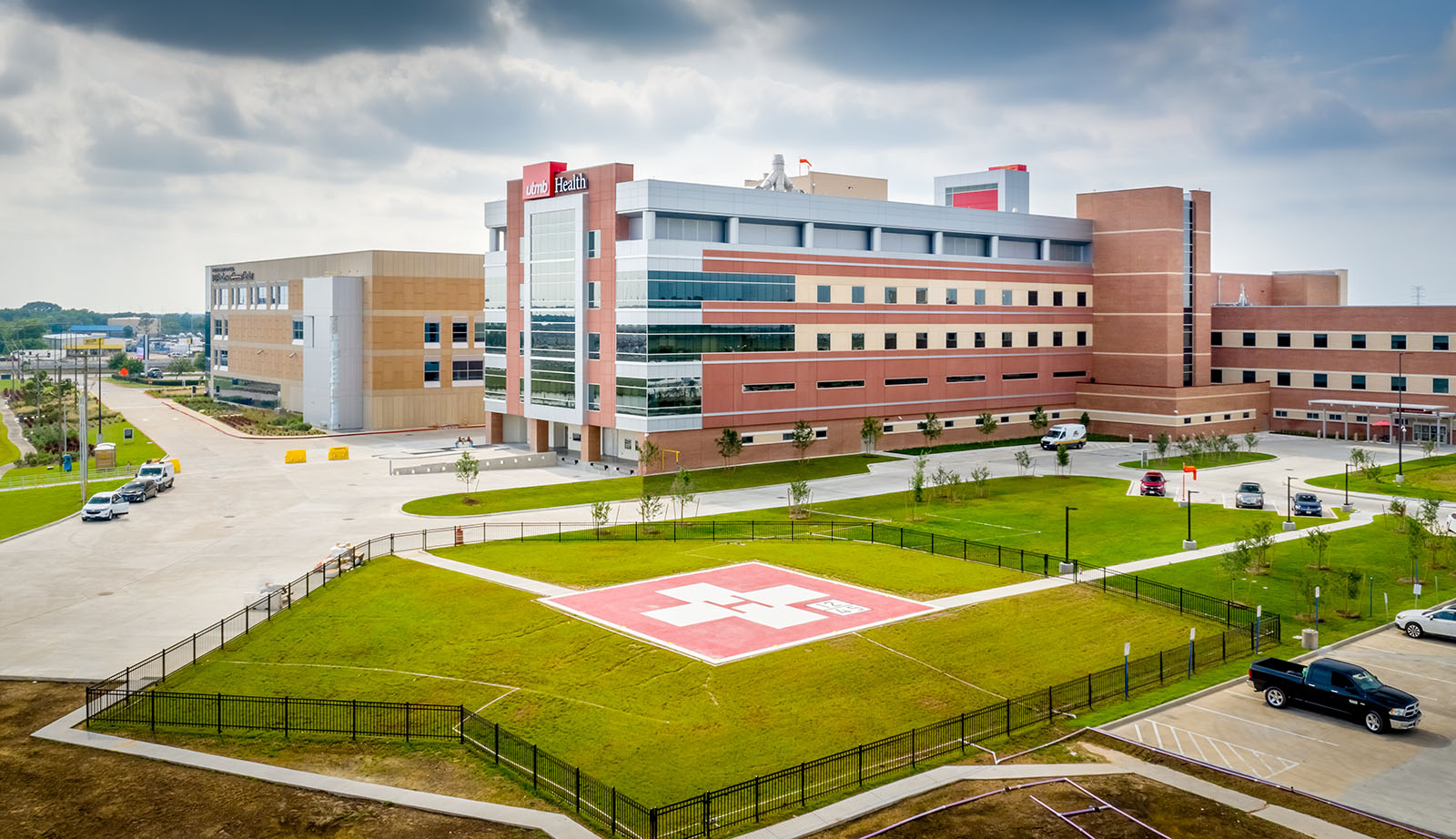 Facing New Challenges in True Hensel Phelps Fashion
The Southwest District celebrated completion of the new University of Texas Medical Branch (UTMB) League City Hospital Expansion project with a ribbon-cutting ceremony on May 18th. The project achieved substantial completion on March 2nd, which was immediately followed by a request from UTMB to be patient-ready by March 27th to help support the anticipated needs of the COVID-19 pandemic. The Hensel Phelps project team achieved this expedited goal by managing the punch list and assisting UTMB with activation acceleration, equipment installations and department relocations.
This project is part of UTMB's overall master plan to expand its League City campus, which serves the neighboring gulf coast communities. The new five-story patient tower includes 60 new patient beds, a state-of-the-art sterile processing area, pharmacy and clinical lab spaces, along with a new dietary kitchen, servery and dining area. Site work included the construction of a new helipad, receiving dock and emergency department access drive. The project was designed to tie directly into the active hospital, which required a great deal of early coordination and a comprehensive sequencing plan to ensure impacts to ongoing operations were minimized.
In addition to the patient tower, the team performed over 25,000 SF of renovation work in the existing hospital facility to help support other necessary department expansions. Renovation work includes build-out of an eight-bed Emergency Department, Endoscopy and Endoscopic retrograde cholangiopancreatography (ERCP) suite and an 11-bed Intensive Care Unit (ICU). Each renovation area includes its own unique set of challenges, allowing the project team to showcase its ability to plan, manage and remain flexible in order to meet the client's needs.
To learn more about the new University of Texas Medical Branch project and to view its construction awards, visit the UTMB League City Hospital Expansion project page.