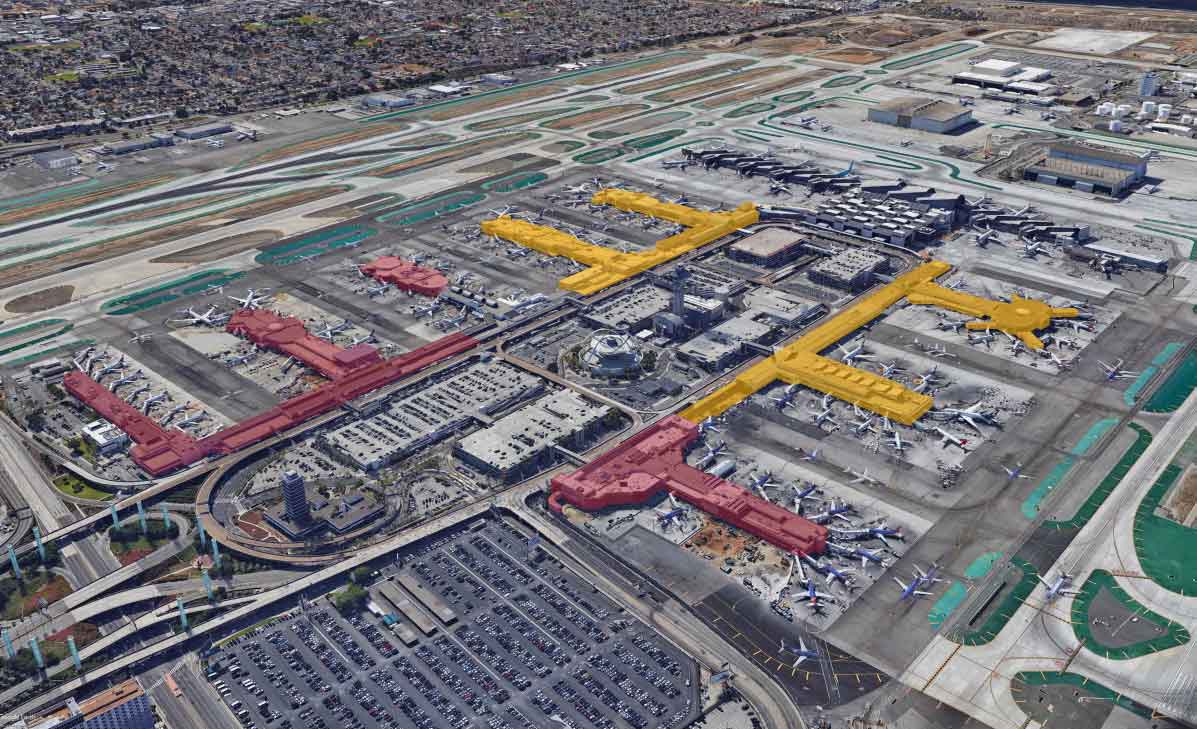 Walk onto any active construction site and you'll find the usual — hardhats and neon vests, tower cranes hoisting tools and materials, and delivery trucks making their rounds. What won't you see? Paper. Design drawings and blueprints have become a thing of the past, replaced by tablets and smart phones. These technologies, part of a larger umbrella — Virtual Design & Construction (VDC) — have changed the way we build.
Hensel Phelps has been a leader in implementing these technologies, including Building Information Modeling (BIM), Augmented and Virtual Reality, and sUAS, or drones, on our projects, delivering benefits to both our project teams and our clients. By visualizing a project in the virtual world before it even breaks ground, the project team can coordinate sequencing of work to generate a digital rehearsal of the work to be completed; create virtual mock-ups to reduce the time required to approve design changes; and discover potential space layout, sequencing, and constructability issues well before they become a problem.
Benefits to Aviation Construction Projects
While VDC adds value to every project, Hensel Phelps has found these technologies to be especially beneficial on aviation projects. As the #1 aviation contractor in the nation, Hensel Phelps continues to stay on the forefront of emerging airport trends.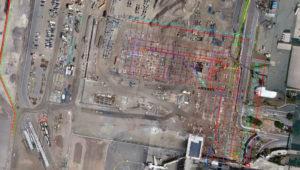 Hensel Phelps has seen great success using VDC at Los Angeles International Airport (LAX). Of the 10 terminals at LAX, Hensel Phelps has worked on, or is working on, nine of those terminals. Each project has implemented VDC technologies. One of the largest VDC efforts at the airport was on Terminal 1 for Southwest Airlines. The 431,000 SF project incorporated BIM coordination with all our trade partners, allowing the team to identify issues with design and coordination prior to putting any work in place. This proved especially beneficial when installing the baggage handling system, as the complex conveyors and their required clearances had to fit within an existing structure.
Aligning Teams with a Digital Platform
Terminal 1, along with our work on Terminals 7 and 8, rolled out a new way to manage all inspections with the airport agency, LAWA (Los Angeles World Airports), on a 100% digital platform. Prior to Hensel Phelps leveraging VEO, a BIM software, Hensel Phelps and LAWA were maintaining separate inspection numbers and revisions. This process made it difficult to keep everyone aligned with what inspections were closed or opened. In addition, because everything was done via PDFs and emails, our trade partners were often unsure where their inspections were in the process. The team leveraged the VEO software to mirror their posted drawings as one true source of information for everyone on the project. LAWA Inspection Team, trade partners and Hensel Phelps field staff were able to view the latest posted drawings and RFIs within the VEO platform. Having one system that spoke with a central website and access to iPads, the Hensel Phelps team was able to close items much more efficiently. LAWA has since made this a standard tool to manage inspections across all new projects at the airport.
The success at Terminal 1 has allowed Hensel Phelps to continue implementing new and emerging VDC technologies. For example, Terminal 7 was one of Hensel Phelps' first airport projects to leverage Virtual Reality. The project team struggled to convey the design of the furnishings with the United Airlines team. The team would coordinate the locations of seats, gate counters, and tables, but as they installed these furnishings, it became clear that they were not interacting with the surrounding spaces. Hensel Phelps modeled several gates and had the United Airlines gate agents walk through the model. This allowed the United Airlines staff to understand their field of view at the gate counters and to help establish the queue so that they could see the passengers as they'd line up. After identifying areas of concerns, Hensel Phelps would update the design and model each issue until it was resolved.
Flying Drones on Active Airports
Our aviation projects have greatly benefited from Hensel Phelps' early adoption of sUAS, or drones. We worked within the required regulatory requirements of the FAA and traffic control towers of each respective airport, including the Daniel K. Inouye International Airport (HNL) and Orlando International Airport (MCO), to fly drones on active airports. Drones have helped our teams enhance safety, improve the efficiency of inspections, manage and monitor the project schedule, and communicate site logistics and route planning. On complex airport projects, the biggest advantage to using sUAS is communicating to airport operations the current progress of construction. By using this technology, project teams can present a bird's eye view of the site and overlay 2D linework to demonstrate upcoming work, communicate temporary road access dedicated to airport operations, and record unforeseen conditions. To mitigate any impact to airport operations, the teams present drone data in field meetings and jobsite orientations to ensure craft, delivery drivers, and operators know the layout of the site, which is constantly changing as construction progresses.
VDC is implemented throughout the lifecycle of a project, from procurement to project closeout. By leveraging these technologies, Hensel Phelps ensures the project teams have access to real-time data, allowing all decisions to be made with the best information possible.