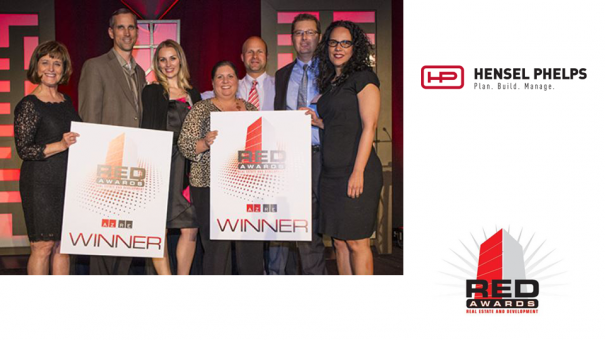 Hensel Phelps' University of Arizona Cancer Center project team received the award for Best Healthcare Project of 2015 at the Real Estate and Development (RED) Awards Banquet.
The RED Awards are Arizona's most comprehensive annual real estate awards, each year honoring the biggest, best and most notable commercial real estate projects and transactions for the previous year. Awards are given to developer, general contractor, architect and broker/teams. All award winners and honorable mentions are featured within a special awards section of AZRE Magazine, as well as honored at the annual awards ceremony.
Special thanks to the University of Arizona staff, Dignity Health staff, ZGF Architects, and the Hensel Phelps team that made it all possible.