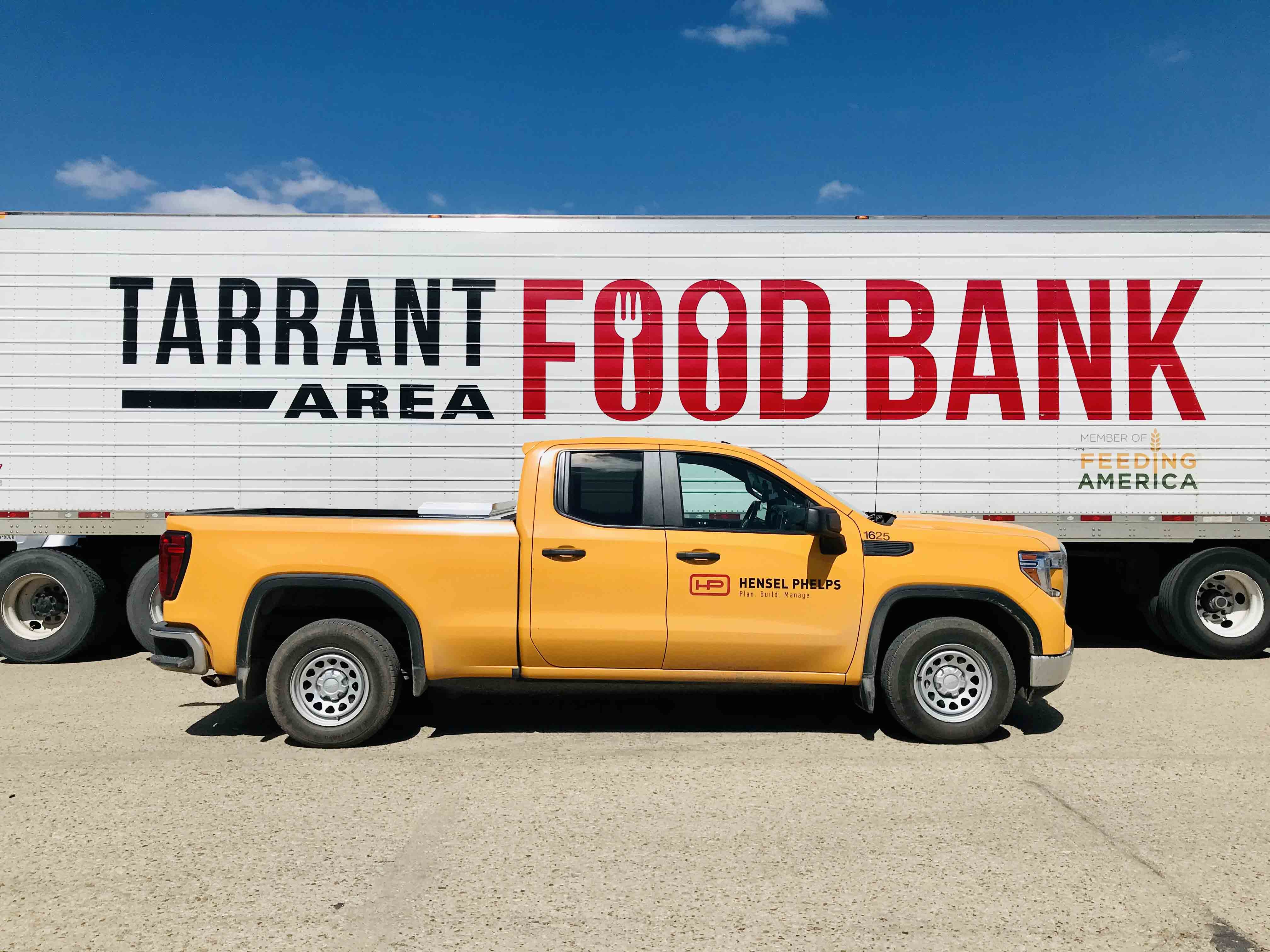 As a Hensel Phelps core value, we support our Community. We care for our employees, colleagues and neighbors like a family.
The past year has been a challenging one for the great state of Texas. Recent storms have left many without food and supplies, leaving our fellow neighbors in need of a helping hand. Over the past month, Hensel Phelps has completed five service projects involving multiple Texas community food banks. Throughout the Southwest District, our jobsites have come together and coordinated a district wide service initiative with one goal in mind—supporting the local communities that we live in and build.
Lubbock
Our Lubbock-area volunteers worked in conjunction with the Texas Tech Women's Service Organization to pack dry food boxes for the South Plains Food Bank. These boxes were stacked on pallets and sent to 19 surrounding counties to help feed nearby families in need. Together we folded, organized and packed food boxes for delivery. Working alongside our direct event supervisor and the South Plains Food Bank volunteer coordinator, we were able to provide an effective team that played a part in making a difference in the surrounding community.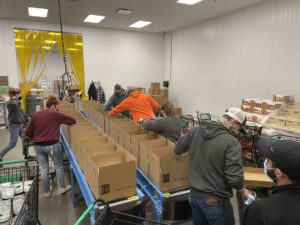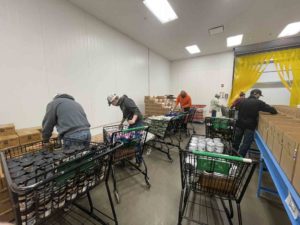 Dallas/Fort Worth
The Dallas/Fort Worth team participated in the local Tarrant County Food Bank Quality Control days on March 17-18. Hensel Phelps team members assisted with sorting cans and other grocery items and preparing boxes for delivery to local homes and businesses. Each group had specific information to review for each vegetable, meat, canned good and sweet. After reviewing expiration dates and other quality control checks, items were stacked on pallets and shrink-wrapped for delivery to the community. The pandemic has been a difficult time for many Dallas/Fort Worth community members. This volunteer event allowed Hensel Phelps to engage and give back to the community that has supported our local team at the Western Currency Facility Expansion Project.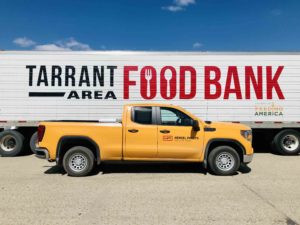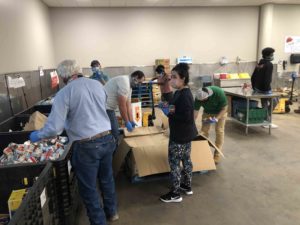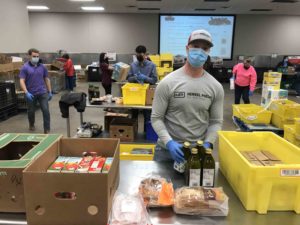 El Paso
Our El Paso team worked with the El Pasoans Fighting Hunger Food Bank to organize their warehouse and pack boxes with food for local families in need. To maximize efficiency, the group paired off into teams with one group packing food and supplies in boxes while another team broke down large pallets of supplies into more manageable portions for the full-time crews. An average group can complete 1.5 pallets in an hour, but with so many team members in tow, Hensel Phelps was able to complete 40 pallets in that same amount of time. It was a great day for our community and the Hensel Phelps El Paso team.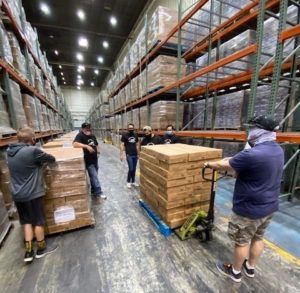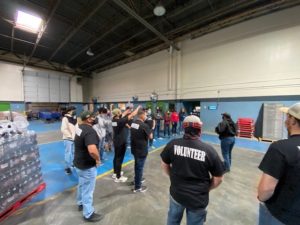 Austin
On March 25th, our team volunteered in Austin to assist in food preparation for the Central Texas Food Bank. The team inspected, cleaned, sorted, boxed and prepared donated food and non-food times to distribute to Central Texas Food Bank Partner Agencies and the communities they serve. Twenty Hensel Phelps volunteers were extracted from seven local projects and worked diligently together to create 7,525 meals in only three hours. The Central Texas Food Bank, with the help of Partner Agencies in 21 counties across Central Texas, provided more than 39.2 million pounds of food to families in need during 2020.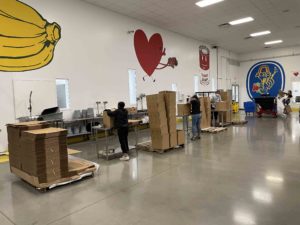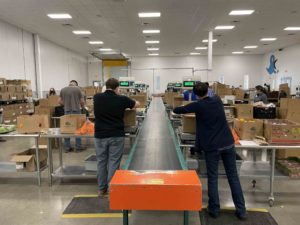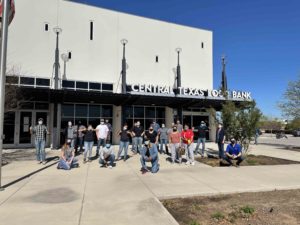 Houston
The Houston-area team members working on the Federal Inspection Services and United Airlines Baggage Replacement projects at IAH joined forces with the UTMB League City Expansion project team members to host a food drive in conjunction with the Houston Food Bank for the entire month of March. The three project teams collected over 350 pounds of nonperishable items to be distributed throughout 18 counties in Southeast Texas. Hensel Phelps is excited to continue our partnership with the Houston Food Bank and looks forward to working with them again on future events.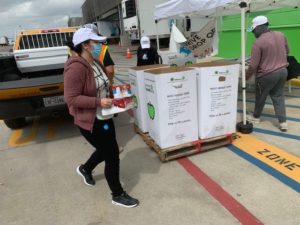 Click to learn more about these Texas area food banks and how you can help us fight hunger in our local communities.